Hollywood Blvd is known for its glitz and glamour, but also for its stark contrast between the rich and the poor. Among the celebrities, tourists, and street performers, there are also many homeless people who struggle to survive on the sidewalks. One of them is Q, a homeless man who has built his own wooden house on the busy street.
Q's house is a small wooden structure that is propped up by metal carts and old car batteries. It has a roof and door, but no plumbing or sanitation. Q gets electricity using a long extension cord that is connected to a power outlet on the street. There is also a large pile of power tools near his home, but it's not clear if they are his or if he borrowed them from someone.
Q's house has attracted a lot of attention from the people who pass by on Hollywood Blvd. Some of them don't mind the small home being right in the middle of the sidewalk area, while others want the police to remove it. Some of them are disappointed that the city doesn't help homeless people enough, which makes them resort to having to build homes in public walking areas. Some of them are curious about Q's story and how he ended up living in a wooden house.
The Los Angeles Police Department (LAPD) has talked to Q several times, and they described him as a young healthy man who is not mentally ill or addicted to drugs. Q has refused repeated offers from the LAPD to connect him with help services, such as shelters, food banks, or mental health counseling. It appears he prefers to live in his own house, and be independent.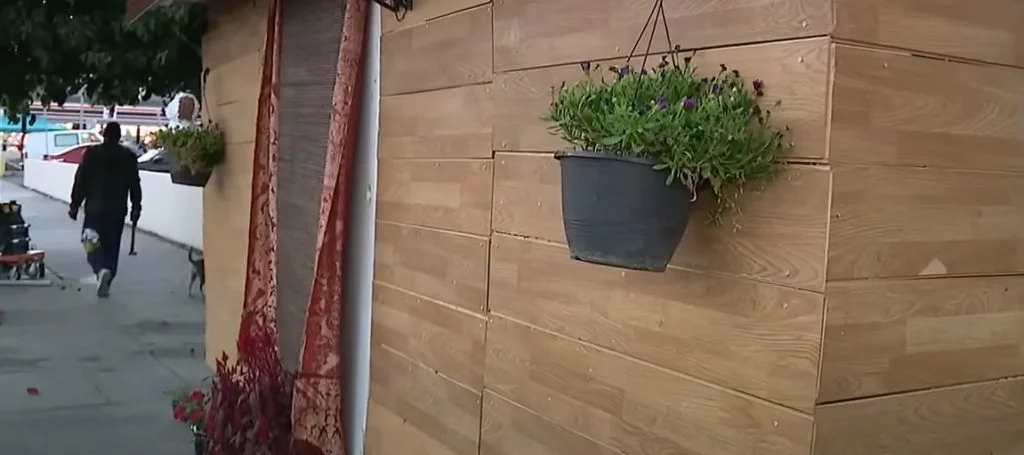 Q's story raises many questions about the issue of homelessness in Los Angeles, one of the most expensive and unequal cities in the world. Why does Q choose to live in a wooden house instead of accepting help? What are the challenges and risks that he faces every day?
How does he cope with the weather, the noise, and the danger? What are his hopes and dreams for the future? And what can be done to address the root causes of homelessness, and provide more humane and effective solutions for people like Q?