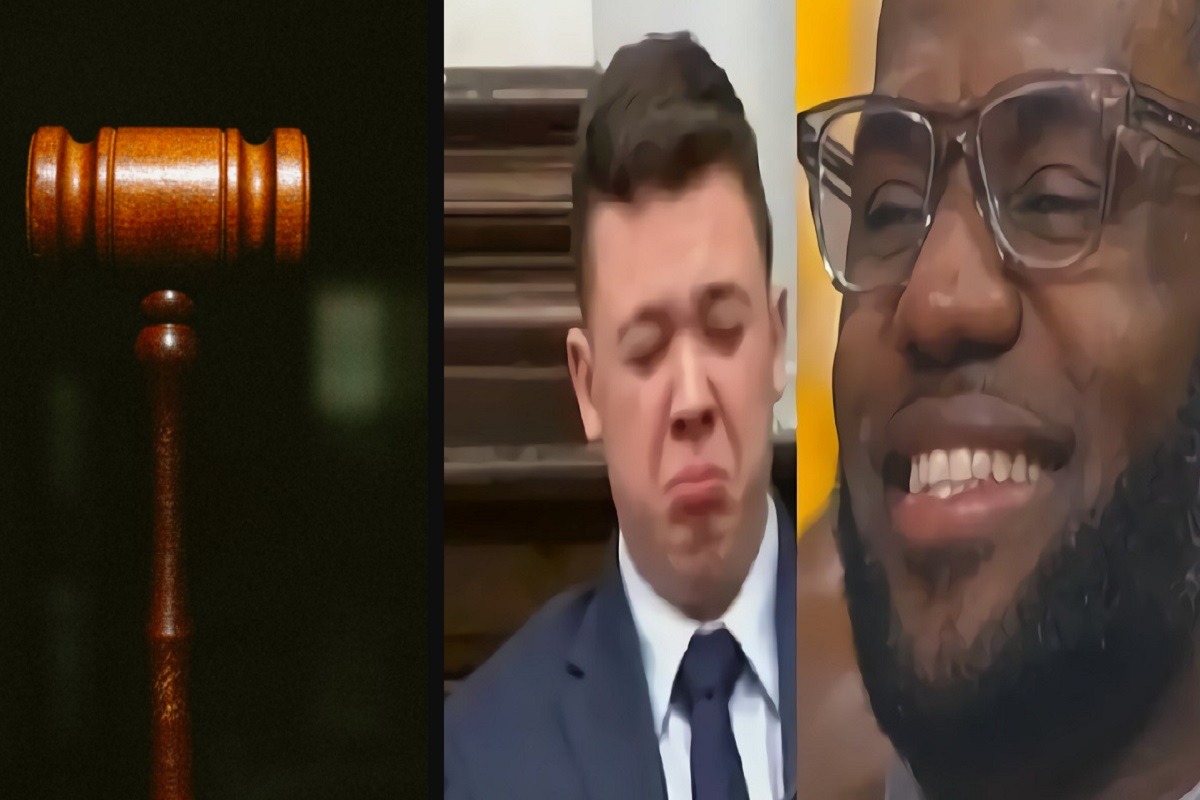 Lebron James has become known as one of the most outspoken athletes in NBA history. When something is happening that involves culture, he isn't afraid to state his opinion. Often times his statements are met with much backlash from conservative leaning individuals and much support from liberal leaning individuals, and the trend continued with Lebron's comments about Kyle Rittenhouse. However, in this case his comments may cost him a fortune in court.
Details on Why Kyle Rittenhouse is Suing Lebron James
During an interview on Fox News, Kyle Rittenhouse announced he plans to sue Lebron James, Whoopi Goldberg, and CNN. Back in November of last year Lebron James posted a tweet mocking Kyle Rittenhouse crying in court during his trial saying,
"What tears????? I didn't see one. Man knock it off! That boy ate some lemon heads before walking into court."
He added three laughing emojis to his statement to emphasizes how funny he thought Rittenhouse's situation was.
For reference here was the video of Kyle Rittenhouse crying on the stand that Lebron James mocked. Many people believe it looked liked he might be fake crying to gain sympathy from the jury. A technique many people use during trials in hopes of getting a better outcome. Ultimately he did get the best outcome, which was walking free.
When his tweet went viral last year conservatives accused Lebron James of attacking a kid who defended himself, since Kyle Rittenhouse was 17 when he shot two people dead during the Jacob Blake protest.
Ben Shapiro criticized Lebron James by saying he was a defender of the Chinese government's tyranny,
"Lebron, great defender of the Chinese government's tyranny, also happens to be an unparalleled dumpster fire in the field of criminal justice."
Lavern Spicer accused Lebron James of promoting slavery in China, and mocking a kid who defended himself legally by saying,
"So glad LeBron James could take a break from promoting slavery in China (that he benefits from!) to mock a kid who defended himself legally."
J.D. Vance called Lebron James a coward and one of the most vile public figures in the country by saying,
"Here's a wealthy grown man making fun of a kid, as that kid recounted being attacked. Lebron is one of the most vile public figures in our country. Total coward."
Many people on social media were shocked about the backlash Lebron James received from conservatives for his comments about Kyle Rittenhouse crying on the stand in court. Considering Rittenhouse shot two people dead, and that some evidence seemed to support the theory it might not have been self defense, some people couldn't fathom how a public figure would defend Kyle Rittenhouse on social media.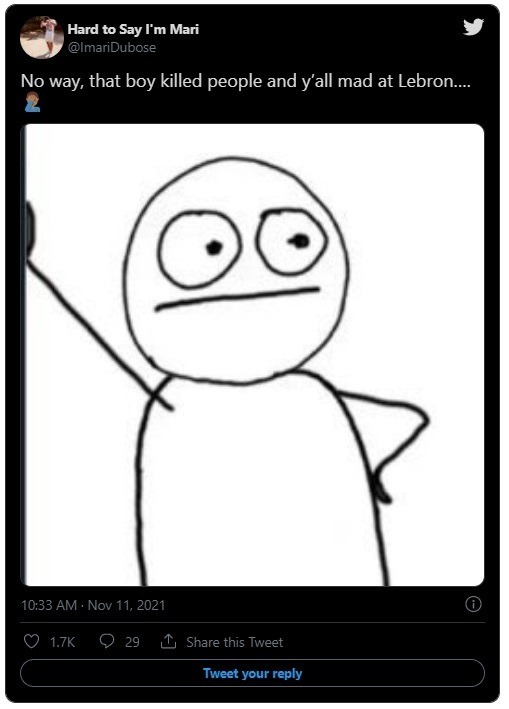 Social Media Reacts to Kyle Rittenhouse Suing Lebron James
Fast forward to 2021, and Kyle Rittenhouse is a free man again making a lot money from doing interviews on social media and live news. Now he's ready to take action against Lebron with a response through court action. Kyle Rittenhouse is suing Lebron James for defamation of character.
On social media just like in the past there is a mixture of reactions to the revelation of Kyle Rittenhouse suing Lebron James. Some conservative leaning people want to see Lebron lose as much money as possible, while some liberal leaning people conveyed how ironic it was to see Rittenhouse announcing a defamation of character lawsuit on Fox News.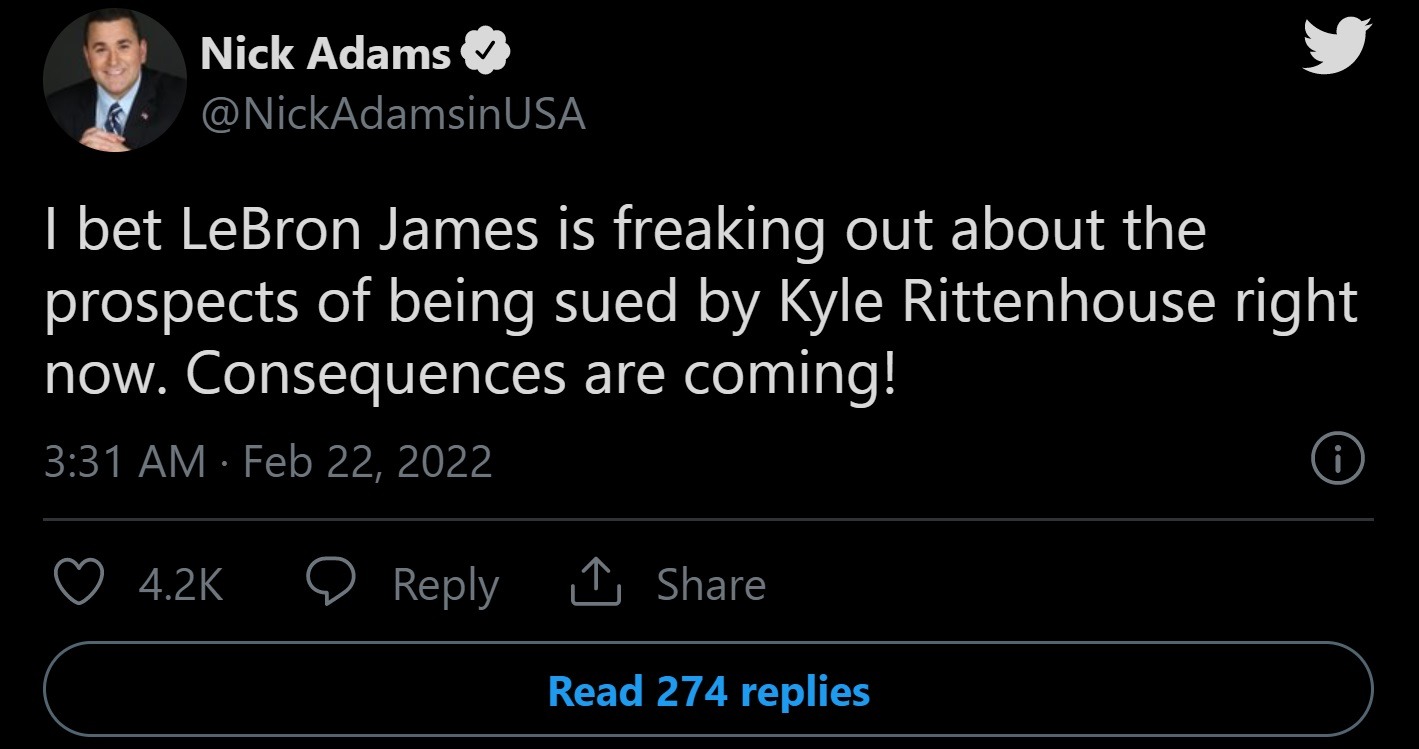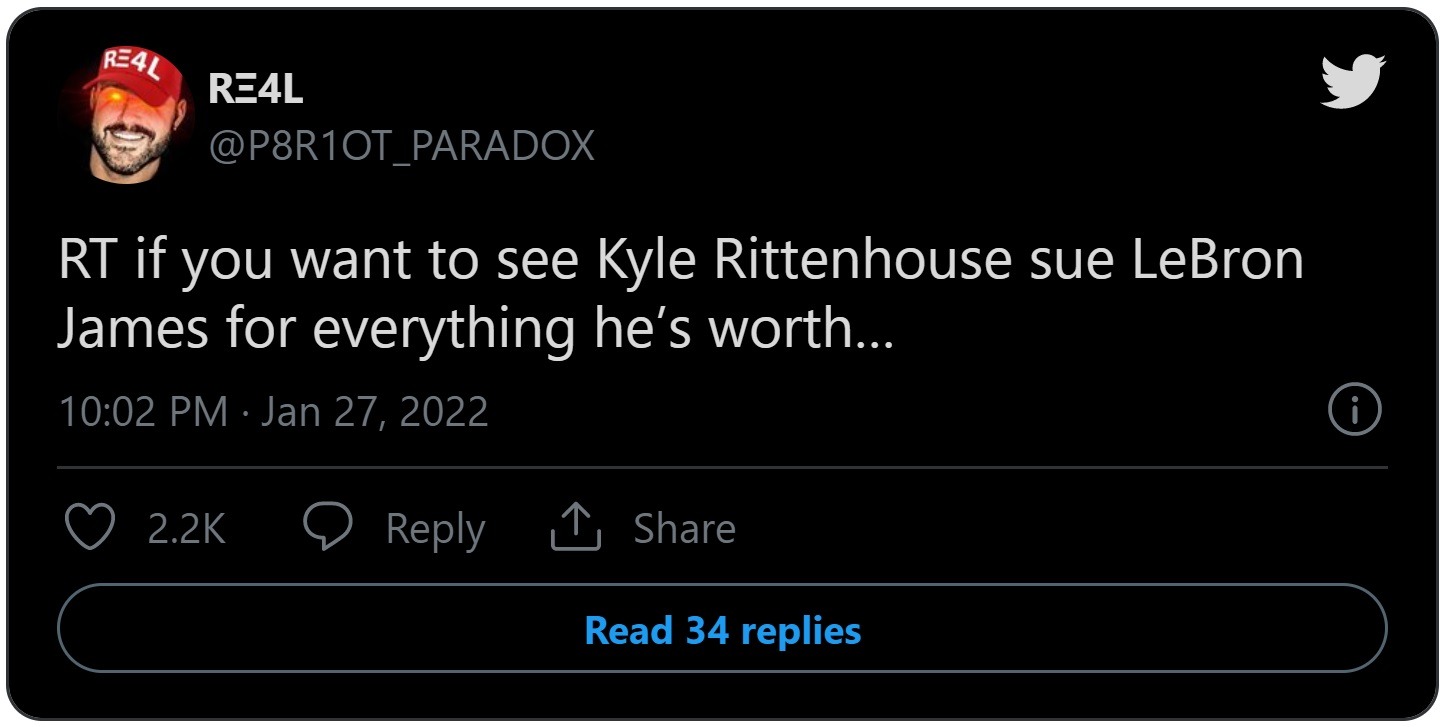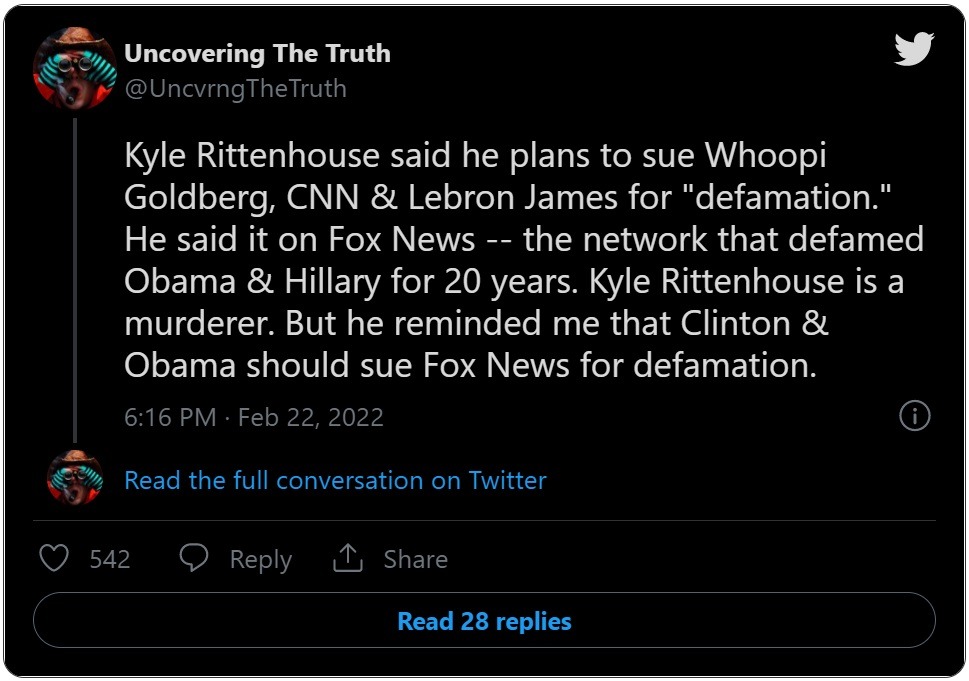 Will Kyle Rittenhouse Win his Defamation Lawsuit Against Lebron James?
By definition Defamation of character is a false statement that someone states as fact about a person, which provably caused damage to your personal or professional reputation. In a case like this Rittenhouse would need to prove that Lebron James' comments caused emotional distress, physical harm, and financial losses.
Do you think he has a valid case against Lebron based on the definition?