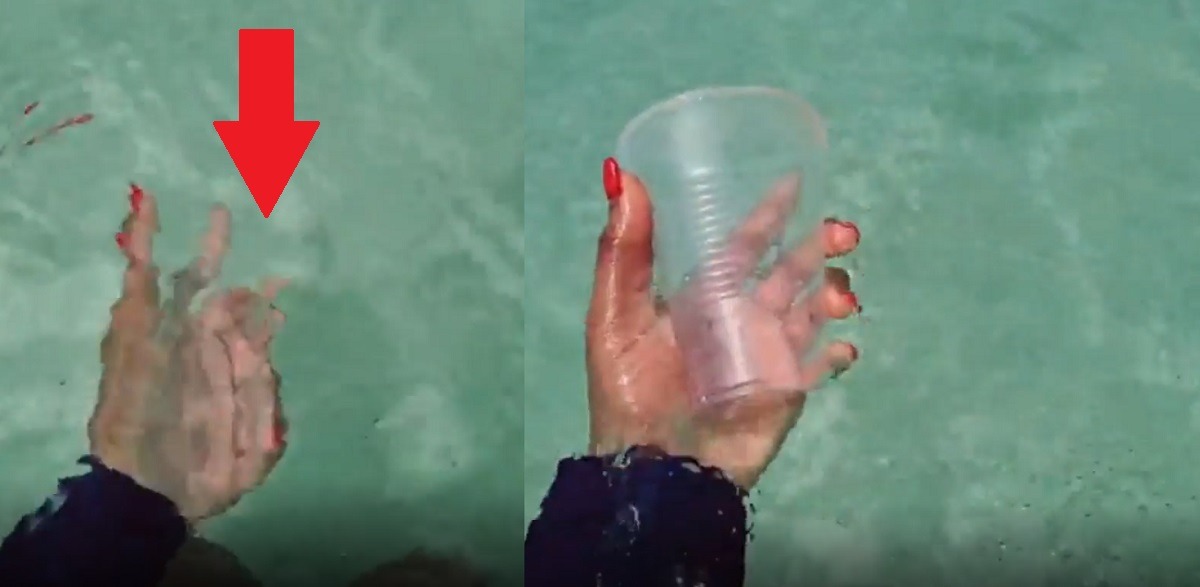 People who have been to the Bahamas always talk about how the clear and clean the ocean water is. It's one of the reasons it remains a top vacation destinations in the world. A viral video showing a woman making a clear cup disappear in Bahamas ocean water is a great representation of just how amazing the water quality is. The video was posted by Twitter user "siemprediva25".
The footage starts with the woman's hand under the water, and it appears it was empty. However, once she lifted her hand out the water there was clear cup sitting in her hand. It wasn't magic, but rather that the Bahamas water was clearer than the cup itself, so when light hits the water the refraction makes the cup appear to be invisible. This only works when water is crystal clear.
If you've never been to the Bahamas before, this video might make you want to add it to your bucket list. Just the sight of the clean clear ocean water is enough to lift all your stress away.
It won't be surprising if siemprediva25's video leads to a Bahama Water Cup Challenge on social media.
Author: JordanThrilla Staff