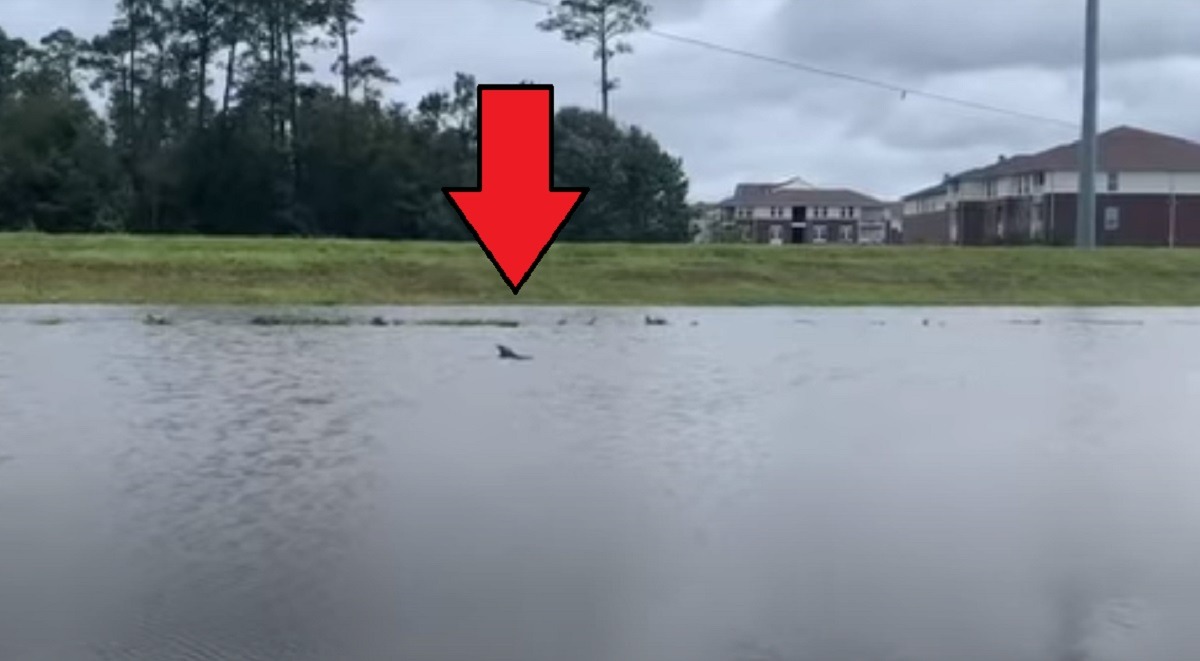 Most people know that Hurricanes can displace animals whether they live on land or water, but a case in Louisiana has never before been seen. It appears Hurricane Ida displaced Dolphins, putting their lives in grave danger.
A sad viral video shows a Dolphin swimming in a Louisiana neighborhood lake. What's scary about this is that alligators have been seen in that same area, which puts the life of the Dolphins in danger.
Considering that Dolphins are some of the smartest animals besides humans, it's safe to say that they might be going through some real emotional turmoil being away from it's family in unfamiliar territory.
How will it eat or defend itself with no help?
How Did Hurricane Ida Displace Dolphins into a Louisiana Neighborhood?
Around the internet many people are wondering how a Dolphin swimming in a Louisiana neighborhood is even possible after Hurricane Ida. In most states you would never see something like this happen, but in Louisiana where many place are below sea level, it's the perfect recipe for this to happen.
Do you see that picture above? That's how deep the water got during Hurricane Ida, and some of that was sea water. Naturally a dolphin could have gotten caught in strong current, and eventually got swept into a Lake somewhere far away from its normal home.
Pray for the Dolphins displaced by Hurricane Ida. This would be great moment for the superhero from The Boys called "Deep" to spring into action.
Author: JordanThrilla Staff