By now you have heard the news that Patriots released Cam Newton, and named his white counterpart Mac Jones the starting quarterback. Strangely his release from Patriots came shortly after Former New England Patriots Quarterback Scott Zolak's racist rant suggesting rap music was distracting Cam Newton. This has led some people to believe Patriots had racist reasons for releasing Cam Newton today.
Was Cam Newton too 'Hip-Hop' for the Patriots?
Considering Boston's history of racism, some people think that Cam Newton's release from the Patriots had some racial implications. Is it possible that Patriots weren't fond of Cam Newton dancing to rap music often times during practices? Could it be that Patriots just wanted a white quarterback who they didn't consider "urban"?
Remember during a viral interview Scott Zolak said,
"I'd turn off the rap music first of all, because I think it's distracting for Cam. In-between every throw he's dancing".
What if people on Patriots staff actually felt the same way as him?
Here's the video of Cam Newton dancing at Patriot's practice that Scott Zolak was criticizing.
This was Cam Newton's reaction to Patriots releasing him. He seems to be in good spirits about it, almost like he saw it coming.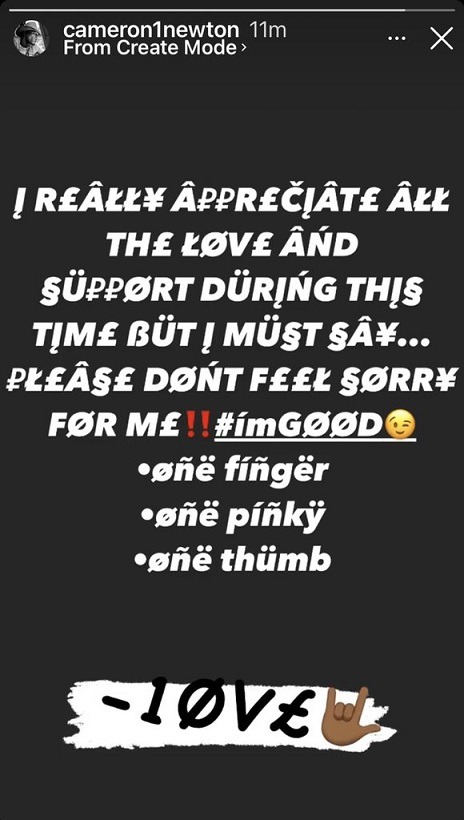 There are no definitive reports on what went into the decision for Patriots to release Cam Newton, but some people saw it coming after Boston media started claiming his love for rap music was an issue.
Hopefully there was no racial implications behind him losing his job in the NFL, but you never know. Cam Newton is only 32, which is still relatively young for an NFL quarterback. Maybe another team will give him a chance.
Author: JordanThrilla Staff