Pablo Picasso (1881-1973) was one of the most influential and prolific artists of the 20th century. He is widely known for his innovative and diverse styles, ranging from realism to cubism to surrealism. He also experimented with different media, such as painting, drawing, sculpture, collage, and ceramics.
One of the most fascinating aspects of Picasso's artistic journey is his self-portraits. He painted himself throughout his life, from his teenage years to his old age. His self-portraits reflect not only his physical appearance but also his psychological state, artistic vision, and personal relationships.
Recently, two of Picasso's self-portraits have gone viral on social media for their striking contrast. They are his first and last self-portraits: one made in 1896 when he was 15 years old, and one made in 1972 when he was 90 years old.
The first self-portrait shows a young Picasso with a confident gaze and a realistic style. He wears a suit and a tie, indicating his formal education at the La Llotja School of Fine Arts in Barcelona. He also displays his technical skill and mastery of light and shadow.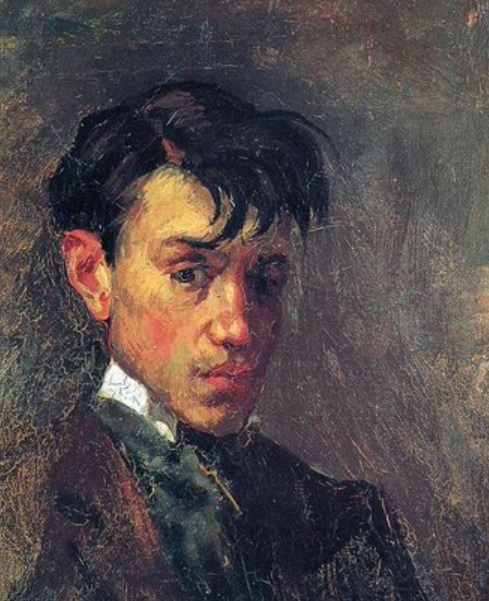 The last self-portrait depicts an old Picasso with a distorted face and an expressionist style. He uses crayons on paper to create bold lines and vibrant colors. His eyes are large and piercing, while his mouth is twisted into a grimace. He seems to confront death with defiance and fearlessness.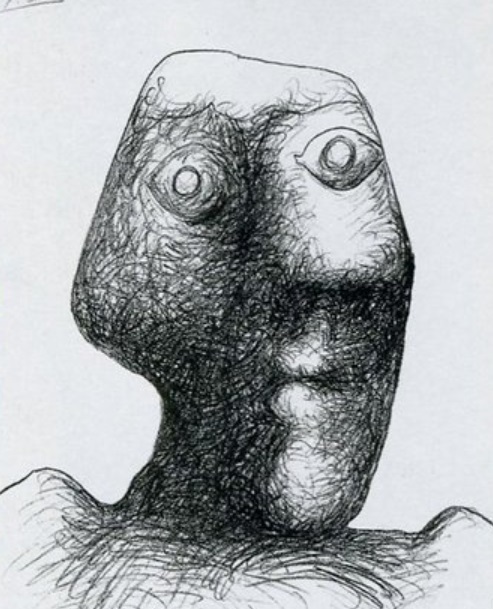 Many people have commented on these two self-portraits online, expressing their shock, admiration, curiosity, or confusion. Some have praised Picasso for his genius and originality; others have criticized him for his egotism and ugliness; still others have questioned whether he was human at all.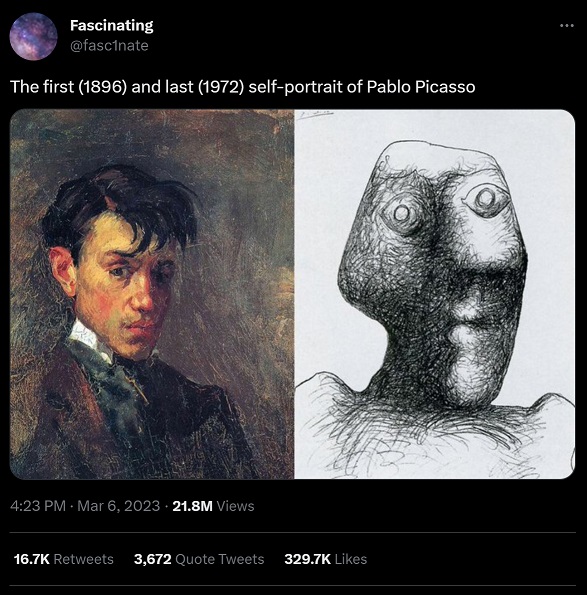 Why Was Pablo Picasso's First Self-Portrait from 1896 So Different From his Last in 1972?
The difference between these two self-portraits is astonishing. They show how much Picasso changed over the course of his life, both as a person and as an artist. They also demonstrate how he constantly reinvented himself and challenged the conventions of art.
Whatever one's opinion may be, there is no doubt that these two self-portraits are powerful examples of Picasso's legacy. They reveal not only his artistic evolution, but also his human condition.