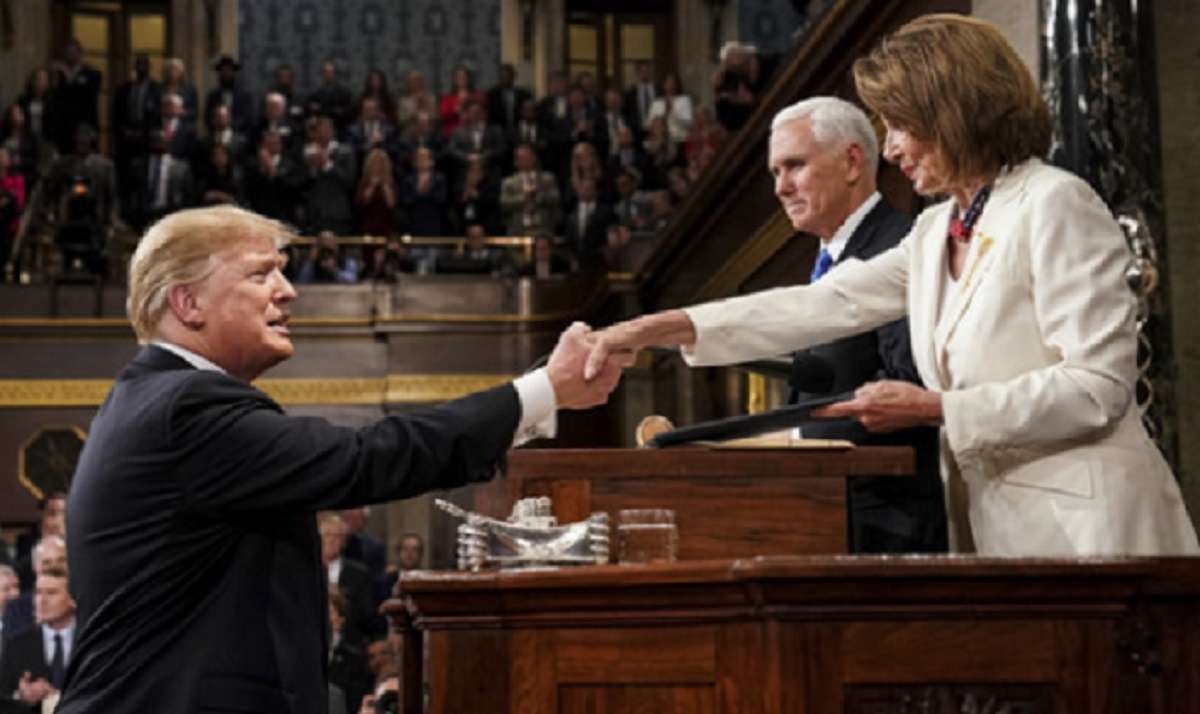 Hashtag #PelosiLovesTrump is going viral after Twitter attempted to expose a Conspiracy Theory that Nancy Pelosi secretly loves Donald Trump. Over the past 4 years one of the things Nancy Pelosi has constantly talked about is Trump, and some people feel it's only because she is obsessed with him in a romantic way.
With Nancy Pelosi now trying to impeach Trump again even though his presidency ends in just over 1 week, it has some people thinking she is trying to get back at him for ending their alleged love affair. This led to some of the funniest tweets and jokes about Nancy Pelosi loving Donald Trump.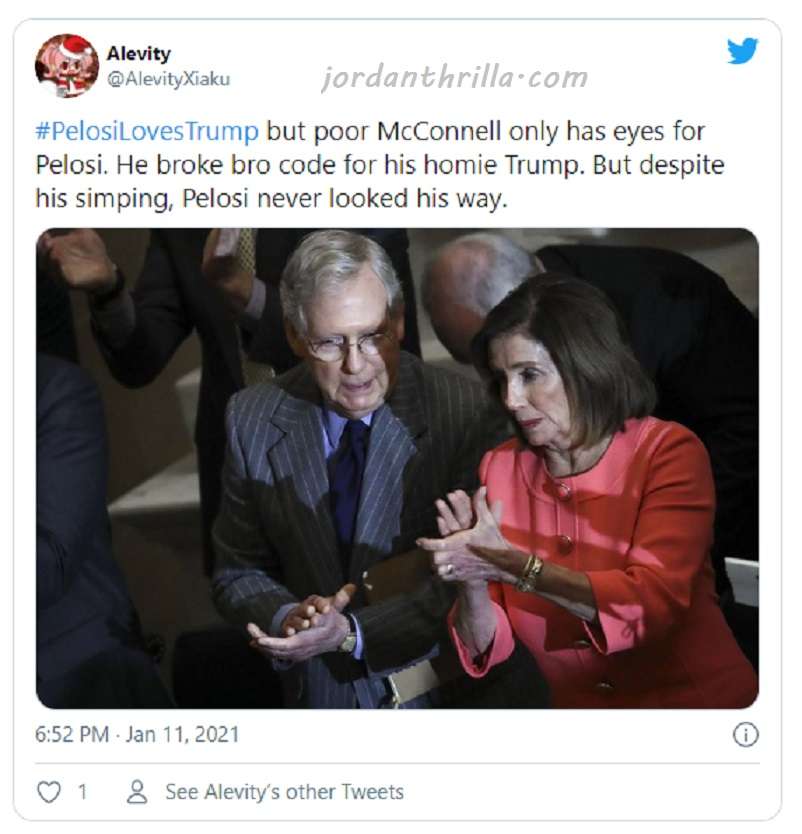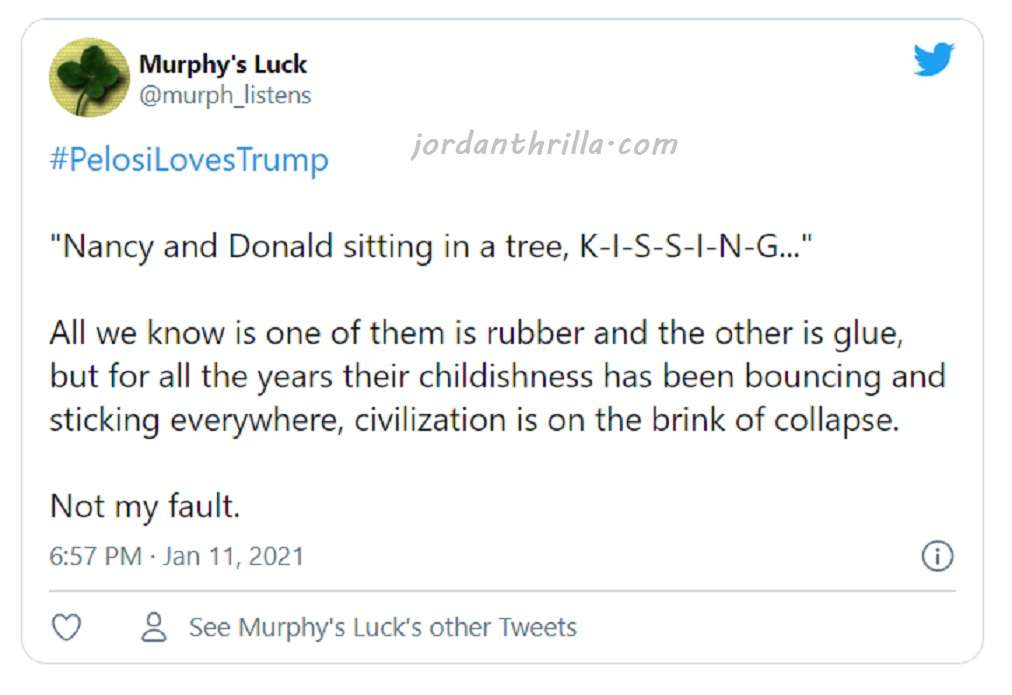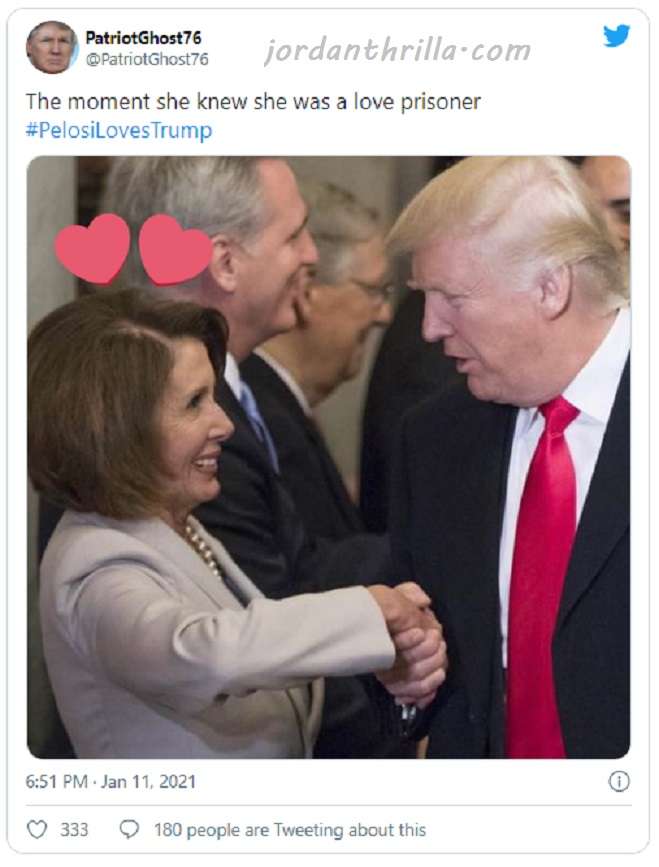 For the people who don't take politics too seriously this was pure comedy, but there were Nancy Pelosi stans who were very upset at the world learning of the hashtag Pelosi loves Trump conspiracy theory.

Wouldn't it be crazy that all this time the reason why Nancy Pelosi seems so hell bent on destroying Trump is because she secretly loves him, and he doesn't reciprocate those feelings? Think of it like a female bully picking on the guy she secretly likes in grade school.
Hashtag #PelosiLovesTrump is another classic social media moment. However, the world may never really know if the Nancy Pelosi loves Trump conspiracy theory is actually true.
Author: JordanThrilla