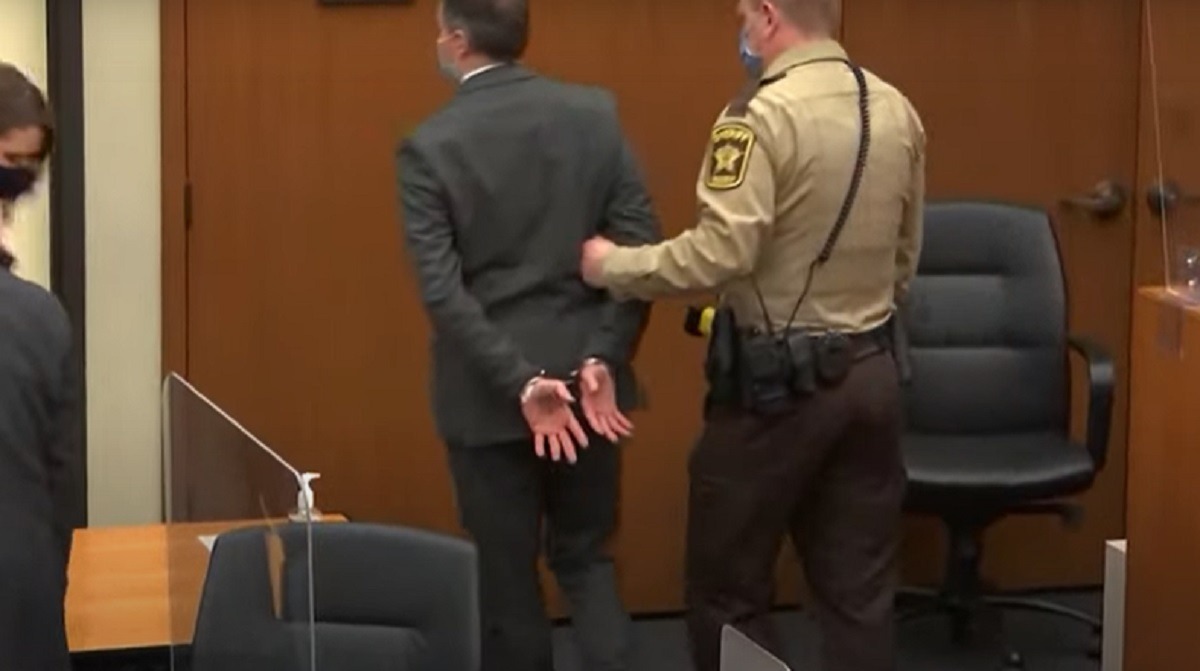 Just days after the Derek Chauvin verdict has been reached, another investigation into a police brutality incident involving him has just come to light. According to reports a video of Derek Chauvin beating up a 14 year old black boy is being investigated by the FBI.
The video in question from 2017 allegedly shows Derek Chauvin hitting a 14 year old black kid in the head with a flashlight causing a wound that need stitches to close. It's also alleged Derek Chauvin grabbed the throat of the 14 year old then held him down for 17 minutes until he passed out from not breathing properly. During the trial prosecutors tried to use this video as evidence that Chauvin had a track record of using excessive force against black people. The judge denied their request.
Details Of Derek Chauvin Assaulting 14 Year Old Boy with Flashlight in 2017
According to reports, Derek Chauvin was called to the home of a mother who said her son and daughter were attacking her. Derek Chauvin arrived at the scene and gave the boy an order to stay on the ground. When he allegedly refused, Derek Chauvin used a flashlight to hit the 14 year old black kid in the head. Similar the George Floyd situation Derek Chauvin used a choke hold to subdue the teen. Reports allege that Derek Chauvin put his knee on the 14 year old black kid's back for over 17 minutes until he passed out from not being able to breathe properly.
Reports say a grand jury has been requested to review this case, as it is now under criminal investigation. If this case was investigated many years ago George Floyd might still be alive right now. They seem eerily similar.
You have wonder if Derek Chauvin was thinking "Since I got away with it last time, I'll get away with it this time" as he was kneeling on George Floyd's neck three years later.
Derek Chauvin has already been found guilty Second degree manslaughter which carries a 10 year sentence, guilty of third degree murder which carries a 25 year sentence, and guilty of second degree murder which carries a 40 year sentence. In 8 weeks they will do the official sentencing.
This situation could tack on more years in prison in the long run.
Author: JordanThrilla Staff