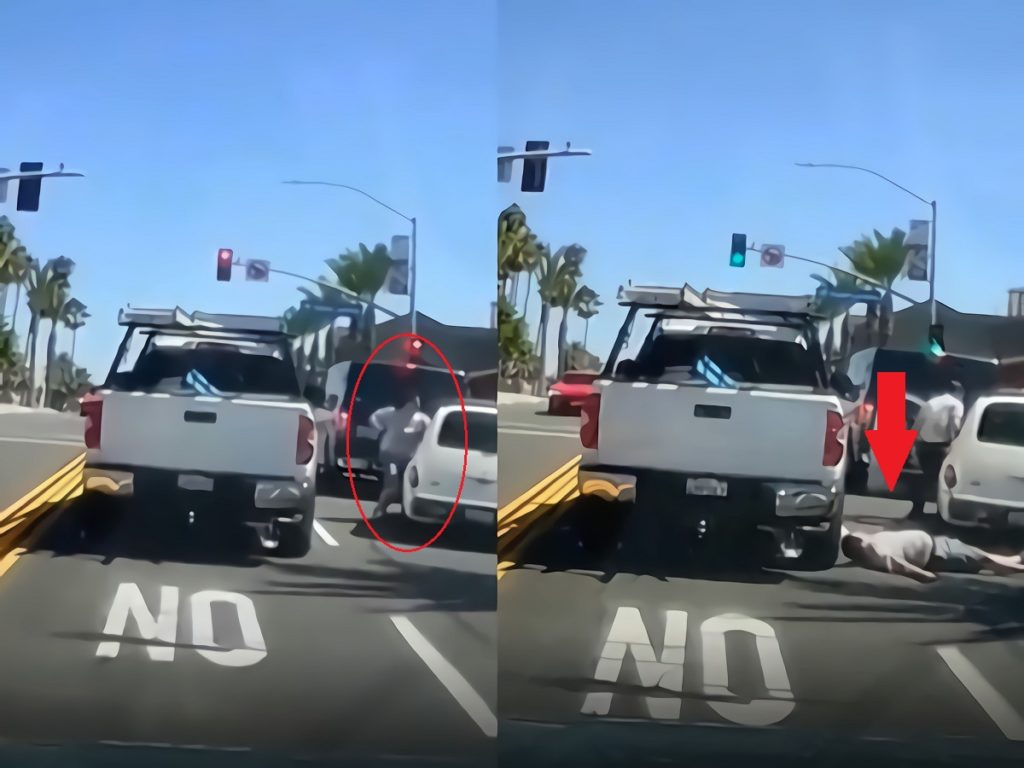 Road rage is one of the most dangerous emotions a human being can have. Not only does it put the person at risk, but it also puts other people on the road in danger as well. In addition there's the fact that you never know what the person inside the other car has on them, or will do once you engage. An angry man who was driving a truck recklessly learned that hard way when he messed with someone driving a PT Cruiser.
Details About the Road Rage Gone Wrong Footage Showing How a Man Driving a PT Cruiser Knocked Out an Angry Truck Driver Who Started the Fight
In most cases a person driving a PT Cruiser usually isn't seen as someone who is particularly aggressive. In theory that makes them an easy target for people who have road rage. In a viral video a man who was driving a truck was swerving and speeding through traffic, but the person in a PT Cruiser kept blocking his path. Finally the truck driver got fed up then got out his car, and started punching the guy in the PT Cruiser through his window. Little did he know that was when things would turn way left.
As you'll see in the footage below the person driving the PT Cruiser got out his car, and began beating up the truck driver. It got so bad that he started chasing him around the busy street like a game of cat and mouse. Eventually the PT Cruiser driver knocked out the truck driver then drove off into the sunset. The road rage gone wrong incident looked like GTA in real life. Apparently this happened in Dana Point, California. The footage has led to the new nickname 'PT Bruiser'. This changes the way the car model will be looked at forever.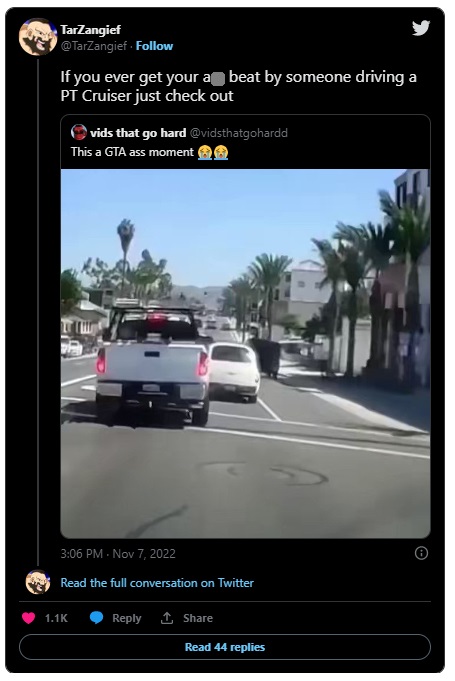 That looks a lot like how you steal cars in GTA.
Moral of the story here is never to underestimate someone just because of the type of car they're driving, especially if it's a PT Cruiser aka PT Bruiser, because you might get knocked the f out.