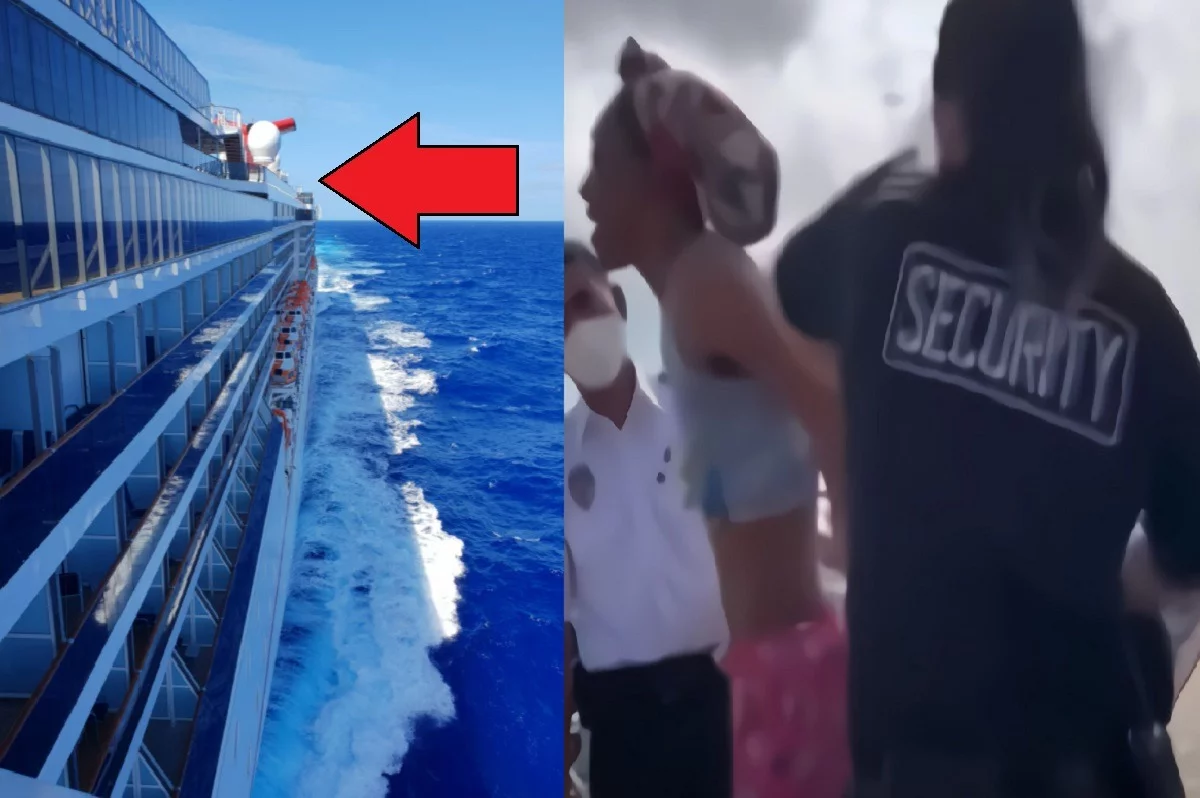 Over the past few months there have been some crazy stories about cruise ships, most involving fully vaccinated COVID-19 outbreaks. It's not often you hear about suicide jumpers on Carnival Valor cruise ships, but a recent tragic incident seems to have made that a reality. One of the strangest aspects of the story is what was said while a woman jumped off the Carnival Cruise ship to her presumed death.
Why Did a Woman Scream 'Alicia' While Jumping Off Carnival Cruise Ship?
The tragic suicide incident took place on a Carnival Valor Cruise ship that was traveling from New Orleans to Mexico, which was scheduled to be a 5 day journey. Reports state the woman became hysterical after an unknown incident occurred in the hot tub area of the cruise ship. She was traveling with her husband, but it's still not known if he was part of the reason she committed suicide.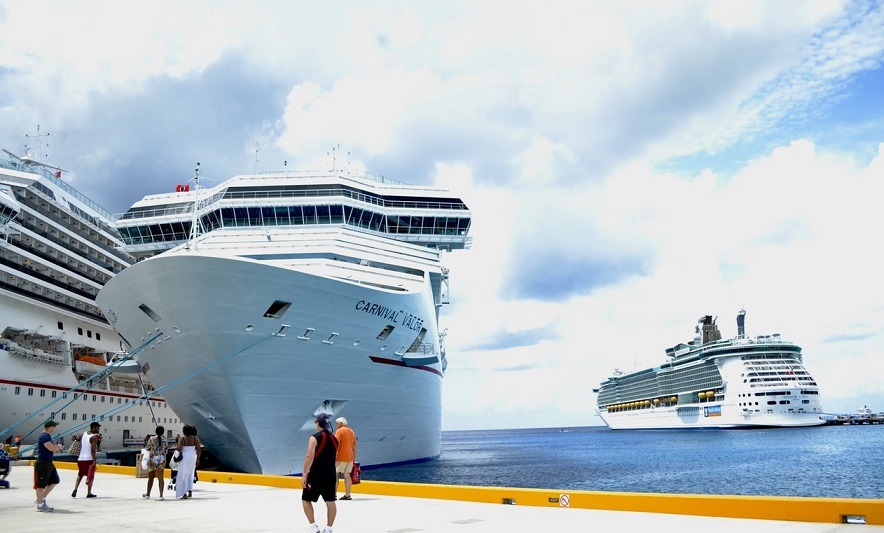 Did the Woman Jumped Off the Carnival Valor Cruise Ship After Catching Her Husband Cheating with a Woman named Alicia?
Viral video shows the moments before the woman jumped off the Carnival Cruise ship. In the footage the woman is screaming "Alicia" as multiple security guards tried to restrain her. In the blink of an eye the woman broke free from the guards, and ran straight to edge of the Carnival Cruise Ship jumping to her death. Passengers claim that she hit her head on the side of ship during the fall, and vital red fluid was visible in the water where she landed face first. Considering she jumped from one of the top floors of the ship, she probably fell over 60 feet.
At the moment it's still not known why the Carnival Cruise suicide jumper woman screamed 'Alicia' before taking her own life. Considering the allegation that incident started after something happened in the hot tub area, many people on social media theorize that the woman jumped from the Carnival Cruise ship because she caught her husband cheating with a woman named Alicia. However, that could also be the name of family member or friend she had. Nothing is confirmed about the identity of Alicia.
According to reports the US Coast Guard has been searching for the woman's body for over 14 hours. It's almost certain that she is dead, especially considering that she hit her head on the boat during the fall and people saw her leaking vital red fluid.
This might be the first case of a suicide jumper on a Carnival Cruise Ship, but we could be mistaken. Prayers up for that woman and her family, she was only 32 years old.