Foot Locker, Inc., the leading retailer of athletic shoes and apparel, has recently announced its plans to close around 400 mall stores by 2026 as part of its strategic transformation. The company said it expects to reduce its mall-based store count from about 2,000 to 1,600 over the next five years, while expanding its presence in off-mall locations and digital channels.
Why is Foot Locker making this move? What are the factors that led to its decision? And what are the implications for its customers, employees, and shareholders? In this article, we will try to answer these questions by looking at the history of Foot Locker, its financial struggles, and its future prospects.
The History of Foot Locker
Foot Locker traces its roots back to 1879, when Frank Woolworth opened his first "Great 5¢ Store" in Utica, New York. Woolworth soon expanded his business into a chain of five-and-dime stores across the country and abroad. In 1963, Woolworth acquired Kinney Shoe Corporation, a footwear retailer that operated various specialty shoe stores. One of them was Foot Locker, which was launched in 1974 as a store for athletic shoes.
Foot Locker quickly became popular among sneaker enthusiasts and sports fans for its wide selection of brands and styles. By 1988, Foot Locker had more than 1,000 stores worldwide and accounted for about half of Woolworth's sales. In 1997, Woolworth changed its name to Venator Group Inc., reflecting its focus on athletic footwear and apparel. In 2001, Venator renamed itself again as Foot Locker Inc., after its most successful chain .
Over the years, Foot Locker expanded its portfolio by acquiring other chains such as Champs Sports (1987), Eastbay (1997), Footaction USA (2004), Runners Point Group (2013), WSS (2021), and atmos (2021). It also launched new concepts such as Kids Foot Locker (1987), Lady Foot Locker (1982), House of Hoops (2007), SIX:02 (2012), Greenhouse (2019), FLX Membership Program (2020), Power Store (2020), Off The Wall Skateboarding Shop (2020) . Today, Foot Locker operates more than 3,000 stores in 28 countries under various banners.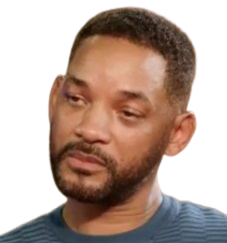 Three Possible Reasons Why Foot Locker is Closing Down Mall Stores
Despite being a dominant player in the athletic footwear market for decades, Foot Locker has faced several challenges that have affected its performance and profitability.
The first challenge they faced was the rise of e-commerce. Online shopping has become increasingly popular among consumers who value convenience, variety, and lower prices. According to Statista, global e-commerce sales of footwear grew from $96 billion in 2016 to $146 billion in 2020.
This trend has posed a threat to traditional brick-and-mortar retailers like Foot Locker, which have high fixed costs such as rent, labor, and inventory. To compete with online rivals, Foot Locker has invested heavily in improving its digital capabilities, such as enhancing its website, mobile app, social media presence, and delivery options. However, these investments have also increased its operating expenses and reduced its margins.
The second challenge they faced was a shift in consumer preferences. Consumer tastes and preferences have changed over time, especially among younger generations who are more influenced by fashion trends, celebrity endorsements, and social media. According to NPD Group, the U.S. sneaker market grew by only 3% in 2019 compared with 8% in 2018.
One reason for this slowdown was that consumers were less interested in performance-oriented shoes such as basketball sneakers and more attracted to casual styles such as running shoes or lifestyle sneakers. This shift favored brands like Nike or Adidas over others like Under Armour or Reebok. As a result, Foot Locker's sales mix became less diversified and more dependent on a few key vendors.
The third challenge Foot Locker faced was a change in vendor strategies. The company's largest vendor, Nike, decided to focus more on its direct-to-consumer (DTC) channel, and reduce its wholesale distribution to Foot Locker and other retailers. As a result, Foot Locker's sales mix of Nike products dropped from 70% in 2021 to 55% by 2026. This created a gap in Foot Locker's product assortment and customer demand that was not easily filled by other brands.
Moreover, Foot Locker had to deal with excess inventory of Nike products that were not selling well due to lower consumer interest and increased competition from Nike's own DTC platform. Foot Locker had to resort to markdowns and promotions to clear its inventory, which hurt its margins and profitability.
The change in vendor strategies also forced Foot Locker to rethink its own retail strategy and invest more in diversifying its brand portfolio, relaunching its store formats, enhancing its loyalty program and improving its technology capabilities. However, these initiatives required significant capital expenditures and time to implement, which further strained Foot Locker's financial performance in the short term.
Foot Locker isn't dead yet, but it seems they are scaling down considerably to focus on more profitable ways to stay afloat in a landscape that is changing rapidly due to technology. Many popular businesses are going through the same thing right now.