Did you know Tesla's can fly? Before today most people would call you crazy for saying that, but quite possibly the bravest or dumbest Tesla driver pulled off a failed stunt in Echo Park LA that looked so cool you might as well call it a success. Videos of the incident could be the closest thing to a non-racist urban version of Dukes of Hazzard.
New Angle Video of Flying Tesla Echo Park Crash is Like an Urban Dukes of Hazzard
Several videos circulating social media shows the moment a Tesla driver went flying through the air in Echo Park after driving over a hill on Baxter Street, and losing control. The disastrous stunt ended when the Tesla driver crashing into homes in Echo Park destroying several cars and trash cans. The driver of the vehicle escaped, and is now wanted by the LAPD. Police reports state the suspect rented the Tesla.
Take a look at how it happened from two different perspectives.
Social Media Reacts to Flying Tesla Echo Park Crash Video
When classic moment like this happens you already know the jokes on social media are going to be hilarious. These days there's nothing funnier then jokes about Elon Musk and Tesla, so this only added to humor of viral reactions on social media. Take a look at a few.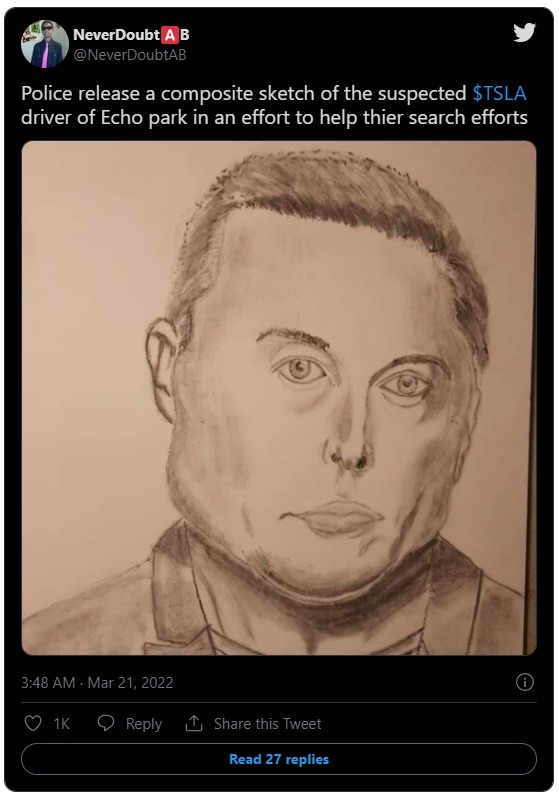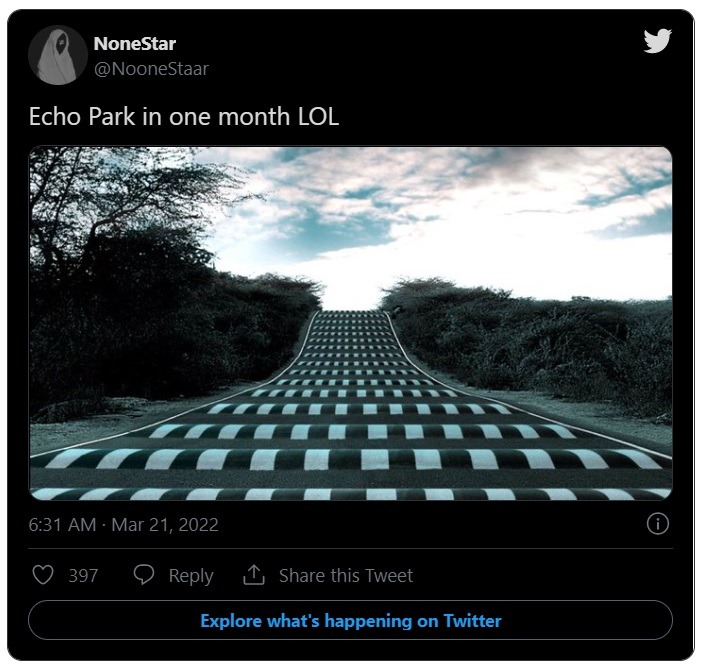 On surface this may look like bad press for the reputation of Tesla cars, but in reality this only makes them cooler. Most people aren't buying a Tesla to do stunts or race, but this could open up doors to entirely new demographic.
Who would have guessed that in early 2022 a Tesla would fly through Echo Park like that red car in Dukes of Hazzard.