Sad news is shaking up the dancehall community, and the mystery surrounding the situation has left everyone searching for answers on what transpired. According to reports well known dancehall artist Leonard Bartley aka Merciless is dead. The location of where his remains were found has left investigators perplexed.
Was Merciless Murdered? New Details on Where Merciless Was Found Dead Sparks Suicide Conspiracy Theories
According to police reports detectives found Merciless' dead body at a motel near Beechwood Avenue and Lyndhurst Road of the St. Andrew area in Kingston Jamaica. Preliminary reports didn't specify if police received a tip, or if Merciless was found dead by accident. At the moment there doesn't seem to be any reports that Merciless was murdered, which has led some to some conspiracy theories that Merciless committed suicide. However, nothing has been confirmed at the moment, so natural causes or an overdose are also possibilities.
Social Media and Celebrities Reactions to Merciless Found Dead
Merciless was a legend not only in Jamaica, but across the world for his mastery of the dancehall genre. As such social media has been taken over by people paying homage to the fallen legend.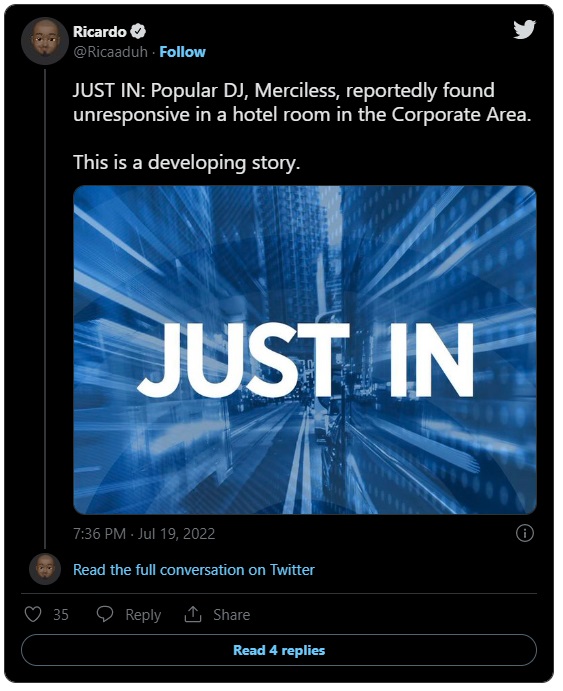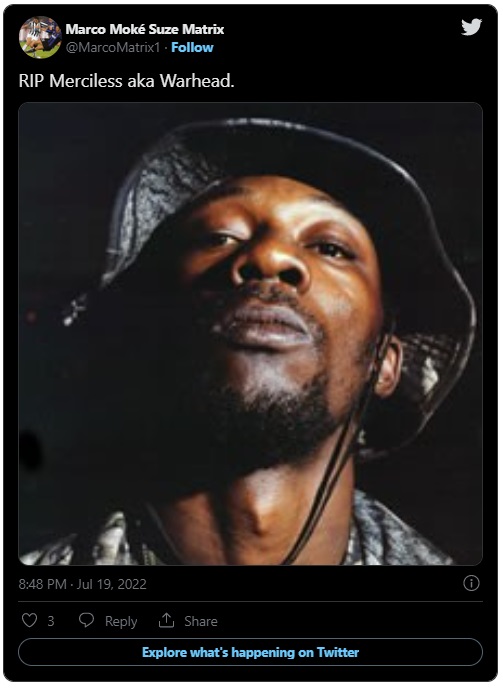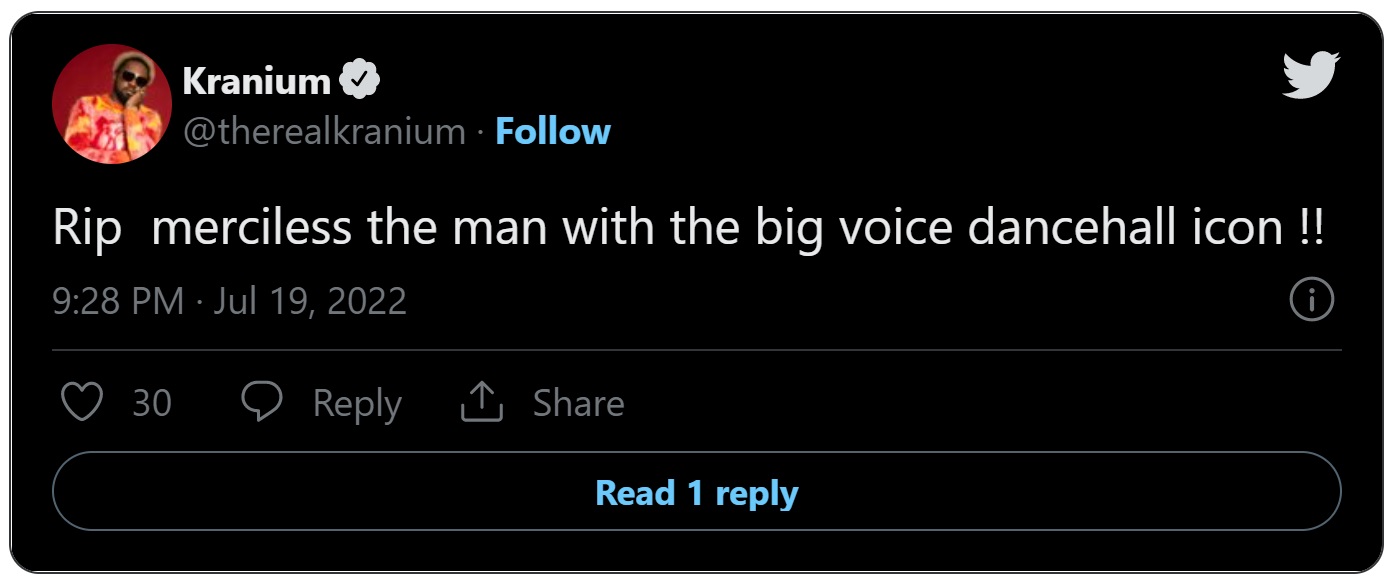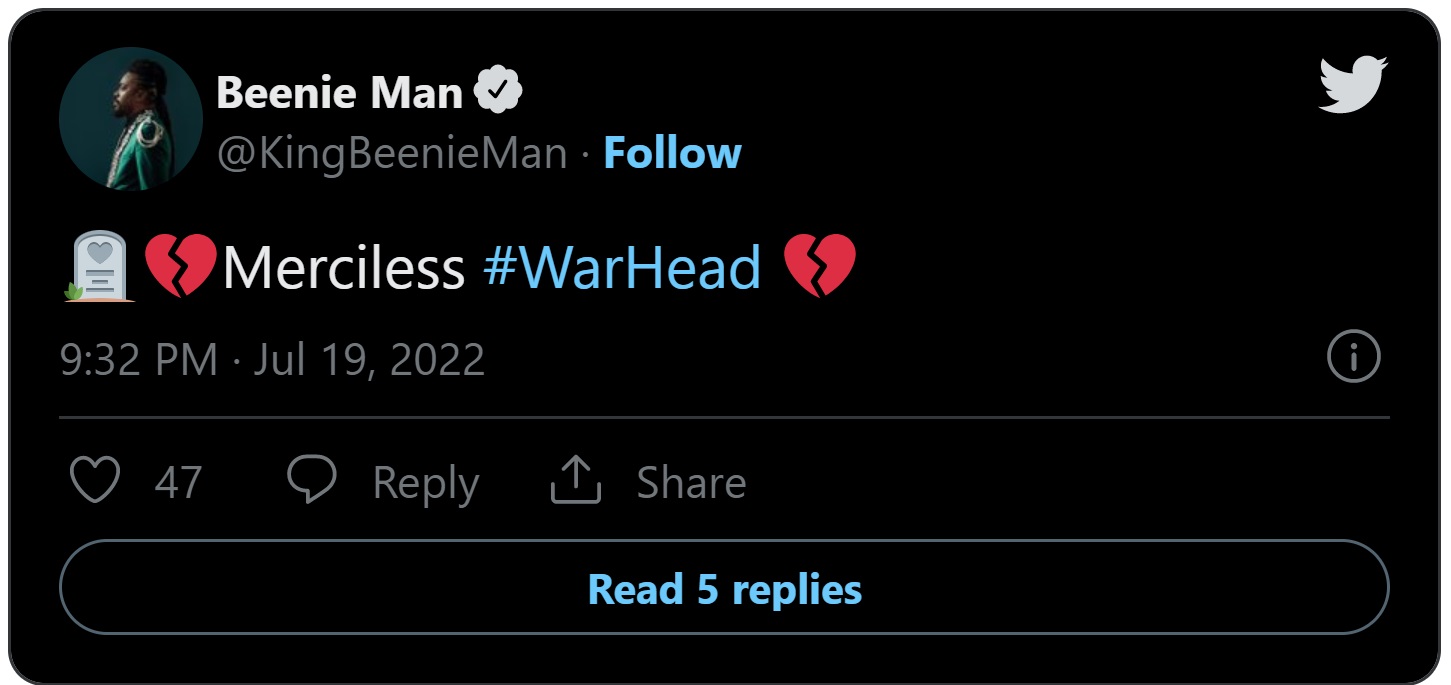 It's easy to see the lasting impact Merciless had on his fans before his untimely death. His legacy lives on forever through his music. Hopefully there was no foul play involved in his death. Story is still developing.