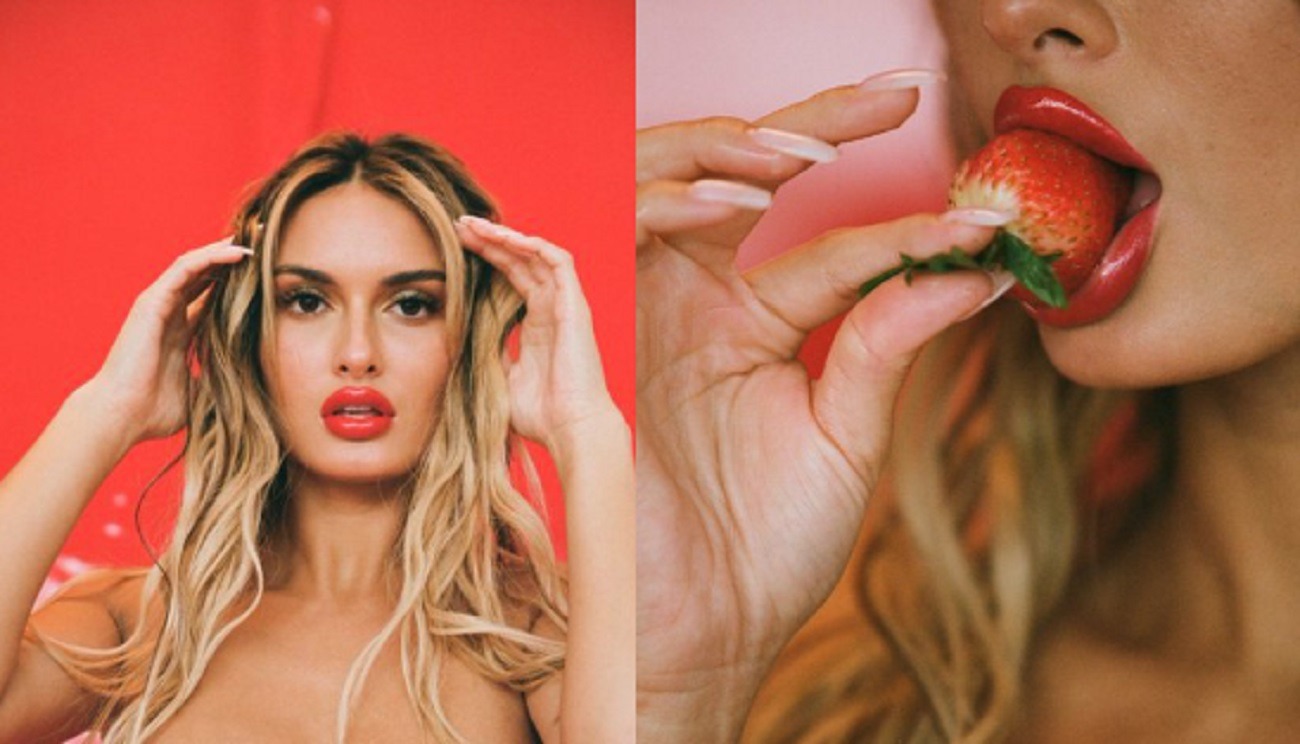 The woman famous for flashing the World Series in 2019 is back at it again. This time Julia Rose heated up Twitter with a viral post about "Handfuls". In the past she says chest cancer awareness was the motivation behind her antics, so it's safe to say there might be a noble caused for her latest raunchy post.
In the flirty photo captioned "this is what he better mean when he calls me a handful", Julia Rose cups her chest together while sticking out her tongue. She clearly knows exactly what to do to garner attention to herself, as her post quickly rose to over 12 thousand likes.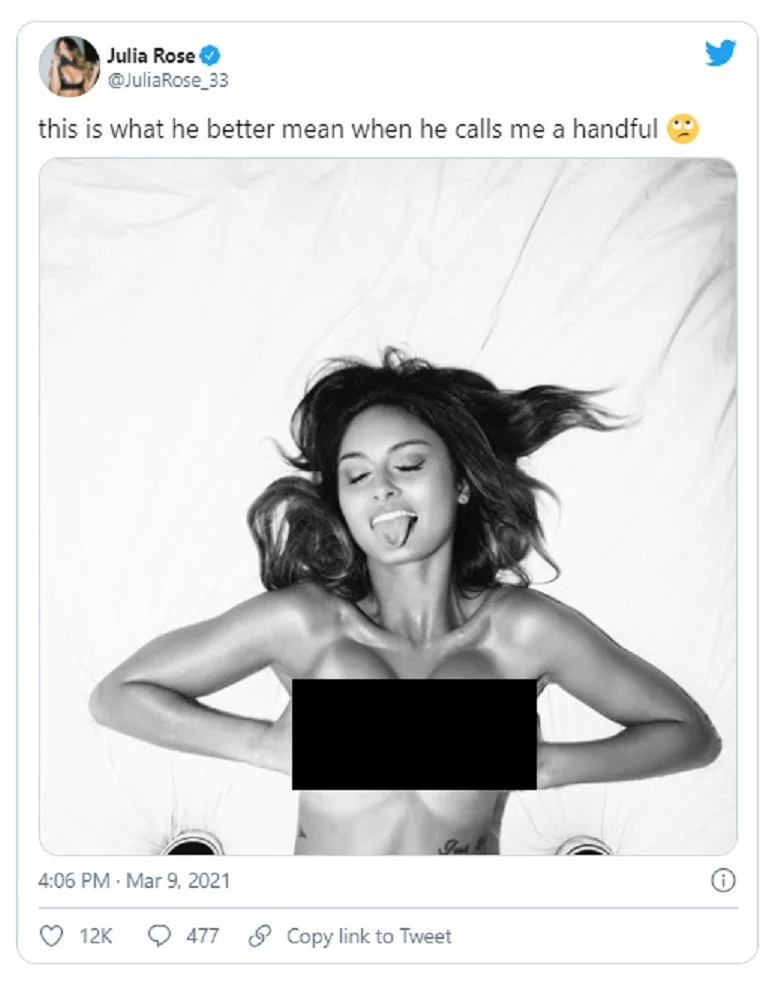 At this point it's surprising there isn't a Julia Rose OnlyFans page in existence.
Author: JordanThrilla