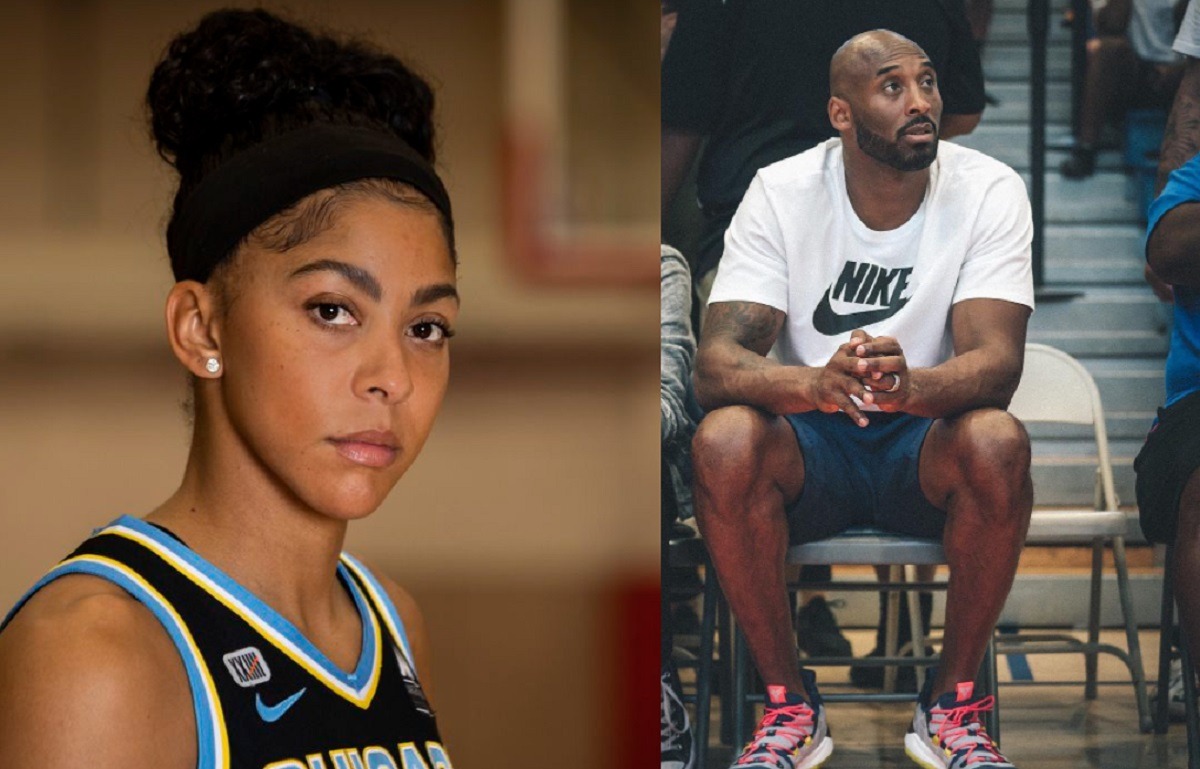 History has been made behind an explosive fourth quarter from the Chicago Sky, and their leader Candace Parker. In an effort that took will and determination the Sky defeated Phoenix Mercury 80 – 74 to become the 2021 WNBA Champions.
WNBA Champion Candace Parker Imitates Photo of Kobe Bryant in Locker Room After Winning Lakers Championship
On a night where the Sky withstood a dominate performance from Brittany Griner who scored 28 points, Candace Parker dominated the boards grabbing 13 rebounds, and pouring in 16 points. When the game was over you could see the 35 year old Candace Parker overcome with tears of joy about the amazing accomplishment.
After all the commotion settled down, it led to an emotional picture of what appears to be Candace Parker paying homage to Kobe Bryant. It seemed like Candace Parker was mimicking Kobe Bryant in the locker room looking bored and frustrated after winning a championship during the Shaq era Lakers.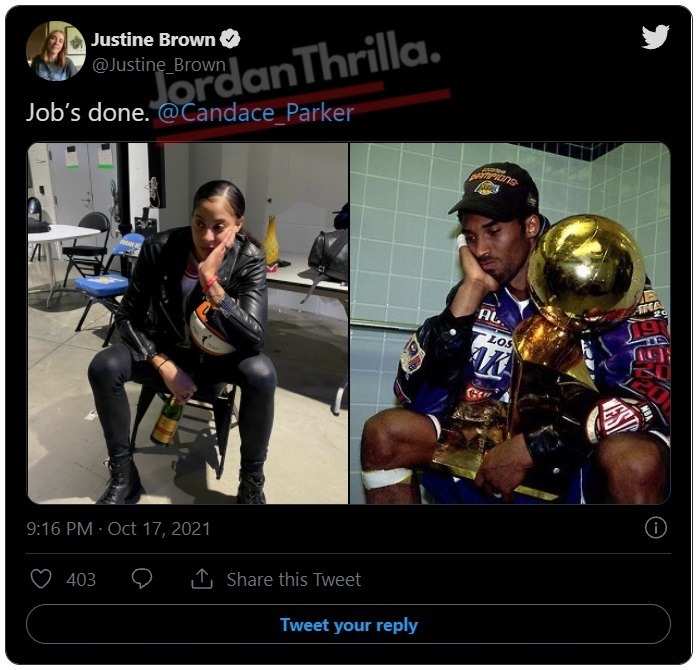 Carmelo Anthony reacted to Chicago Sky winning the WNBA Championship by sending a congratulatory message to Candace Parker. During her on the court interview you could still see tears coming from Candace Parker crying.
Candace Parker's legacy in the basketball world was already cemented, and this major accomplishment is just icing on top of the cake. Candace Parker is a definitely a basketball GOAT.
Congratulations to the Chicago Sky, and Phoenix Mercury. The series was amazing must see TV.
Author: JordanThrilla Staff