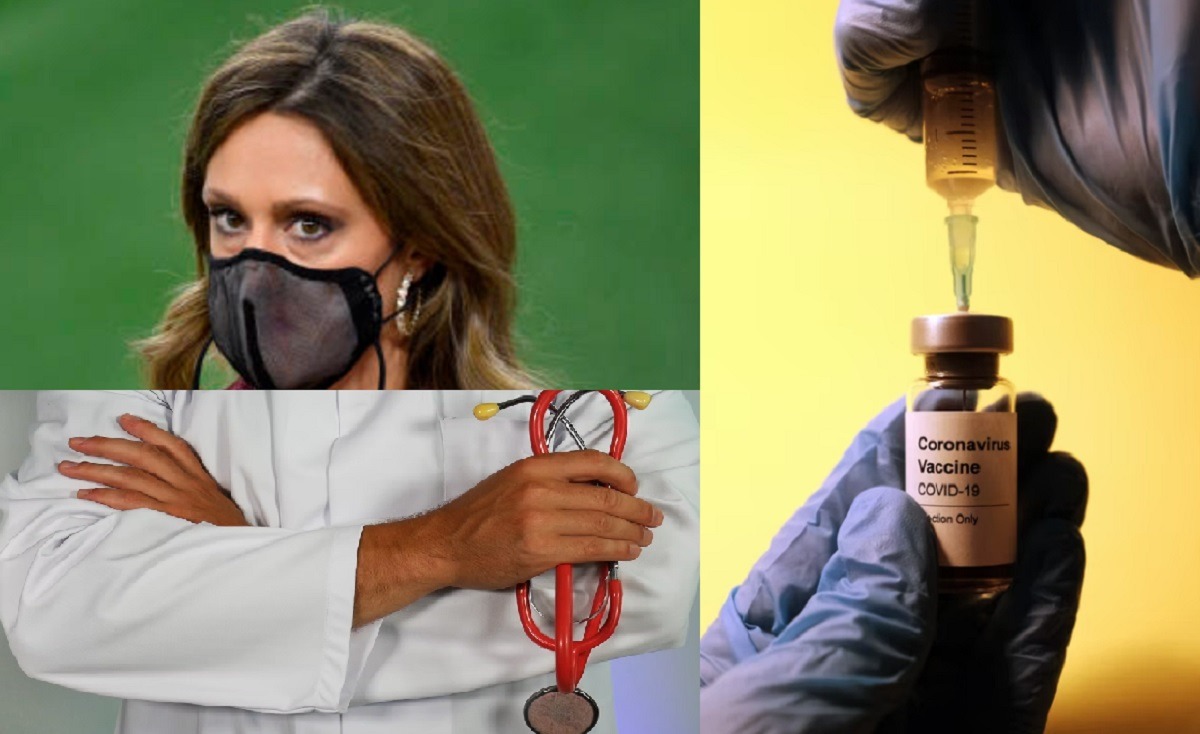 Only few days after ESPN's Stephen A Smith used false information to unwarrantedly attack Kyrie Irving for refusing to take the COVID vaccine, they are back in the news for another vaccine mandate related controversy. This time it involves one of their long time employees Allison Williams, who works the sideline of College Football games. The details behind her vaccine mandate horror story are simply sad to hear, and show exactly why Kyrie Irving is protesting vaccine mandates.
Why Did Allison Williams Refuse Getting Vaccinated to Comply with ESPN's Vaccine Mandate?
As you have probably heard Disney issued a vaccine mandate for all employees who work for any of their companies, which includes ESPN. In a public statement Allison Williams said she does not agree with vaccine mandates from a moral and ethical perspective, but that isn't the only reason she refused to comply.
According to her claims, Allison Williams' doctor and fertility specialist advised her not take the COVID-19 vaccine, because she was trying to get pregnant. Although CDC recommends people who are pregnant or trying to get pregnant to get vaccinated, and claims it is beneficial for the mother and her fetus, it's still easy to see why some people and doctors may still be skeptical about doing that. Despite having proof that her doctor advised against her taking the COVID-19 vaccine, ESPN still denied Allison Williams' request for a medical exemption, according to her testimony.
Possible Reasons ESPN Reporter Allison Williams' Doctor Told Her Not to Get Vaccinated with COVID-19 Vaccine
Firstly the COVID Vaccine has possibly caused blood clotting in many people, such as NBA player Brandon Goodwin. If Allison Williams' started blood clotting after taking the COVID Vaccine during pregnancy, she and her baby could die, or the baby could be born with birth defects such as congenital amputation.
Secondly, there is limited long term research on how the COVID-19 vaccine will affect people's bodies in the long run, so there's also no telling what it could do to a developing baby's body down the line. Statistically speaking, the chance of a child dying from COVID is less than the chance of a child dying from taking the COVID-19 vaccine. As of October 17, over 6 million children have tested positive for COVID-19, and 0.003% died.
Essentially there is an almost 0% chance of a child dying from COVID-19. In comparison deadly side effects of the COVID-19 vaccine has disproportionately affected young people, so often so that Nordic countries banned the Moderna COVID vaccine for people under the age of 30.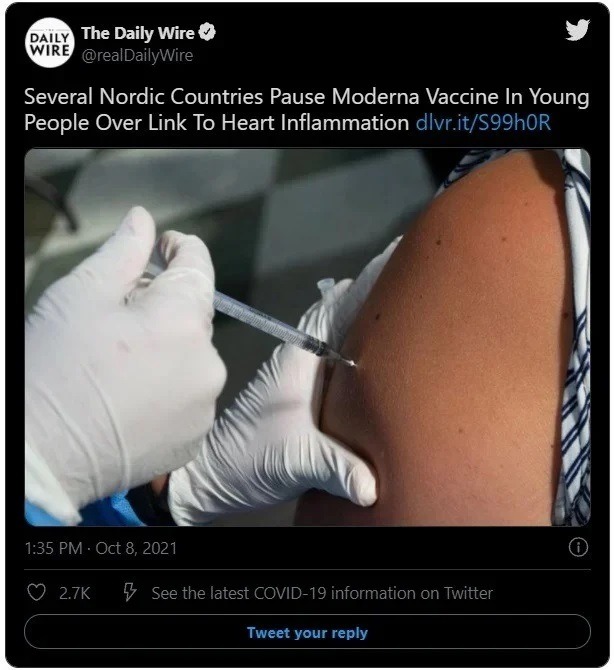 ESPN Reporter Allison Williams' Statement on COVID Vaccine Mandates and Refusing to Comply
In public statement Allison Williams said she understands that vaccines have helped during the COVID pandemic, but taking the COVID-19 vaccine was simply not in her best interest. In her own words she said,
"I understand vaccines have been essential to the effort to end this pandemic. However, taking the vaccine at this time is not in my best interest. After a lot of prayer and deliberation, I have decided I must put my family and personal health first."
Allison Williams worked at ESPN for the 10 years, and was never in the news for any type of problems. Due to the vaccine mandate she is now out of a job simply for refusing to take the COVID-19 vaccine, even though her decision was partially based on medical advice from her family doctor and fertility specialist.
It seems the opinions of Allison Williams' doctor and fertility specialist were not respected in this situation, possibly because it challenged the safety of the COVID-19 vaccines during pregnancy.
The vaccine mandate chronicles continue.
Author: JordanThrilla Staff