Brandon Ingram is still salty about Lebron trading him to the Pelicans after all these years, and he proved it again with a ridiculous statement. Usually it's Kevin Durant or Kyrie Irving who make subliminal disses aimed at Lebron, because they are jealous of him, but now he is part of the group too. You're not going to believe how Brandon Ingram dissed Lebron James when answering a question about Zion Williamson's All Star selection. Trust us, you are going to be shocked.
Brandon Ingram claims Lebron James isn't as talented as him. When Brandon Ingram reacted to Zion Williamson's all star selection he made this ridiculous statement, "I've never played with a player as talented as me. He's a generational talent". If that isn't a direct shot at Lebron James, then he has simply lost his mind. Brandon Ingram can't possibly think he is better than Lebron right?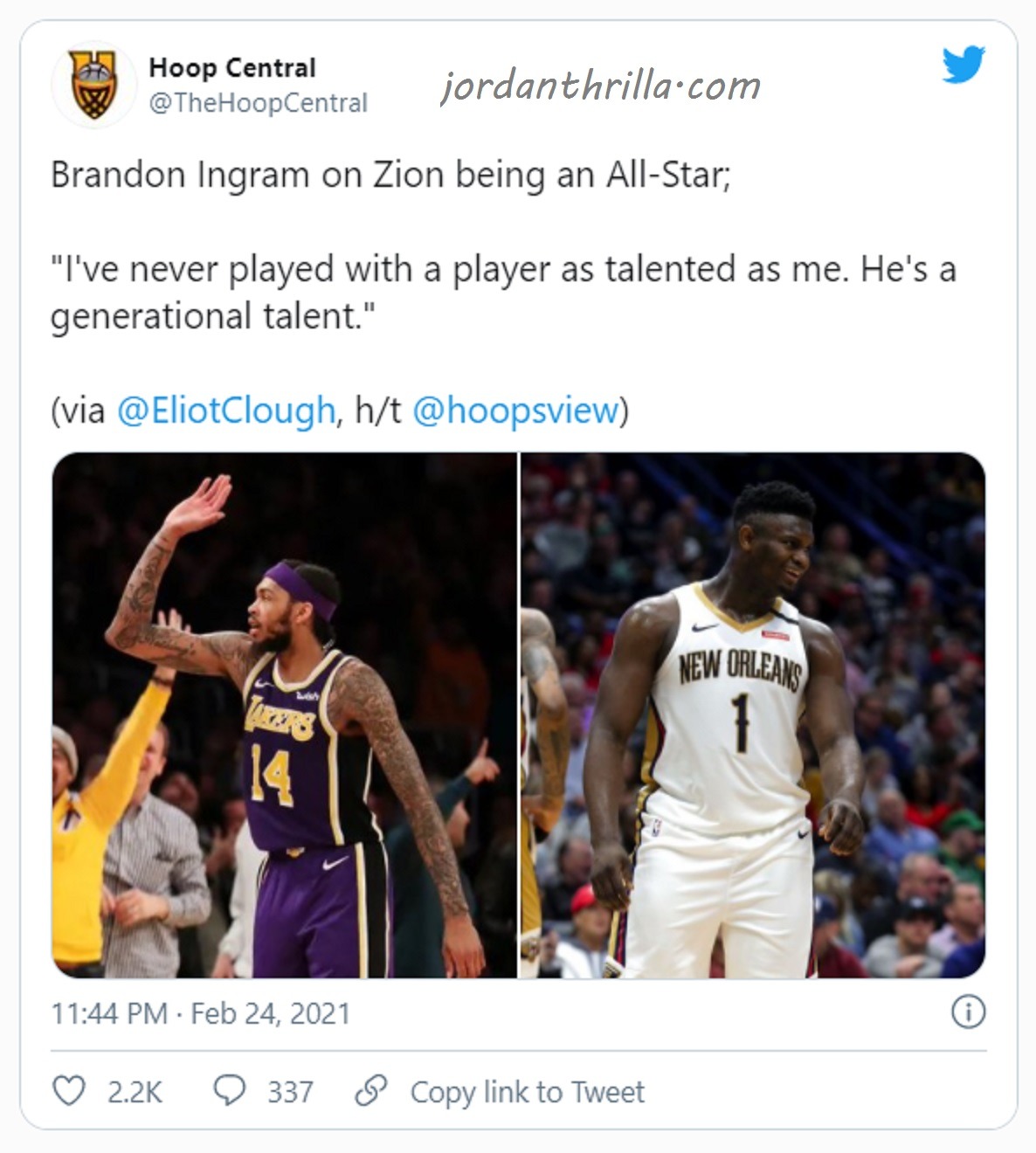 We get that it's always best to think highly of your own abilities, but c'mon man this guy can't be serious. He's definitely a good player, but to disrespect Lebron like this is simply absurd.
The only thing we can say to that is pray for Brandon Ingram through this tough time.
Author: JordanThrilla