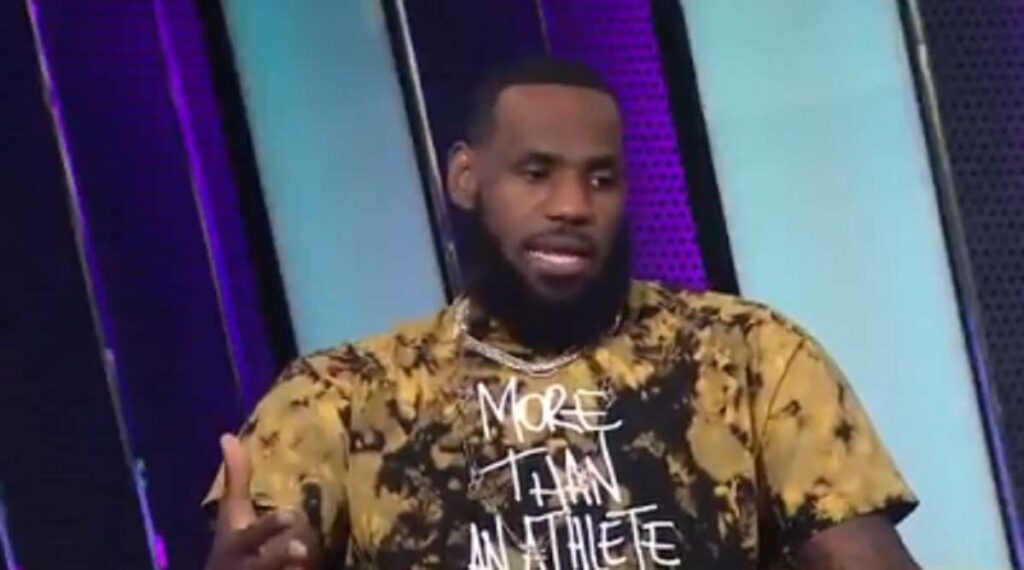 Lebron James responded to Kyrie Irving dissing him on Kevin Durant's "Boardroom" Podcast in the most classy way possible.
LeBron James described that the reaction he had when he heard what Kyrie said was simply "Damn, Damn". He requested the full transcript, because he couldn't believe Kyrie actually made those comments. When he realized he did, Lebron was in total shock.
Lebron James claims that during his time playing with Kyrie Irving he cared more about his well being than anything else. He even wished that Kyrie Irving would win MVP. However, he says there was disconnect he didn't understand, one that was probably manifested through how fraudulent Kyrie Irving seems to be as person.

The comments Kyrie made about Lebron on the Boardroom podcast were beyond disrespectful. Ever since leaving Lebron James, Kyrie become a team cancer and one of the worst leaders of all time. He destroyed the Boston Celtics, then went on to Nets who played better without him last season. Now the world will see him and Kevin Durant who are two of biggest choke artists in NBA history fail to deliver a championship in Brooklyn.
When it's all said and done the only championship that Kyrie Irving ever won came when he was a sidekick to the man he hates Lebron James. That's burn slow ether.
Author: JordanThrilla