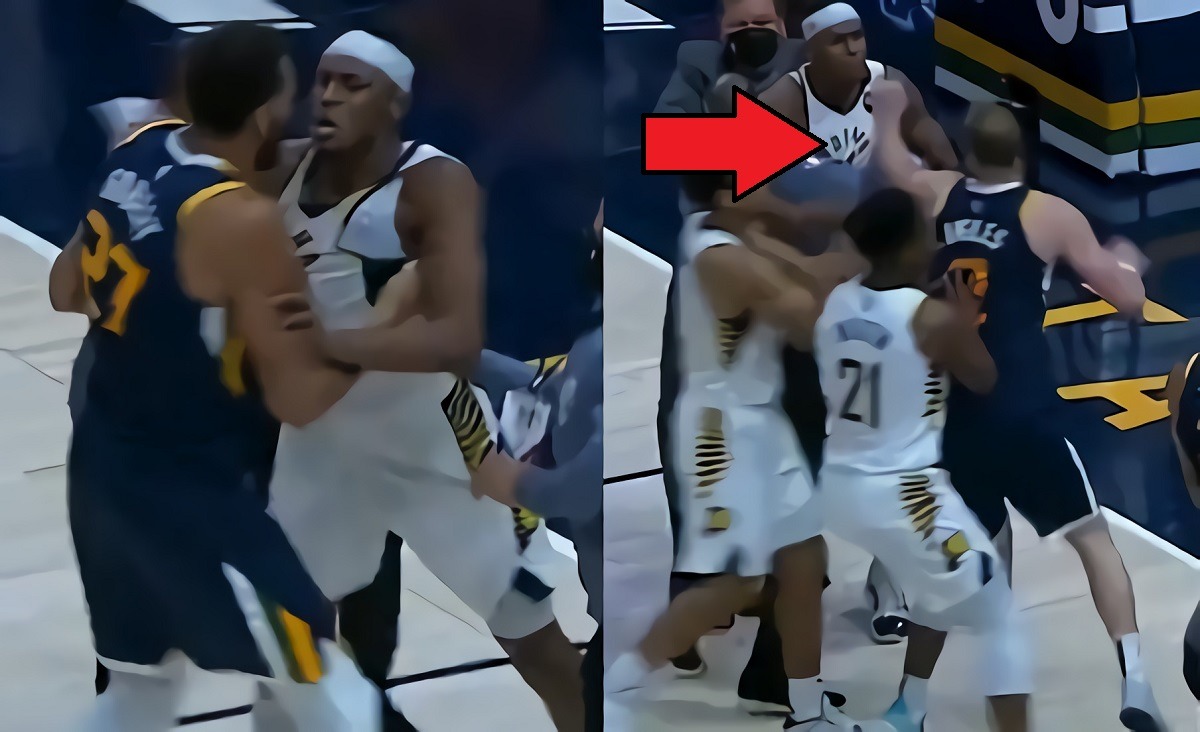 There was no boxing events today, but basketball fans still got to see a heavyweight bout. During the 4th quarter of Jazz vs Pacers things got heated between opposing big men. It got to a point where multiple players from both teams got involved.
Rudy Gobert Fights Myles Turner then Joe Ingles Tries to Punch Myles Turner
The chaos all started after Myles Turner blocked Rudy Gobert's shot, and sent him falling to the ground. Rudy Gobert grabbed Myles Turner's jersey, which made him fall to the ground as well. As other players went up the court Myles Turner and Rudy Gobert started fighting each other by wrestling.
When other players realized what was happening they rushed in to try breaking them up. In the midst of the chaos you could see Joe Ingles tried to punch Myles Turner while the referee was holding him back. Some Pacers players pushed him away before anything happened.
Myles Turner had an impressive performance defensively finishing the night with 3 blocks along with 9 rebounds and 13 points. Rudy Gobert finished the game with 19 points and 11 rebounds. Pacers ended up winning the game 111 -110, so Myles Turner got the last laugh.
It will be interesting to see if any suspensions are handed out.
Author: JordanThrilla Staff