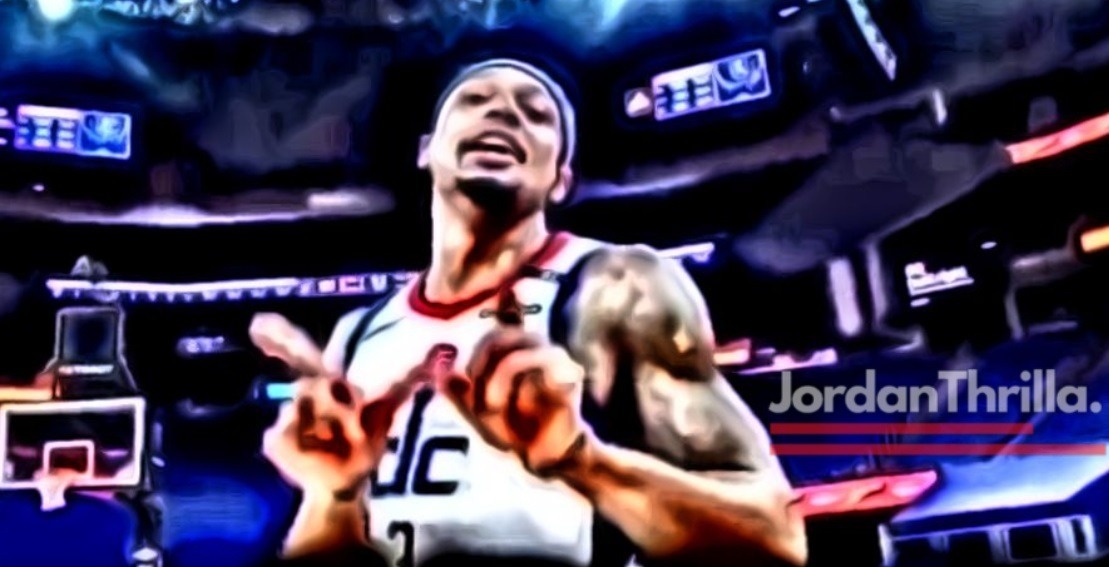 Bradley Beal sent Stephen Curry home with a tough loss, and his celebration afterwards has social media buzzing. With 8 seconds left to go in the game the Wizards were down by 3 points with the score being 104-107. After catching a stray lose ball, Bradley Beal hit a 4 point game winning shot on the Warriors. To savor the feeling of victory a little more Bradley Beal sings "Dub in Dub Nation" to the camera after the game.
Will Warriors take this a sign of disrespect? Given how emotional some of their players are this could start a hidden beef. Take a look at Bradley Beal singing a "Dub in Dub Nation" victory song to the Warriors after sending them home with an L.

By Bradley Beal's standards his performance overall was modest statically. He score 20 points, grabbed 6 rebounds, and dished out 3 assists. However, he made the most important shot of the game, and got his team the win.
Russell Westbrook had himself game too, scoring 19 points along with 14 rebounds and 14 assists. Another incredible triple double for him.
In a perfect world Wizards would make the playoffs and face Nets in the first round. That would give the basketball world at least 4 games of Westbrook and Beal vs Durant and Kyrie Irving.
Author: JordanThrilla Staff