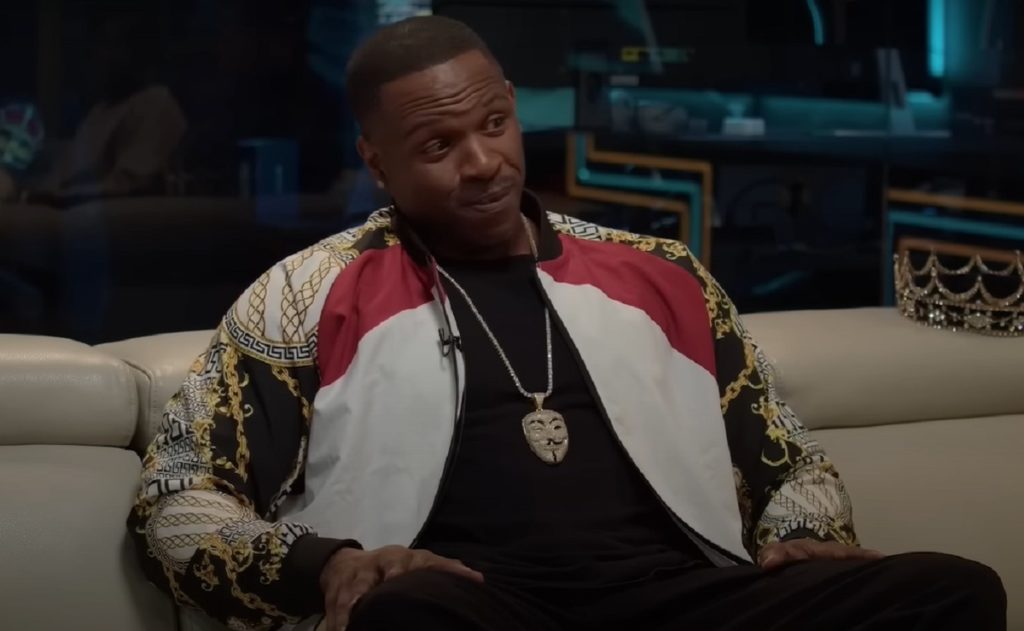 In a recent episode of the Gils Arena Podcast hosted by former NBA star Gilbert Arenas, guest Rashad McCants made some controversial comments about Lakers rookie Austin Reaves. McCants, who played four seasons in the NBA and was the No. 1 pick in the 2017 BIG3 draft, claimed that Reaves was only getting attention and praise because he is white, and the Lakers were struggling this season.
Rashad McCants Race Card Diss to Austin Reaves Sparks Backlash
"Y'all giving $50 million to him because he's white, and he's playing with the Lakers, and they are trash. So it's like, if the Lakers ain't trash, he ain't playin," McCants said, referring to the $50.8 Million four-year contract extension Lakers can offer Reaves should they choose to exercise his early bird rights. Apparently both sides want to get that deal done according to recent reports.
McCants' remarks drew backlash from many fans and analysts who felt that he was disrespecting Reaves and pulling the race card on him. Reaves, who went undrafted out of Oklahoma in 2021, has been one of the bright spots for the Lakers this season, averaging 12.2 points, 3.1 rebounds and 3 assists per game while shooting 38% from three-point range. He has also earned the trust and respect of his teammates and coaches with his hustle, defense and clutch plays.
Reaves' attitude is admirable and commendable, but it does not erase the fact that race still matters in the NBA and beyond. McCants' comments were unfair and disrespectful to Reaves, but they also reflected a deeper frustration and resentment that many black players and fans may feel about how white players are treated differently, and sometimes more favorably by the media, fans, and organizations.
The NBA is a predominantly black league, but it is also a business that caters to a largely white audience and corporate sponsors. White players are often seen as more marketable and relatable to the mainstream culture, while black players are often stereotyped and marginalized. This creates a racial dynamic that sometimes affects how players are valued, paid and celebrated. Kendrick Perkins caught backlash for insinuating this is what happened with Nikola Jokic being favorited for MVP again.
Reaves is not the first white player to face this kind of scrutiny and criticism from black players or fans. In fact, some of the most successful white players in NBA history have been accused of being overrated or benefiting from their race at some point in their careers. For example Larry Bird, widely regarded as one of the greatest players of all time, was once called "a very good player" but "overrated" by Isiah Thomas in 1987. Steve Nash, a two-time MVP and Hall of Famer, was criticized by Shaquille O'Neal in 2006 for winning the award over him and other black candidates.
Lakers supporters who have always shown extra love to white players who have underdog stories such as Alex Caruso, who left the Lakers in free agency last summer. Given that fact it's not far fetched to suggest that Reaves' attention has nothing to do with the reality of how race can affect perception in the NBA and society at large.
However, Rashad McCants discrediting Reaves' basketball ability was definitely overboard, because he is clearly one of the best players on that LA roster, and has the makings of a future NBA star.