A video of Conor McGregor's paralyzed leg on Crutches after losing to Dustin Poirier is super sad. As he walked out his dressing room Conor McGregor's right leg was so stiff that he had to drag it like a piece of wood. It looked like he couldn't move any part of leg, even his foot.
Take a look at Conor McGregor on crutches with a paralyzed leg.
People said Conor McGregor should retire after the fight, which seemed at bit harsh at the time. However, after seeing the look of his face and condition of his leg, it wasn't be harsh at all.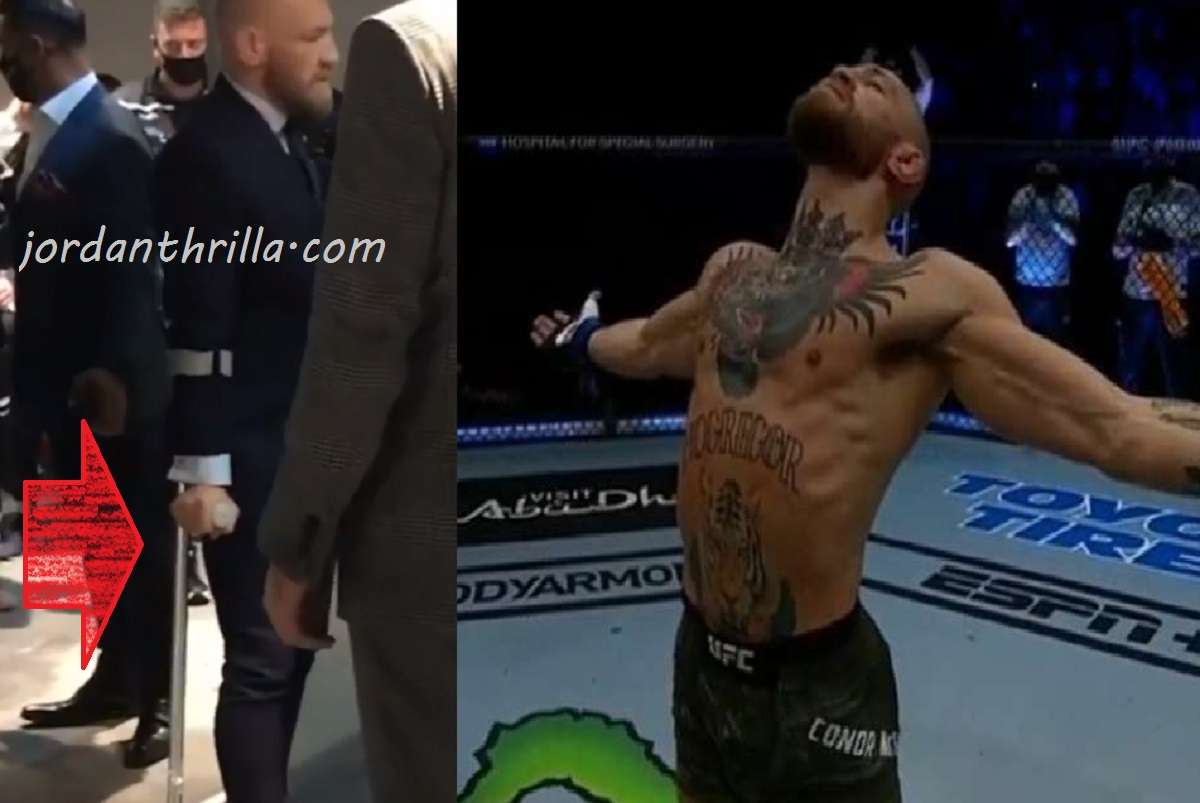 Before the fight Conor McGregor seemed confident as he did his ring routine of walking to the center of the Octagon and taking it all in. In the first round it seemed like Conor McGregor would dominate the fight as he landed 15 significant strikes to Dustin Poirier's 6.
However, it all went down hill once Dustin Poirier kicked Conor McGregor's calf muscle almost breaking his leg. From then on McGregor was too worried about his leg to defend himself properly.
When the night started not a soul thought it would end with Dustin Poirier paralyzing Conor McGregor's leg leaving him on crutches, the UFC is unpredictable like that though. This might actually be the end for the Notorious one.
Author: JordanThrilla