People are reacting to Khabib reacting to Dustin Poirier Knocking out Conor McGregor at UFC 257, and the results are hilarious. During the fight Dana White told Khabib that this match was trending bigger than his fight vs McGregor, thinking that Dustin Poirier would lose.
However, by the end of the second round Khabib watched Conor McGregor lose in lackluster fashion. Now people are posting reactions to how they think Khabib is reacting right now after witnessing the disappointing performance from McGregor.
Khabib simply knows Conor is not worthy
#UFC257 pic.twitter.com/h3jEDH6oAJ

— Eng Mourinho (@EngMourinho) January 24, 2021
Dana White watching Dustin Poirier knock Conor McGregor out after stalking Khabib for the rematch for the last 3 months #UFC257 pic.twitter.com/cxoSsJFQPH

— 7 (@dr1n_) January 24, 2021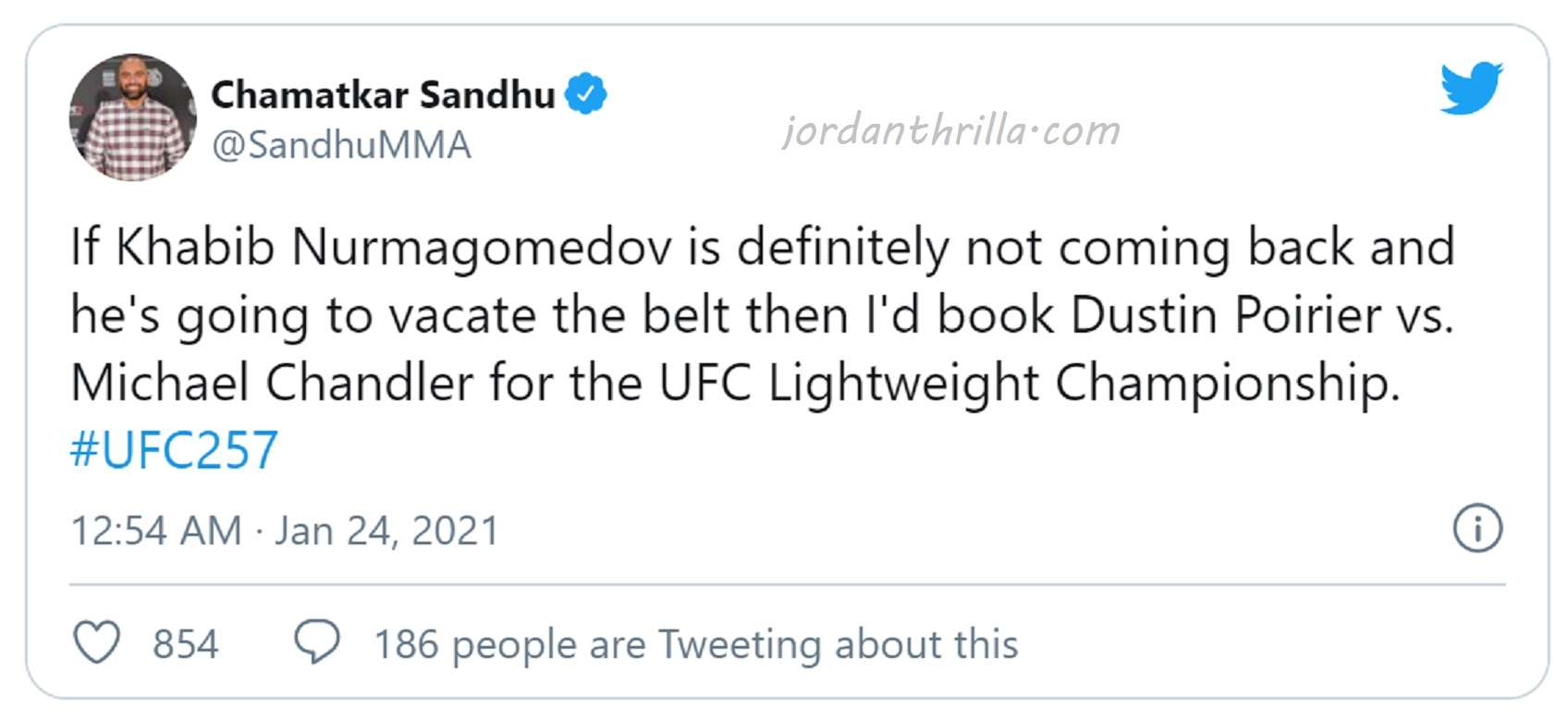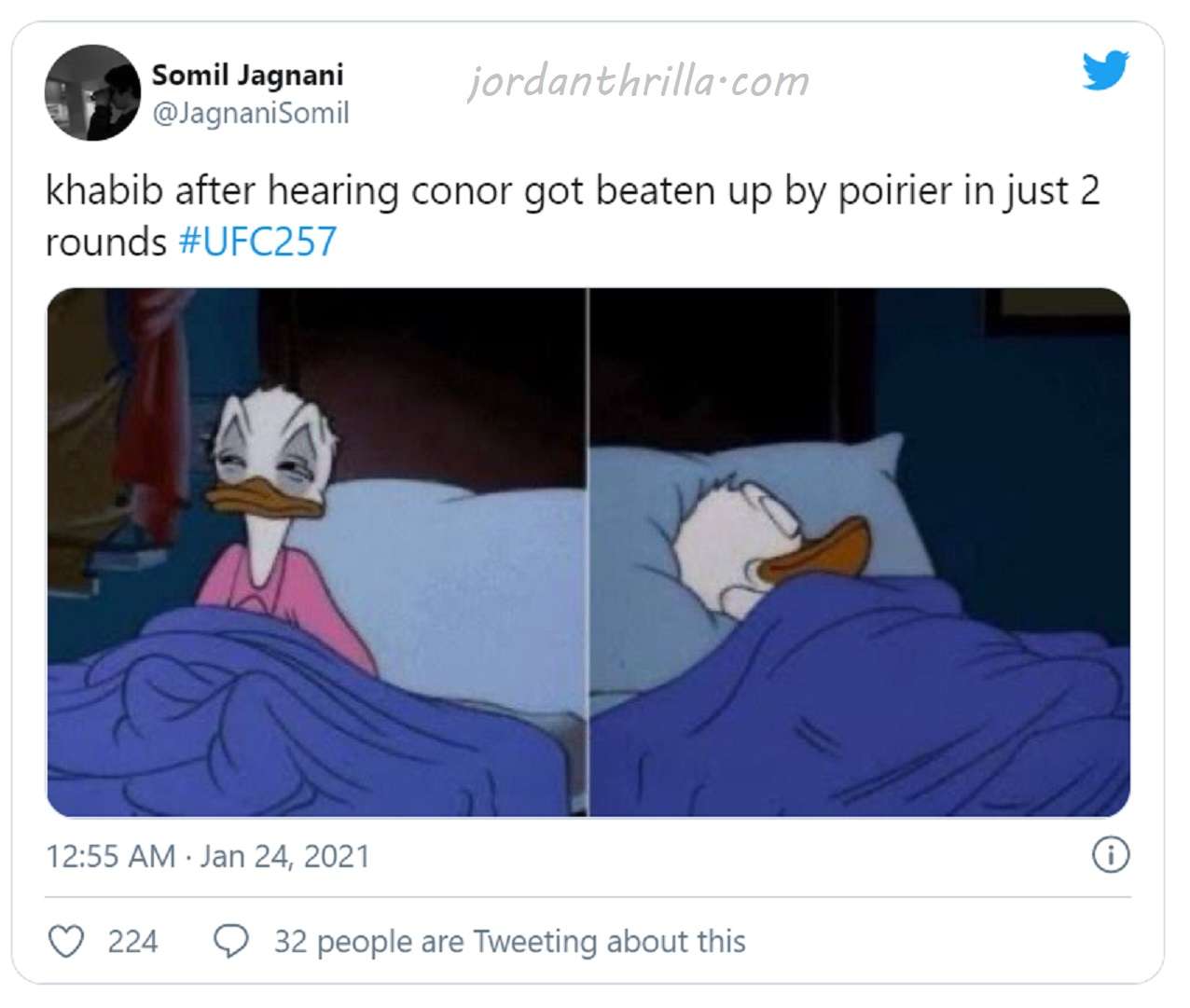 Dana when he realises he cant make millions off the McGregor vs Khabib rematch #UFC257 pic.twitter.com/AoUyQ4nGL3

— Ryan☘️ (@NotoriousRMD) January 24, 2021

Any chances of Khabib returning to the UFC are probably dead now. Conor McGregor winning this fight was probably the only thing that would bring him out of retirement.