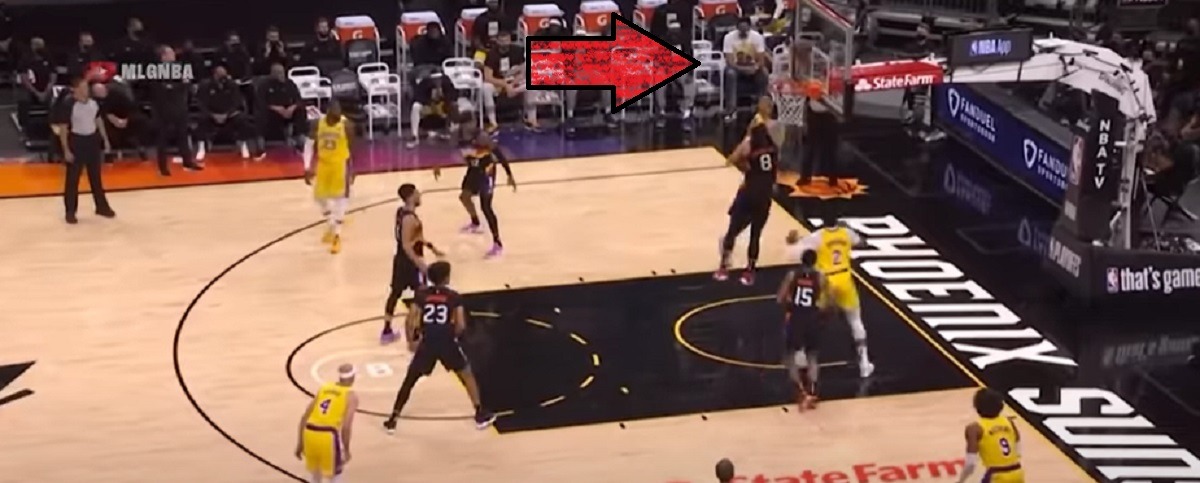 It's the biggest question in the sports world right now, will Anthony Davis play in Game 6? It appears that question may have been answered already by AD himself.
According to a report from Yahoo, Anthony Davis used a secret code signifying to a fan that he will play in Game 6. What was that secret code? Well, Anthony Davis held up 6 fingers and nodded his head when the courtside fan asked if he is going to play.
Without Anthony Davis in the lineup Lakers lack of rim protection was exposed from the jump in Game 5. Suns had 28 points in the paint, which was only 8 less points than Lakers put up in the entire first half. Devin Booker scored 18 points in the first two quarters, with many of those points coming in the paint area. Even Chris Paul was getting easy layups.
It easy to see that Lakers are clearly the better team with AD in the lineup, and clearly the worse team without him in the lineup. If Anthony Davis' 6 fingers gesture to the fan means he's playing in the Game 6, it means Lakers are probably going to win this series. Even if he doesn't play never bet against Lebron James, because he is the leading scorer in elimination games in NBA history.
Author: JordanThrilla Staff