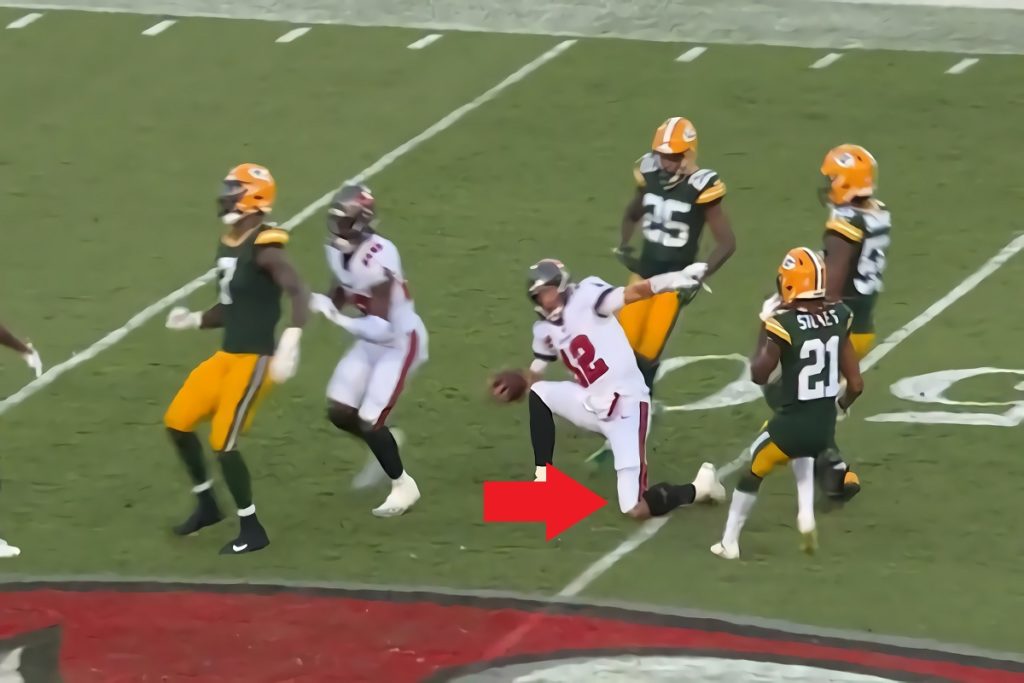 At 45 years of age Tom Brady is currently the oldest player in the NFL. Naturally mobility isn't something most people would think is one of his best qualities. However, during Buccaneers' matchup with the Green Bay Packers he tried to show he still has some juice left in those old legs, and the end result was hilarious.
Social Media Roasts Tom Brady Breaking his Knee Brace While Trying to Run During Bucs vs Packers
On a 3rd and 3 play that broke down Tom Brady was able to duck through defenders, and found himself in open space. In the blink of an eye he took off running like Forrest Gump, and gained a massive amount of yards before sliding to the ground. Naturally people were very scared of him getting injured considering all the knee injuries he had in the past, and it looks like he came close to it.
After the play a closeup shot of his leg revealed Tom Brady broke his knee brace presumably from the ugly slide he did. This led to many jokes on social media as Tom Brady got roasted for trying to show off his rushing speed.
Here is the close up image of Tom Brady's broken knee brace. It's safe to say it might have saved him from a possible serious injury considering how bad the slide was.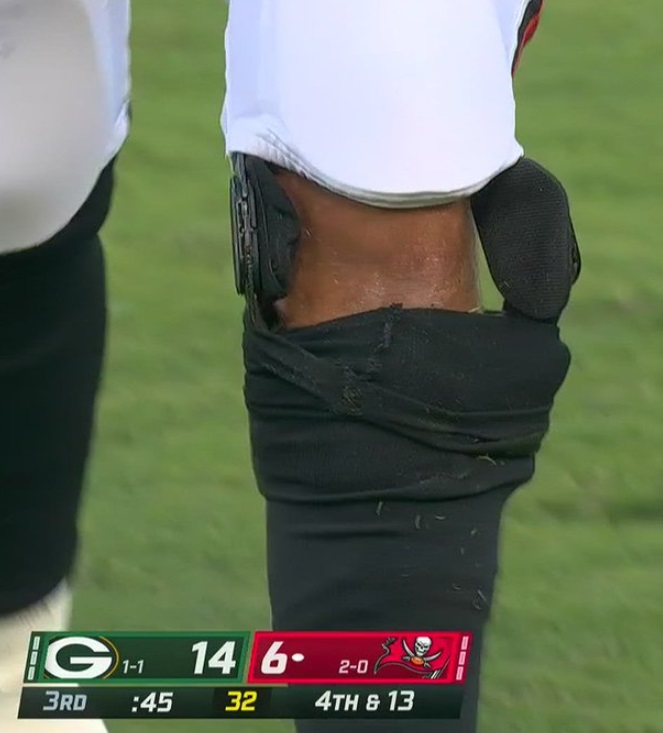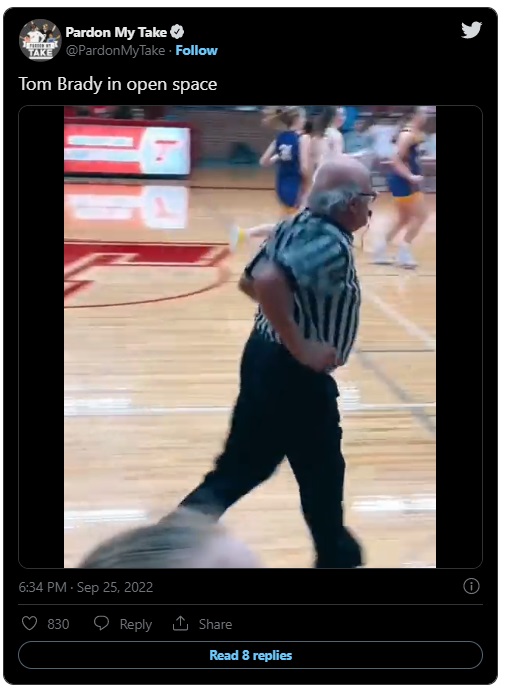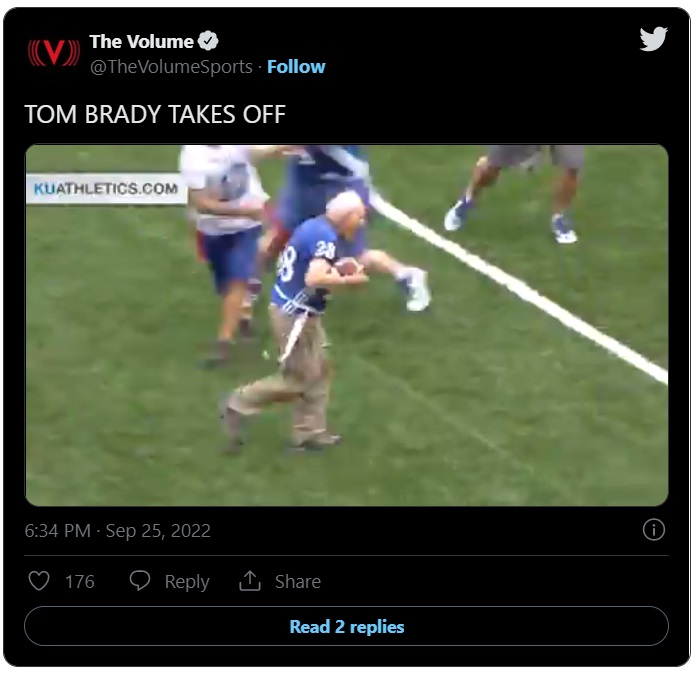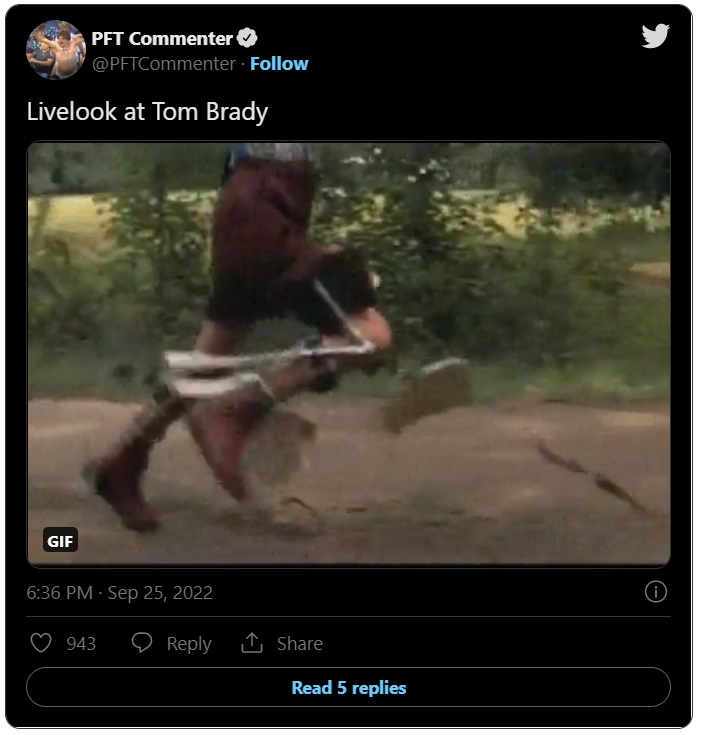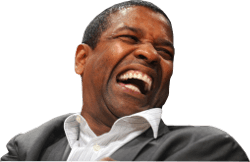 Tom Brady is still one of the best quarterbacks in the NFL despite being almost half century years old, but his running ability would probably be ranked near the bottom of the league compared to his counterparts. Still yet all jokes aside he was running fast for a person his age wearing a massive Goran Dragic like knee brace. Bucs fans should be lucky he slid before Packers were able to get a solid hit on him.