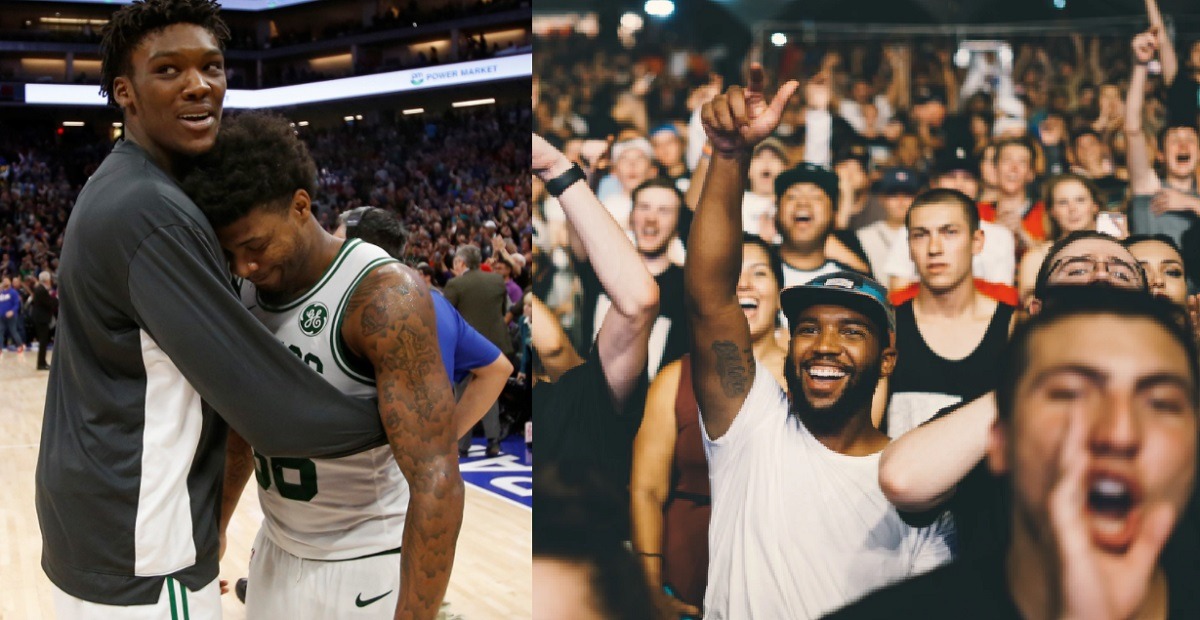 Usually when a fan meets a superstar athlete, only the fan is the one that posts about it on social media. When a fan meets a super humble athlete, the superstar posts about it on social media too. Marcus Smart became one of those super humble athletes after an interaction with a young Celtics fan he took a picture with went viral. It all started when Marcus Smart met a fan named Ethan Garber.
After Ethan Garber posted the picture he took with Marcus Smart, and caption saying "met Marcus Smart today", the Celtics legend replied by posting the same picture on his Twitter account with caption saying, "And I got to meet Ethan Garber". The exchange didn't stop there, because the young fan replied saying "that's me", then it got real deep when Marcus Smart replied saying, "Of course it is. It's all about you, not me. You are the future".
When the exchange went viral many people began saying Marcus Smart was their favorite player.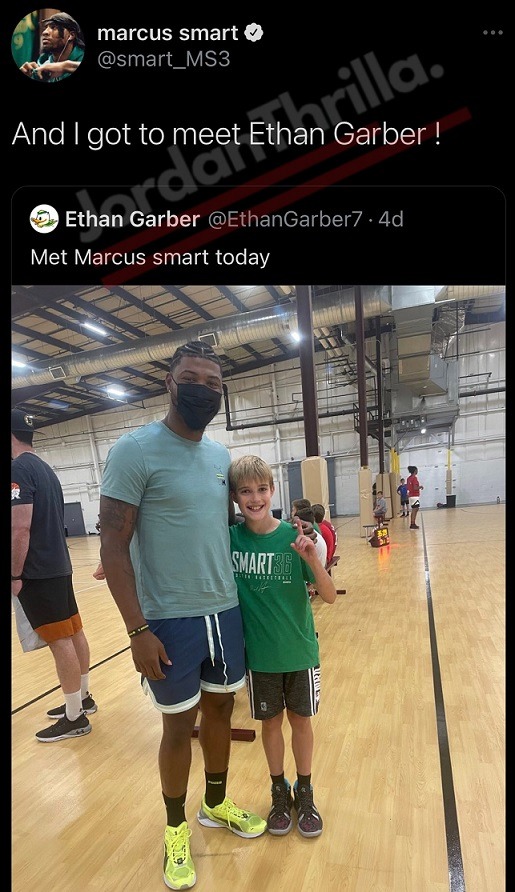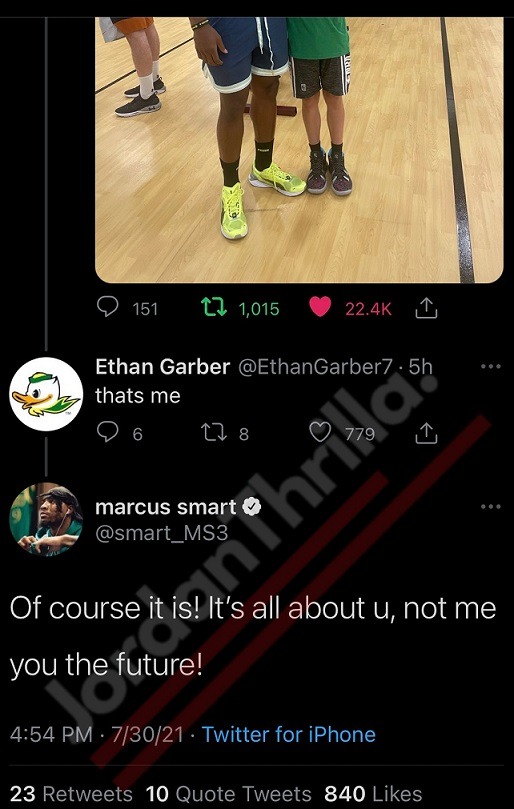 Moments like these are what make sports so special. Ethan Garber will remember this moment for the rest of his life. If he becomes a NBA player one day, he'll probably mention this moment on draft day as one of the things that inspired him to be great. This moment would make a great commercial.
Marcus Smart just won athlete of the year, and the year isn't even over yet.
Author: JordanThrilla Staff