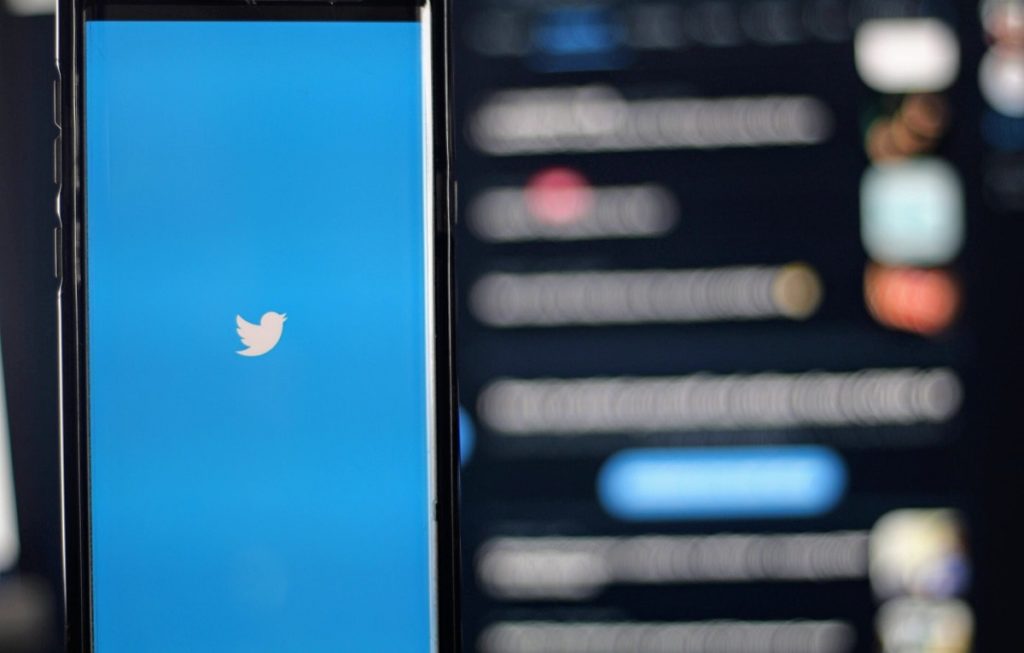 Stan Van Gundy and Kevin Durant recently had a Twitter conversation that revealed Stan Van Gundy's lack of knowledge about the phrase "spitting". It all started when Stan Van Gundy posted a tweet about how he believes the NBA is not properly training its players, leading to an increase in hamstring and groin injuries this season.
How The World Learned Stan Van Gundy Doesn't Know what the slang term "Spitting" Means
Kevin Durant then replied with the phrase "Stan Spittin". Unfortunately, Stan Van Gundy was unaware of the phrase, and thought that KD was disagreeing with him. Kevin Durant immediately tried to quell the situation by posting another reply saying "Stan I agree with you lol". It was only after the social media community stepped in, and explained that "spitting" means Kevin Durant was actually in agreement with Stan Van Gundy by stating he was speaking facts.
The phrase "spitting" has become a popular slang term among social media users, which refers to someone who is in agreement with another person. It is a variation of the phrase "spitting fire", which means someone is speaking with a great deal of confidence and authority. The phrase has been used in rap songs, and other forms of popular culture and has become a staple of the social media lexicon.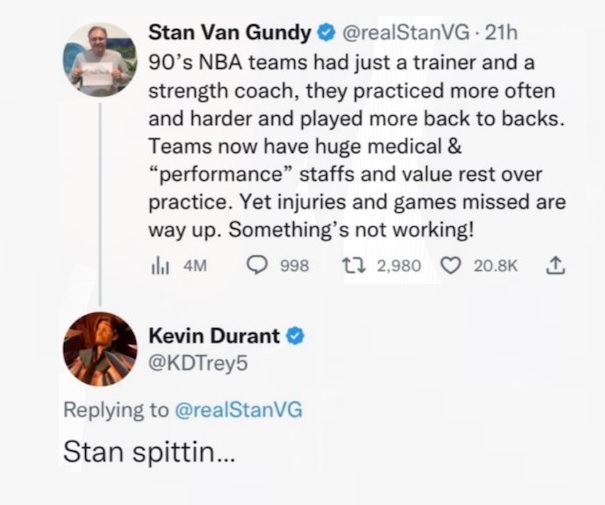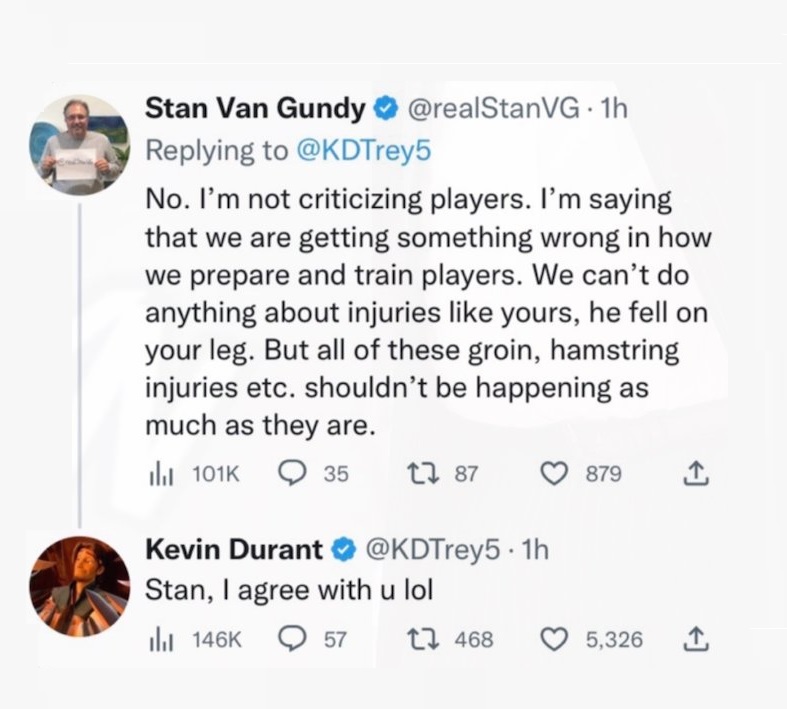 This Twitter exchange between Stan Van Gundy and Kevin Durant revealed an interesting insight into how language evolves over time, and how slang terms can be misinterpreted. It is not uncommon for slang terms to be misunderstood by people who are unfamiliar with them. It is, therefore, important for people to stay up to date with the latest trends in popular culture and language to ensure that they do not misinterpret a phrase.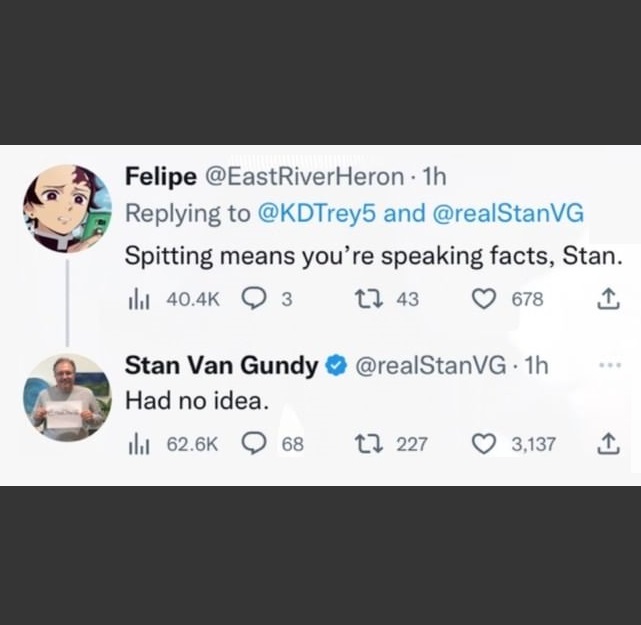 The Twitter exchange between Stan Van Gundy and Kevin Durant also highlights the importance of understanding the nuances of language. Even if someone does not understand a phrase, it is important to ask for clarification before jumping to conclusions. Doing so can help avoid awkward conversations and misunderstandings.