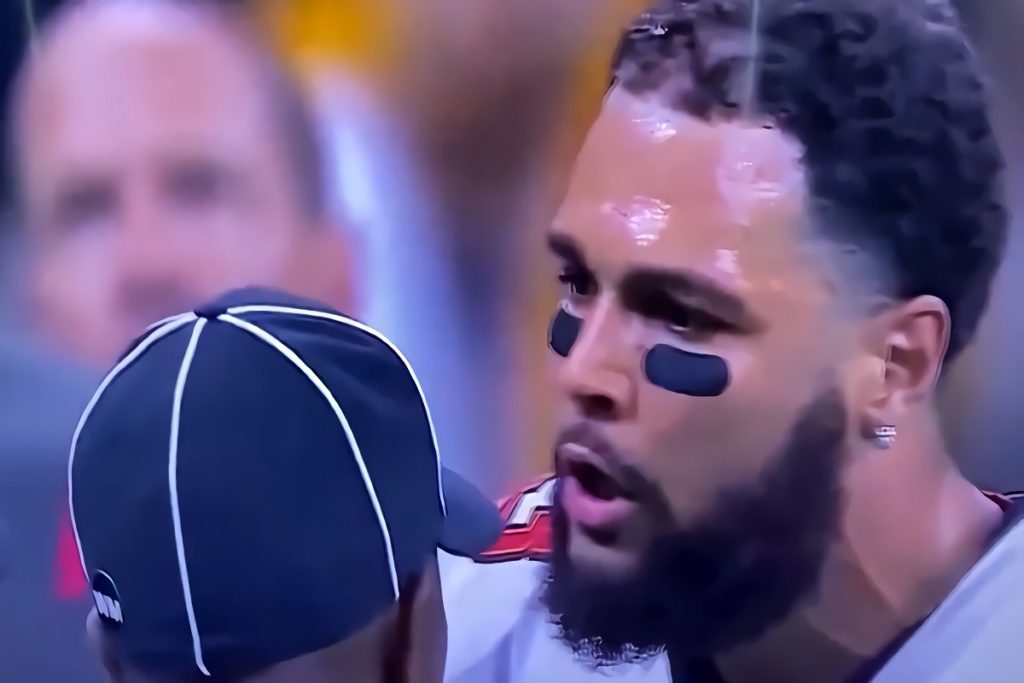 If there is one beef that goes deeper than all other in the NFL it's probably the tension between Mike Evans and Marshon Lattimore. Most football fans would probably agree that they are two NFL players that truly hate each other. When you add Tom Brady into the mix in terms of the unwritten rule you have to protect him above all else it's a recipe for chaos to happen, and not surprisingly all hell broke lose during their matchup.
After a play was over Tom Brady and Marshon Lattimore were yelling at each other seemingly ready to square off. Tom Brady was not backing down, but yet still his teammates weren't going to let him risk getting injured in a fight. With the hate of their beef flowing through his body Mike Evans charged Marshon Lattimore sending him flying to the ground. He was immediately engulfed by other Saints players, and a brawl ensued leading to them both being ejected.
Did Mike Evans Say "That's Tom Brady What You Want Me To Do" to Referee After Fighting Marshon Lattimore?
After learning he was ejected from the game Mike Evans pleaded his case with the referee, and appeared to say something that cemented how overprotected Tom Brady is on the football field. While jawing at the referee it appeared Mike Evans said, "That's Tom Brady what you want me to do" when explaining why he attacked Marshon Lattimore. As Evans explained his actions he looked at the referee as if he was crazy for ejecting him since it was the GOAT quarterback he was aiding. The moment conveyed how deeply other players in the NFL truly revere Tom Brady.
The scuffle between Mike Evans and Marshon Lattimore was probably the most exciting moment from a relatively dull game in which Saints only scored 10 points, and Jameis Winston threw three interceptions. Saints fell to 1-1, and Bucs moved up to a 2-0 start.
Perhaps the most important take away from the game is that Mike Evans is willing to do anything for Tom Brady on the football field, and he probably feels there should no consequences for his actions in those situations. The Tom Brady effect is other worldly.