Shannon Sharpe, the NFL Hall of Famer and co-host of Skip and Shannon: Undisputed, has recently revealed his surprising crush on adult film star Miss B Nasty. The confession came during his new show, Nightcap with Unc and Ocho, where he and former NFL star Chad "Ochocinco" Johnson discuss the latest headlines and hot topics in sports and entertainment.
Why Did Shannon Sharpe Choose Miss B Nasty Over Yvonne Orji?
In one of the episodes, Johnson suggested that Sharpe should date Yvonne Orji, the actress and comedian best known for her role as Molly in HBO's Insecure. Johnson said that Orji was a "god fearing woman" who would be Sharpe's type. However, Sharpe disagreed and said that he wanted a "sinner" like Miss B Nasty instead.
Miss B Nasty, whose real name is Brianna Francisco, is a popular adult film performer and social media influencer. She has over 1.2 million followers on Twitter and over 3.4 million followers on Instagram, where she posts provocative content for her fans. She is also known for her signature tongue tricks and her adventurous personality. Shannon Sharpe shot his shot at Miss B Nasty, and it appears he caught her completely off guard.
Why Adult Film Star Miss B Nasty's Reaction to Shannon Sharpe Revealing He Wants to Hook Up With Her is Going Viral
When Miss B Nasty caught wind of her name being connected with Shannon Sharpe aka Unc, she posted a hilarious video on social media where she showed the sequence of emotions she went through while watching the podcast clip. In the footage she doesn't say anything, rather she let her facial expression speak for her. It appears Miss B Nasty is stunned that Shannon Sharpe chose her over Yvonne Orji, and she might be hinting that the feeling is mutual.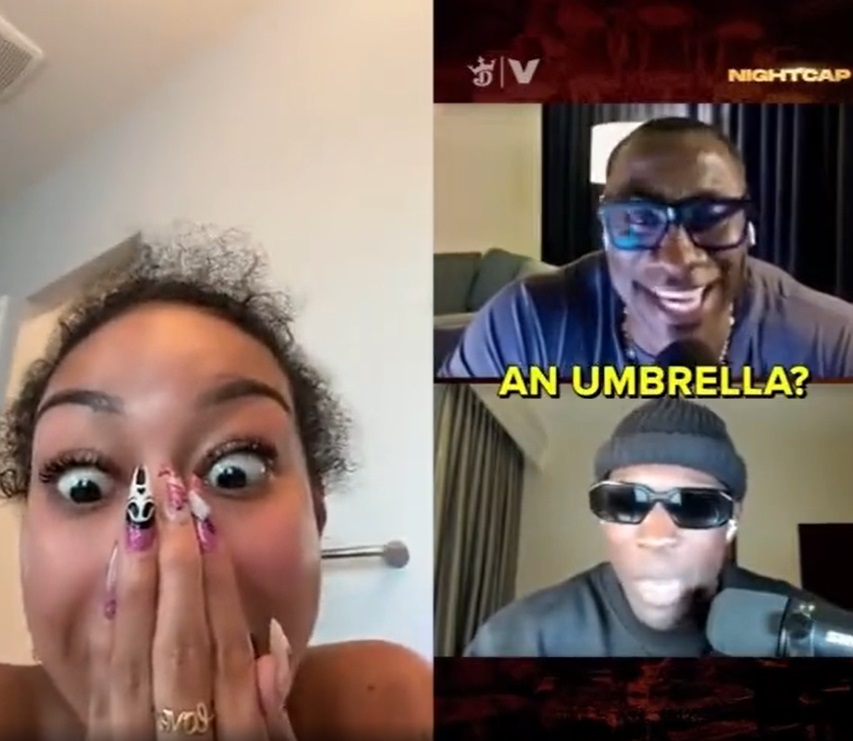 One of the best qualities Shannon Sharpe has is that he keeps it real with the audience. This seems like one of those keep it real moments, where Sharpe wasn't afraid to let the world know what type of woman he needs at this point in his life.
Could Miss B Nasty and Shannon Sharpe be the most unexpected power couple of 2023? If that happens hopefully they don't end up like Zion Williamson and Moriah Mills.