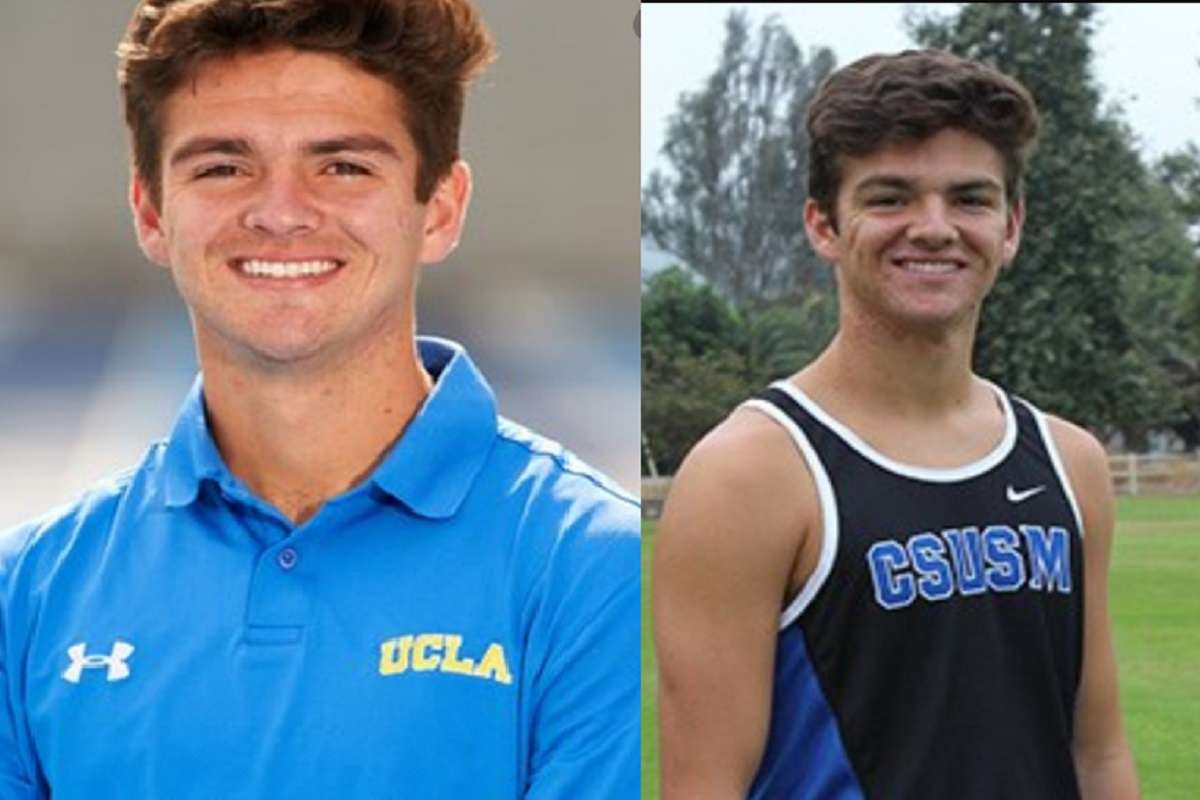 Banned UCLA Track Runner Chris Weiland used racial slurs after his girlfriend cheated on him with a black guy. Chris Weiland being racist came to light when a phone call leaked where he was complaining about a woman he was in love with. According to the leaked phone call Chris Weiland's girlfriend kissed a black guy at a party, which brought out the racist inside him. Chris Weiland used the N-word with a hard "er" on it multiple times.
During the heinous phone call the Ex-UCLA star track runner said, "She's going to be with stupid n*****, who's going to be in community college all his life. Chris Weiland also used homophobic slurs saying "f****t" many times in the audio.
Chris Weiland has been banned from UCLA's Cross Country team.
Press the unmute button on the bottom right of the videos below if you hear no sound.
It gets worse too, because people also found older texts where Chris Weiland says the N-word after another one of his girlfriends left him for a black guy.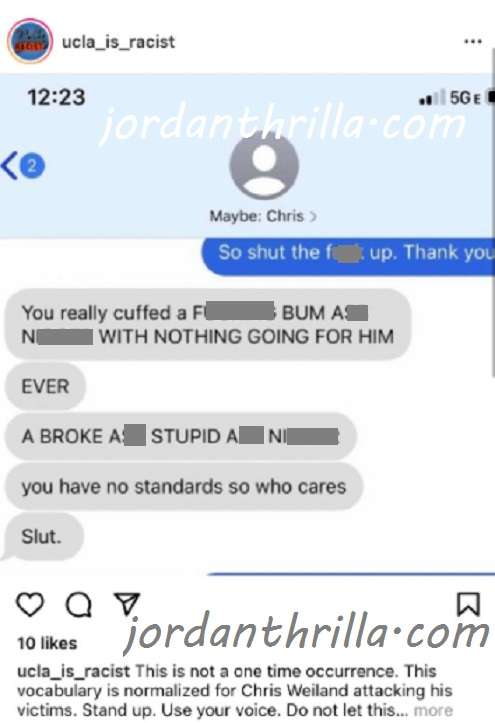 It's super ironic that a Black guy smashing Chris Weiland's girlfriend made him expose himself as a full blown racist. After he said black people don't have anything going for themselves everything he had going for himself got destroyed by his own doing. Plus he lost multiple girlfriends to the black men he thought lesser of. That's real life karma for you.
This situation makes you wonder how many other hidden racists are walking around UCLA's campus.
Author: JordanThrilla