In the sports world there is no cougar more well known than Larsa Pippen. The roster of athletes and celebrities she has dated that are around half her age is enough to form a starting 5. Now she's back it again after news broke that she is dating Michael Jordan's son Marcus. Now people are wondering how far back she started targeting him.
Was Larsa Pippen Grooming Michael Jordan's Son Marcus? Social Media Reacts to Larsa Pippen Dating a Man She Used to Babysit Allegedly
Larsa Pippen has been around Marcus Jordan since he was a kid, considering she was married to Scottie Pippen during his tenure with the Bulls. In fact rumor has it that Larsa Pippen was baby sitting Marcus Jordan. The allegation of their new romance was strengthened after photos leaked showing them cuddled up on a beach somewhere during a vacation. Pippen was in a bikini showing off her goods.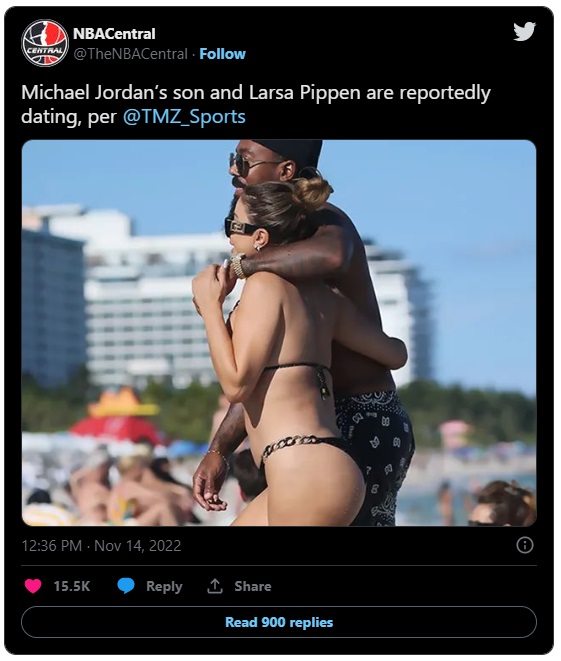 At 48 years old there is a 17 year age difference between Larsa and Marcus, which is less than the 23 year age difference in her previous relationship with Malik Beasley. Considering that she knew him as a kid, many people are wondering if Larsa Pippen groomed Marcus Jordan before they began dating. It's tough for most people to imagine how a woman would be comfortable being intimate with someone she used to babysit allegedly. Take a look at how social media is roasting Larsa Pippen for dating Marcus.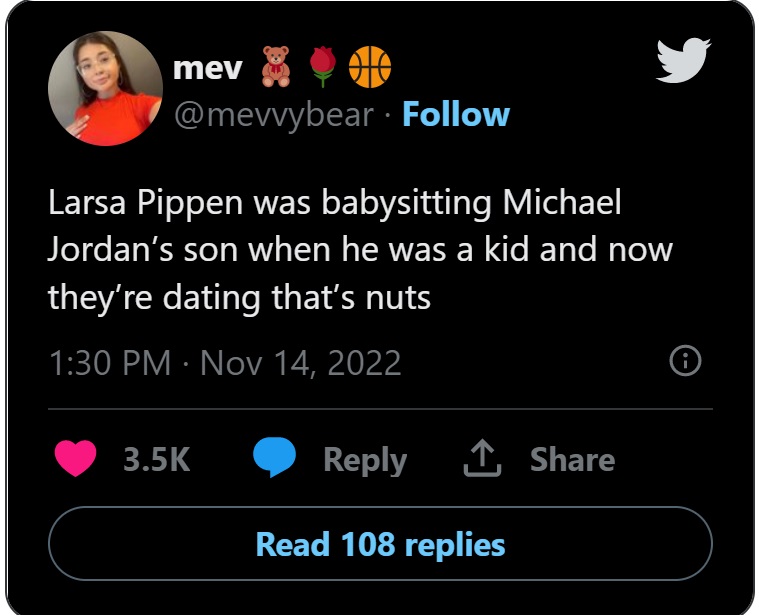 Some people went as far as insinuating that Larsa Pippen is a pedophile for dating a person she was babysitting allegedly.