With Nets' season coming to an abrupt end after a first round sweep naturally the media has been very critical of Kyrie Irving. One of the main voices that has disparaged Kyrie Irving's name this season is Stephen A Smith. He dragged Kyrie's name through the mud for making a personal decision not to get vaccinated, he dragged his name through the mud when Nets allowed him to be a part time player, and he also dragged his name through the mud after Nets lost to the Celtics. Naturally the outspoken Kyrie fired back with a message to all the media, but Stephen A Smith took it personally.
Details on Why Kyrie Irving Said Media is Racist and Degrades Black Athletes
Kyrie Irving went on a lengthy rant today discussing how he believes the media is racist and purposely targets black athletes. Kyrie Irving feels the media degrades black athletes while making billions off the profit that comes from created controversy. During his rant he brought back out his vernacular of describing media members as "puppets", and their bosses as "puppet masters". Take a dive into what he said.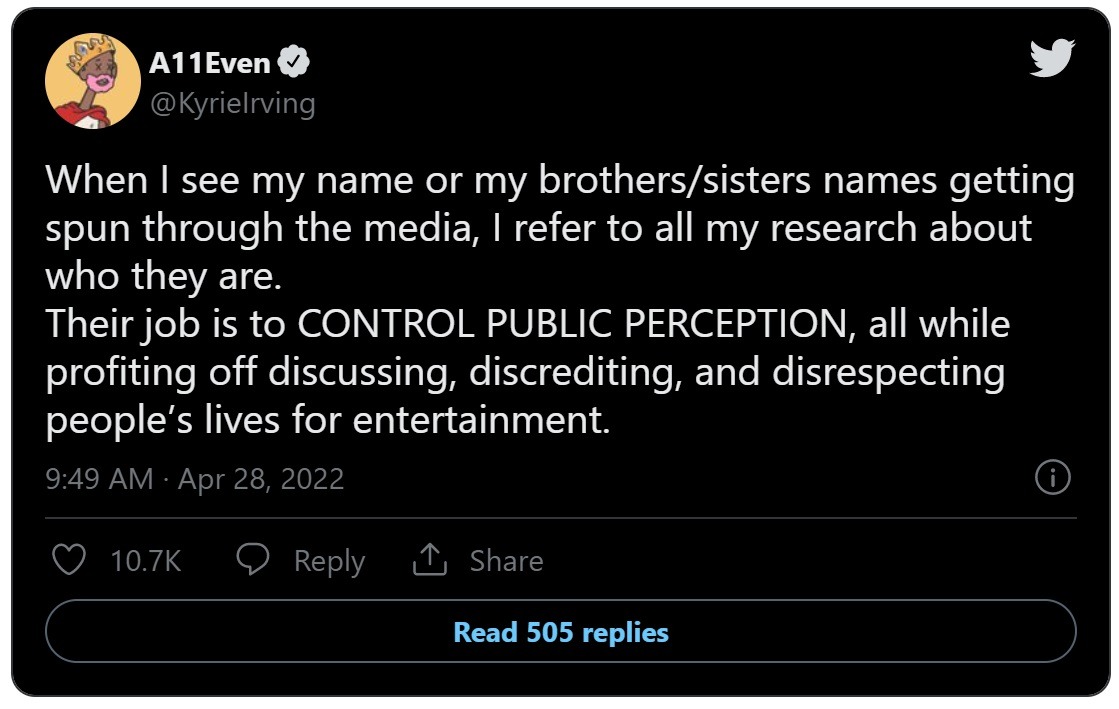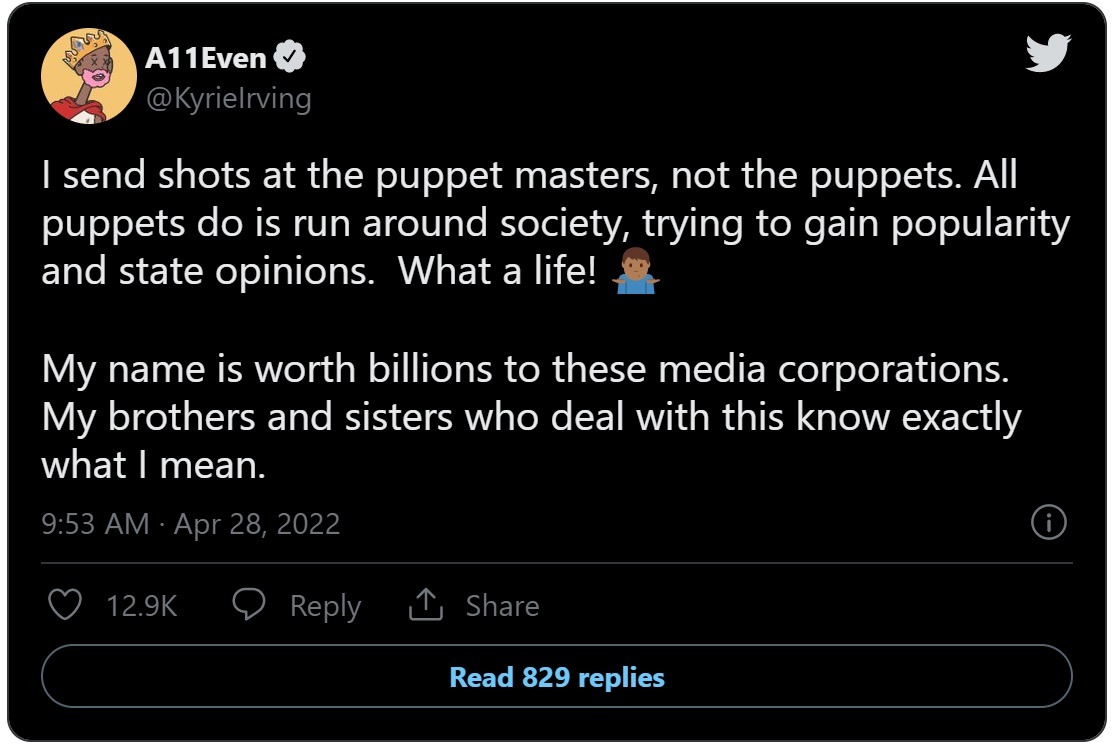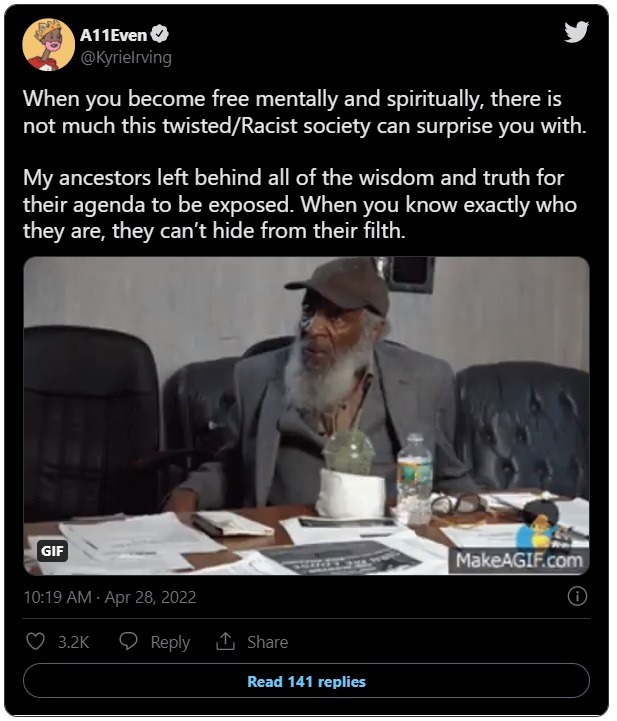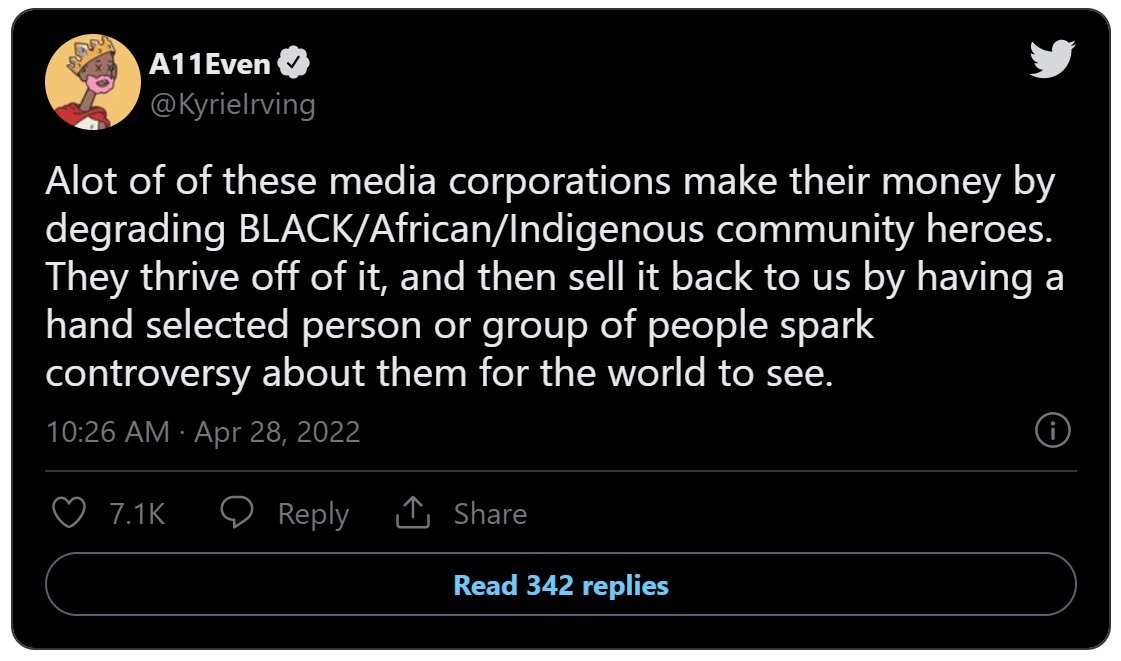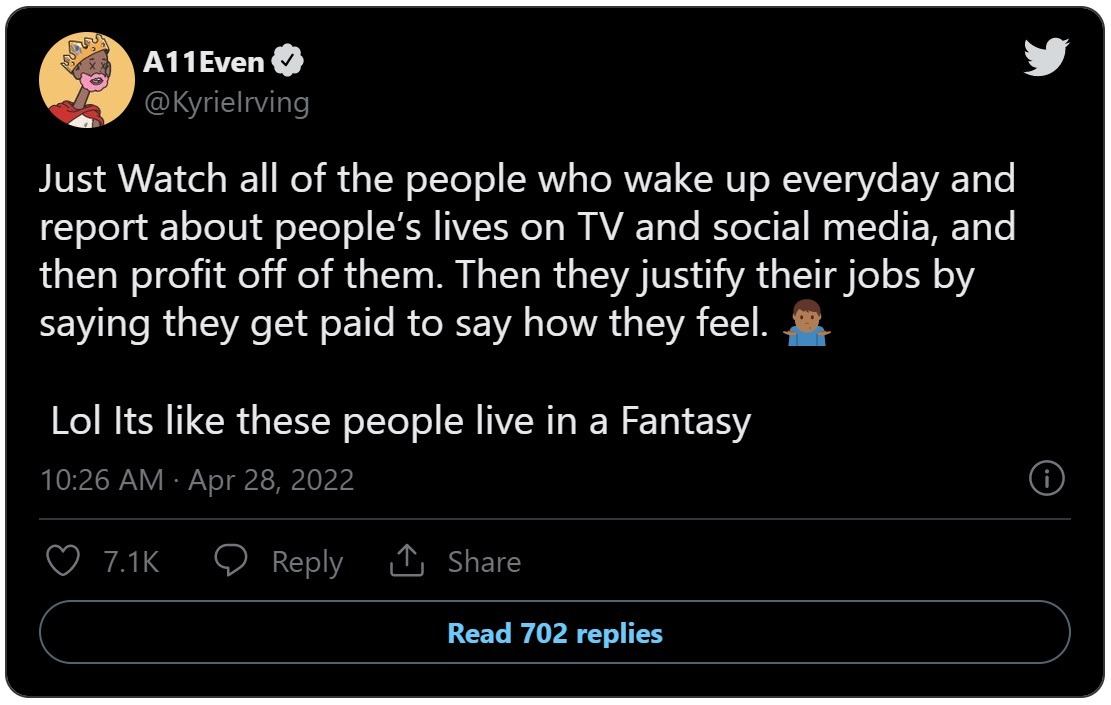 Stephen A Smith Responds to Kyrie Irving Rant About Racist Media Degrading Black Athletes
Stephen A Smith seems to love disparaging Kyrie Irving probably because he knows it brings First Take good ratings. Ironically Stephen A Smith responded to Kyrie Irving calling the media racist by saying we should tune into his show tomorrow to see how he is going to attack Kyrie Irving again. That's ironic, because it actually proves Kyrie Irving right in some ways.
Kyrie Irving makes some very important points, because in his case when media personalities attack him the way Stephen A Smith does it goes beyond basketball. Actually if look through his history Stephen A Smith seems to disparage any black athlete that has an outspoken and unique personality like Kyrie. He seems to never have that same energy for white athletes. The funny thing about this is how different Stephen A Smith and Kyrie Irving are when it comes to staying true to their personal beliefs.
Stephen A Smith admitted he got vaccinated to make sure his ESPN paychecks keep coming in. On the flipside Kyrie didn't get vaccinated, because money isn't more important to him than his personal beliefs. From the outside looking it seems that Kyrie Irving is much more honorable human being that Stephen A Smith.