Kevin Durant's and Joel Embiid's recent social media clash has sparked a heated debate among NBA and Wrestling fans. After Embiid scored an and-1 basket against the Nets, he celebrated with the iconic "Degeneration X" 'Suck it' gesture of WWE fame. Kevin Durant took exception to this, and called it a "trash celebration" in a viral tweet.
How Wrestling Fans Reacted to Kevin Durant's Critique to Joel Embiid's 'Degeneration X' "Suck It" Gesture Celebration
KD's reaction drew the attention of wrestling fans, many of whom are angry at Durant for what they seemed to feel was him belittling the legendary faction. Wrestling fans took to social media to express their feelings, with some accusing Durant of showing a lack of knowledge and respect for the legacy of Degeneration X. Wrestling fans argued that it was disrespectful to belittle Embiid's gesture, and that Durant should be more understanding of how important this gesture is to wrestling fans.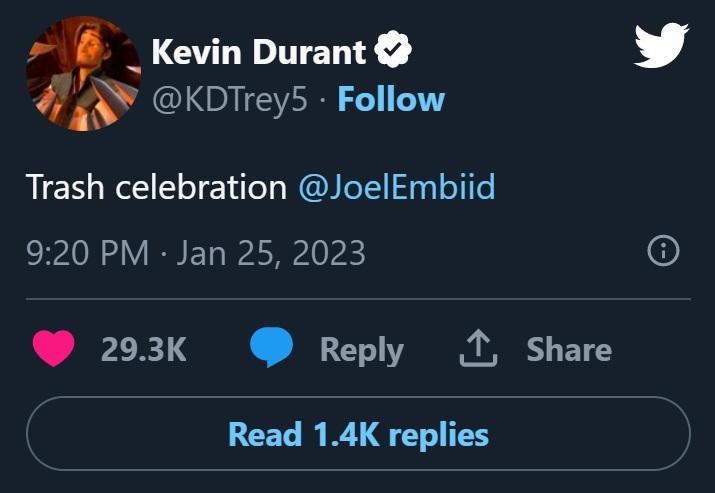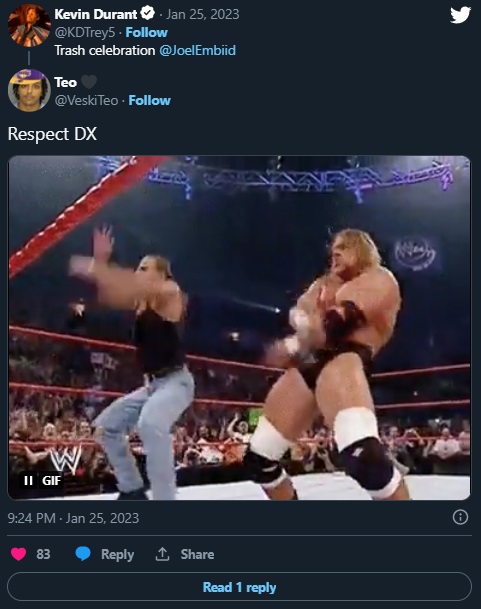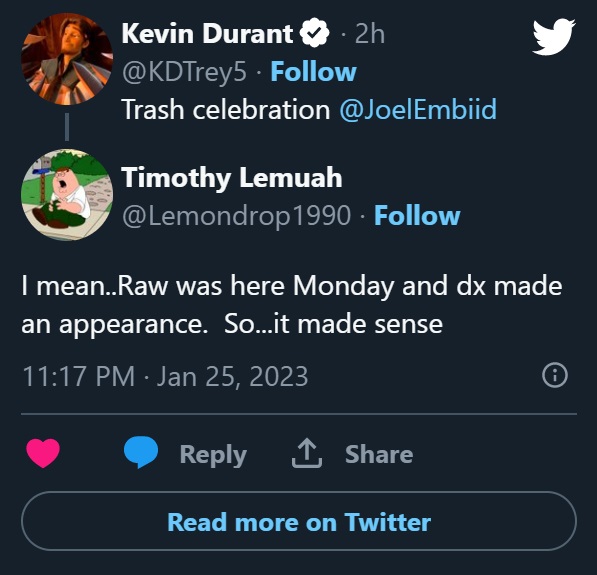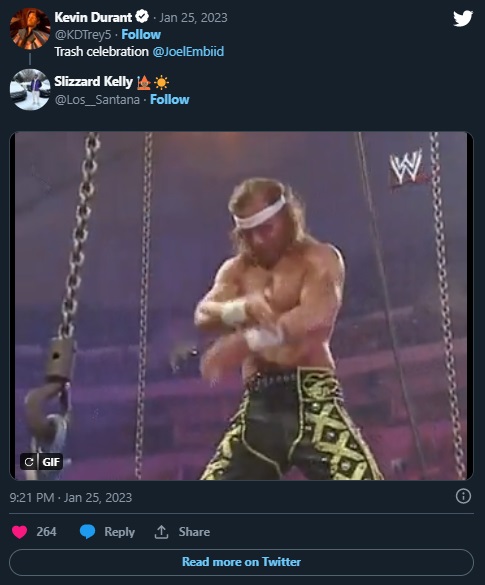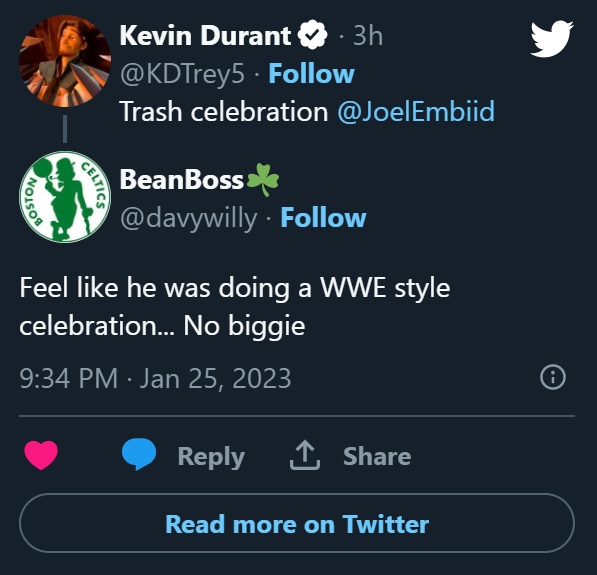 Brief History of How Degeneration X Became Part of Wrestling History
Degeneration X is one of the most iconic stables in the history of WWE. It was founded by Shawn Michaels and Triple H in 1997, and since then it has become a symbol of rebellious attitude and daring style. The group has been involved in some of the most memorable feuds in the history of wrestling, and its members are considered to be among the most influential in the industry. Their "suck it" gesture is still known as one of the famous in the world.
The gesture is used by many wrestling fans as a sign of respect for the group. It is a powerful symbol that has been immortalized by its use in pop culture. For many wrestling fans, Joel Embiid's gesture was a proud moment. To them, it was a sign of respect for the legacy of Degeneration X.