The sports world was stunned yesterday when Anthony Davis, star forward for the Los Angeles Lakers, sprained his ankle after attempting a half court shot against the San Antonio Spurs. The injury almost put an abrupt end to what had been a promising first game back for Davis after recovering from a foot injury that had sidelined him for an extended period of time.
The injury had fans, analysts, and former players alike questioning how such an injury could have occurred. It's extremely rare to see a player get injured taking those kind of shots. Davis has ironically been known for being injury-prone throughout his career. This has led to a running joke among some NBA fans that Davis seems to always find a way of being injured in one way or another.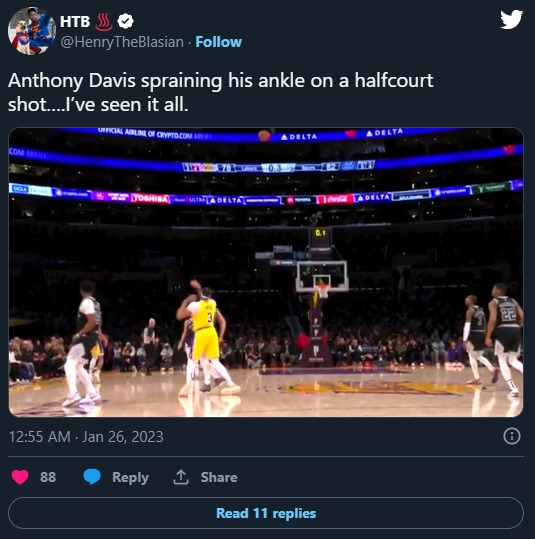 Davis is a key piece of the Lakers' puzzle, and any potential absence could be incredibly costly. His floor-spacing, interior defense, and ability to create plays for others would be sorely missed. The Lakers have struggled to find consistency without his presence. The good news is he did stay in the game, and made all three free throws.