Did Ben Wallace smash a white woman named Jennifer in High School? A random white woman who goes by PTA Jennifer exposed Ben Wallace after his induction in the hall of fame.
In a series of viral posts on twitter the white woman named Jennifer posted a message saying "Ben Wallace and myself had fun back in high school". She even claimed he took her to senior prom. She ended her exposure post congratulating him on entering the Hall of Fame.
Social media is shocked, because they feel the woman is very unattractive, but beauty is in the eye of the beholder right?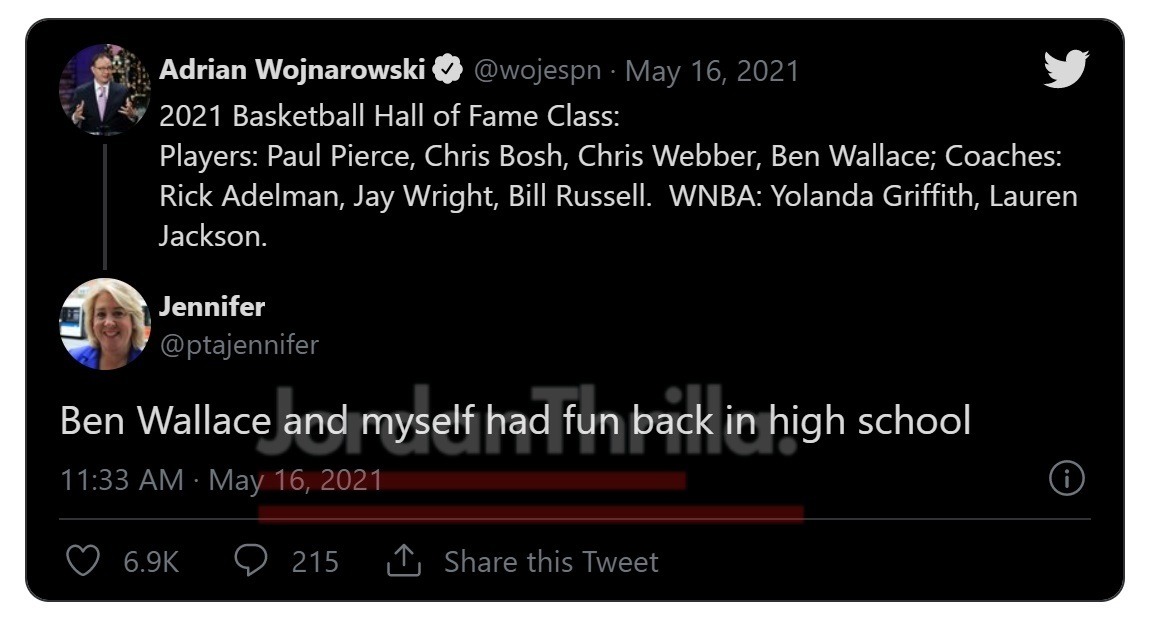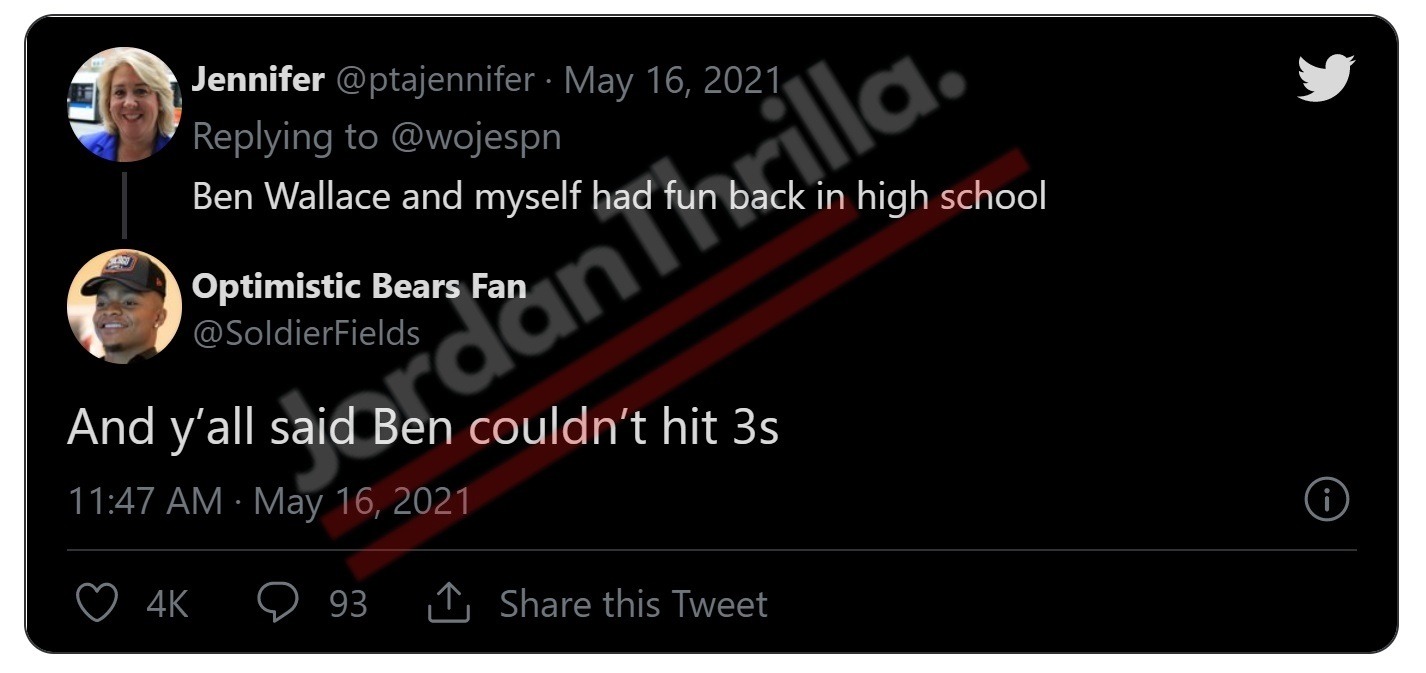 This woman claims she was surprised by the attention her post got, but it seems like she posted it looking for attention. Ben Wallace is 46, and some people feel this woman could possibly be much older. However, since they were high school together she would presumably be around same age as him, which makes some people believe she could be lying.
Ben Wallace hasn't responded to the woman's claims yet, and he probably never will. Considering that Ben Wallace has been married to his wife Chanda Wallace since 2001, he's probably just hoping this blows over. It's likely his wife is at home reading through twitter giving him the side eye right now.
Author: JordanThrilla Staff