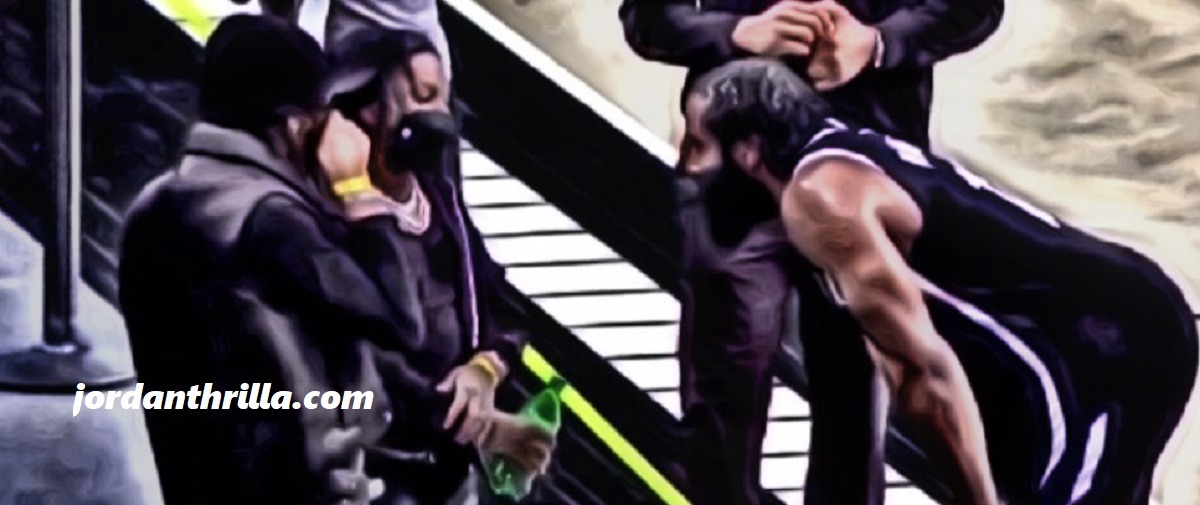 Lil Baby and 42 Dugg showing up to Nets vs Timberwolves was a big moment, but it ended with another roast session. This time James Harden disrespected 42 Dugg's short height after dapping up Lil Baby. It seems his height challenged 4PF artist just can't catch a break these days.
How Did James Harden Disrespect 42 Dugg
In the viral footage James Harden stoops down to talk to 42 Dugg like a small child. Remember 42 Dugg is only 5'1″, so he's basically the size of a toddler.
James Harden made it a point to make sure his short stature was highlighted, which led to another 42 Dugg roast session on social media.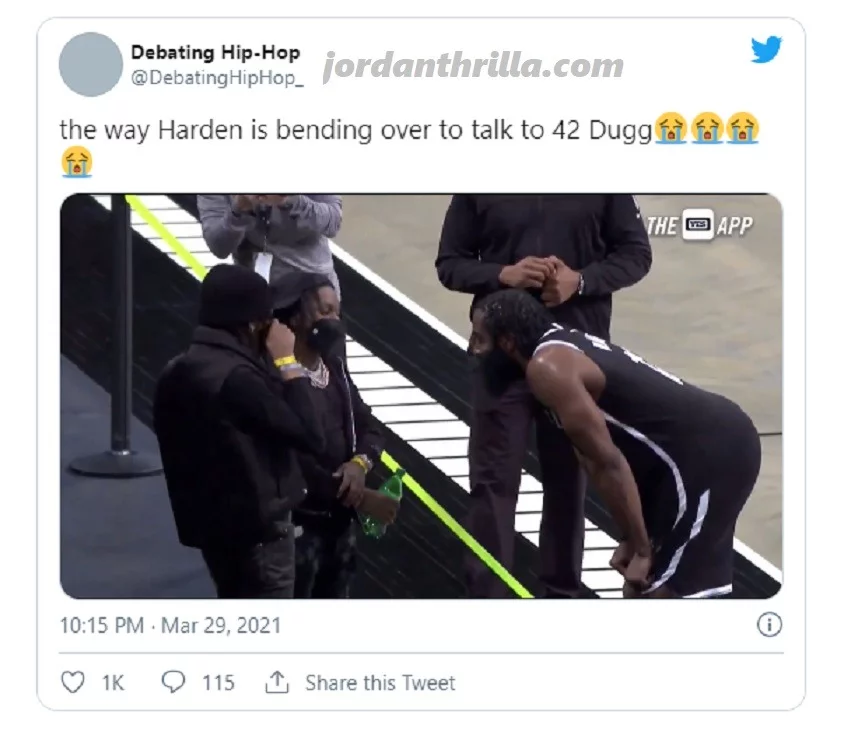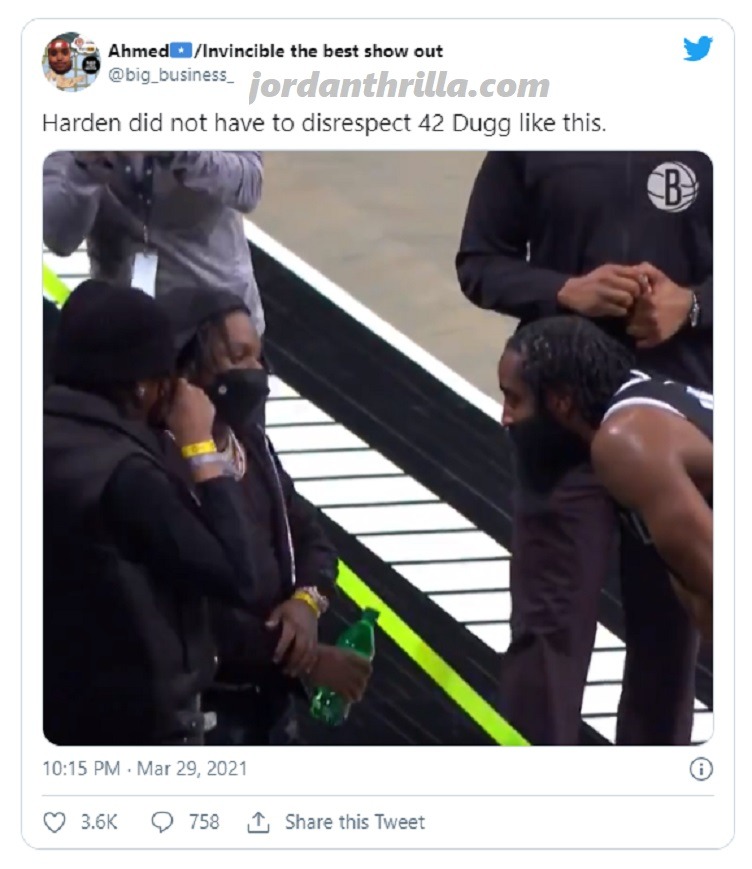 The last time 42 Dugg went viral it was due to a 16 year old girl knocking him out. The time he went viral before that was due to him admitting giving top on a song.
As you can see 42 Dugg and social media just don't mix. He is forever getting clowned.
Author: JordanThrilla Staff