Lonzo Ball's rise and fall in the NBA had been a rollercoaster ride of emotions for fans and players alike. Today the Chicago Bulls announced that Ball will not return this season as he continues to "experience performance-limiting discomfort during participation in high-level basketball-related activities", according to ESPN. This news, coupled with the reality of Ball's lingering knee issues, brings to light a career filled with what could have been.
It all started with a simple meniscus tear, which Ball had surgery to fix and was expected to return to the court soon after. However, his recovery was much slower than expected and he was unable to play most of last season. After multiple surgeries, his knee still hadn't healed properly and Ball's NBA career was in danger.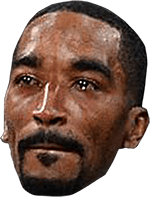 Is Lonzo Ball the Next Brandon Roy?
The comparisons between Lonzo Ball and Brandon Roy are inevitable, but heartbreaking. Both men were young stars with potential to become future NBA All-Stars, but their careers were cut short due to knee issues. Roy's NBA career ended prematurely in 2011 due to chronic knee issues, and with Ball's return to the court looking doubtful, it appears history is repeating itself.
The injuries that have plagued Ball's career are a harsh reminder for other athletes and fans alike of the fragility of professional sports careers. As an athlete, it's important to take preventive measures to ensure proper injury recovery, such as working with a physical therapist or sports medicine specialist. With proper treatment and a commitment to rehabilitation, athletes can help reduce the risk of re-injury and prolong their professional careers.
Whether or not Lonzo Ball will ever return to the court remains to be seen. Regardless, the legacies of both Roy and Ball serve as a reminder that professional sports can be unpredictable, and athletes should remain mindful of their bodies and the risks associated with playing at a professional level.
The bright side here is that Lonzo has the heart of a Big Baller Brand champion, so if there is anyone who can beat the odds it's him. It's so sad he's out for the remainder of the 2023 NBA season, but hopefully he comes back stronger next year.