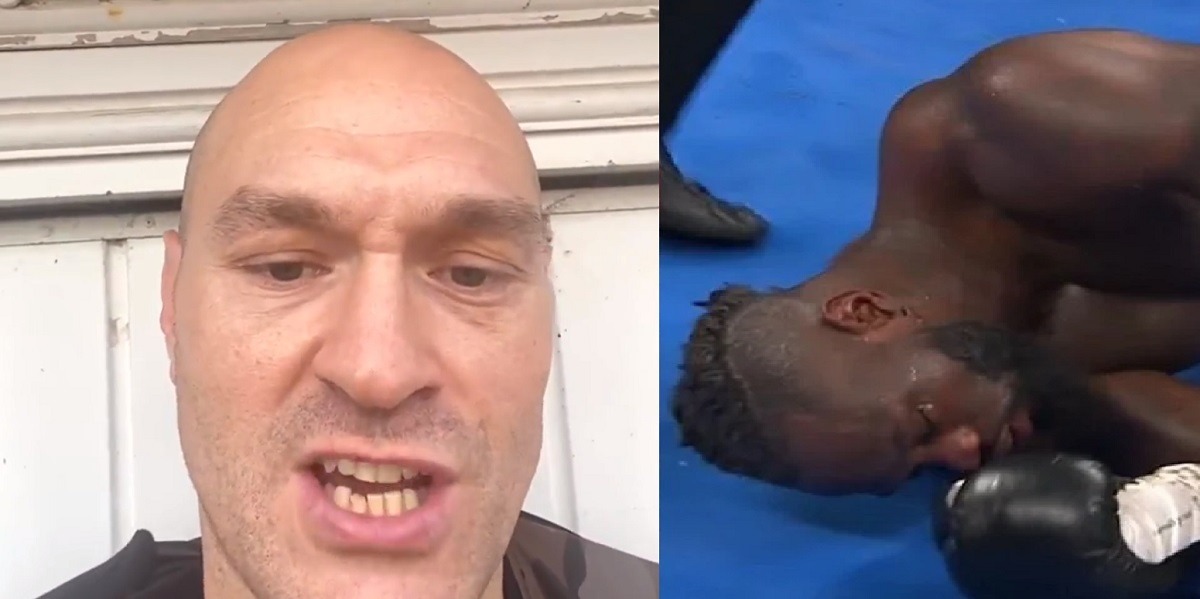 Many people think of Deontay Wilder as a young man in the boxing ring. Truth be told he is actually pushing forty years old, which makes what he does in the ring that much more incredible considering he's in the heavyweight division. His age is being talked about, because today is Deontay Wilder's 36th birthday. He got a message from someone unexpected too.
Tyson Fury Sends Deontay Wilder a Birthday Message in Viral Video
The man who most people thought was Deontay Wilder's biggest enemy now sees him as a friend. In a viral video Tyson Fury sent a birthday message to Deontay Wilder on his 36th birthday, wishing him the best for him and his family. Surprisingly Tyson Fury called Deontay Wilder a pal, and thanked him for their great Trilogy matches.
Just a few days ago Tyson Fury and Deontay Wilder were splattering each other brains in the ring with no remorse. How the tides have turned with it now being nothing but brotherly love between them.
Some people feel Tyson Fury is going out of his way to be peaceful with Deontay Wilder to make sure he doesn't have to fight him again in the ring. You'll notice he keeps saying "thank you for the Trilogy", which could indicate he wants no parts of a 4th fight. It also makes it tougher to Deontay Wilder to talk any trash, in hopes of creating animosity for another match.
Happy birthday Deontay Wilder, one of the greatest boxing heavyweights ever. His only losses came against Tyson Fury, which is incredible considering he fought people like Victor Ortiz multiple times.
Author: JordanThrilla Staff