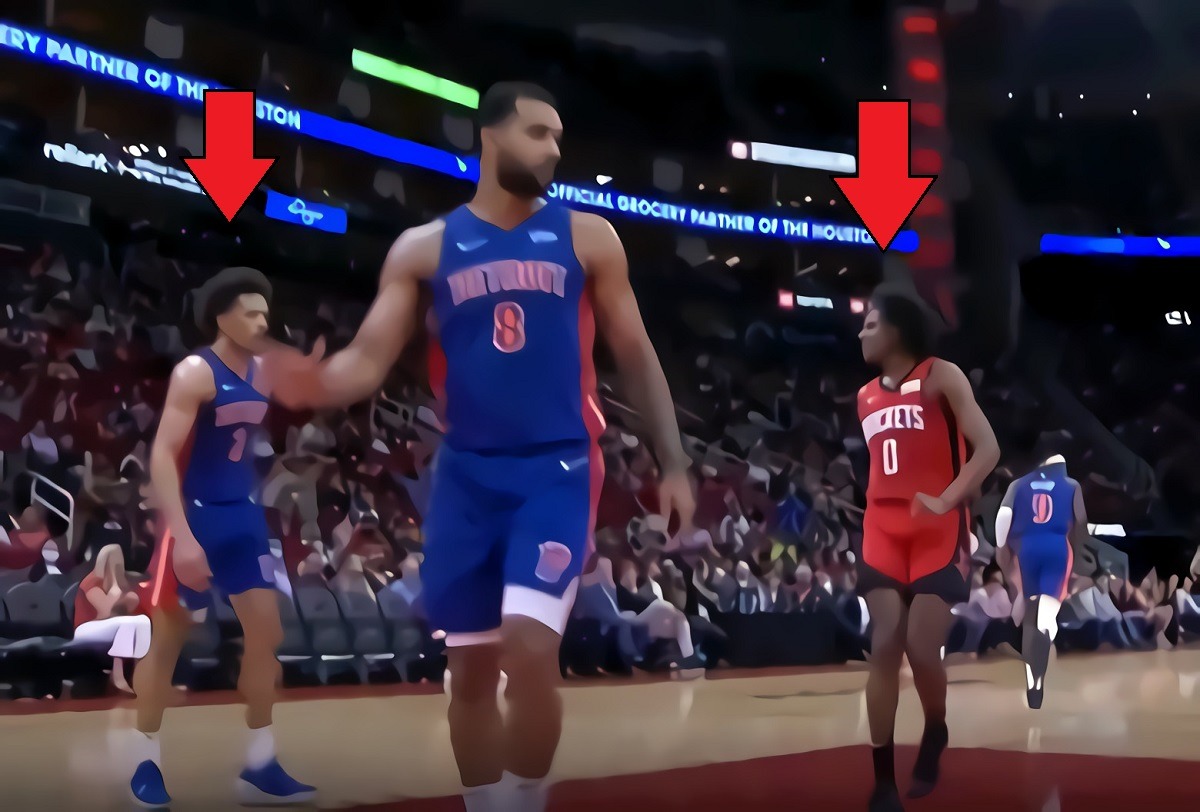 Today was the battle the basketball world has been waiting for. The number 1 and 2 draft picks finally faced off against each other in an NBA game. To the delight of fans everywhere it more than live up to the hype of the excitement surrounding it.
The Moment Jalen Green Dunks on Cade Cunningham then Trash Talks Him
The most exciting moment of the heated battle between these two rookies, was a moment where Jalen Green dunked on Cade Cunningham after blowing by him on the baseline. It's not clear what he said, but Jalen Green was yelling at Cade Cunningham while flexing his muscles after the ferocious play. It seemed clear that Jalen Green is really going to take being drafted behind Cade Cunningham very personally.
Did Cade Cunningham Diss Jalen Green? Cade Cunningham Reacts to Jalen Green Talking Trash to Him After Dunking on Him
As you can see in the footage above, during the exchange Cade Cunningham seem completely unbothered by Jalen Green's aggression after the play. Near the end of the incident you could see Cade Cunningham laughing at Jalen Green with a sly smile. In his postgame interview it became clear why he was so calm through it all.
According to The Athletic's Detroit Piston Beat Writer James Edwards III, Cade Cunningham responded to Jalen Green's trash talk saying he was showing out for the cameras. In his statement he said,
"Nothing I heard tonight held any real weight. It was all for the cameras, I thought".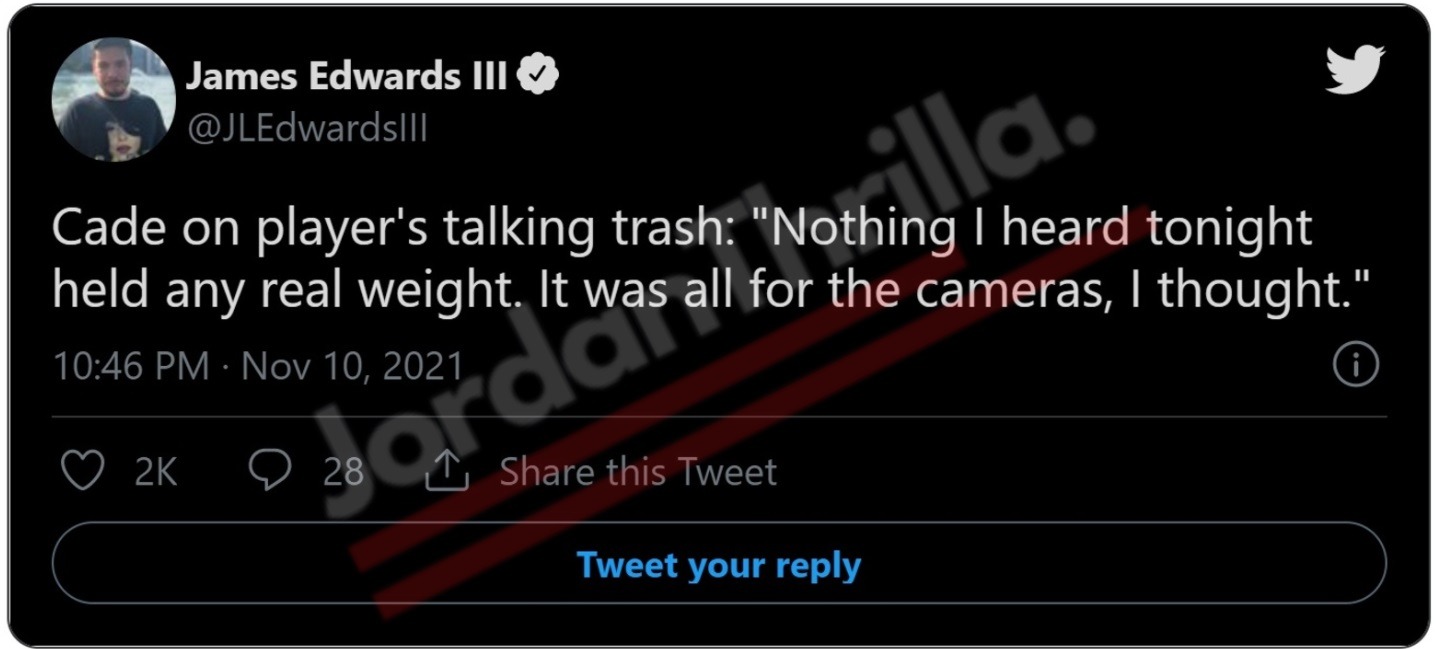 The picture below supports his statement. This was moments after refs gave Jalen Green the technical foul for taunting Cade Cunningham.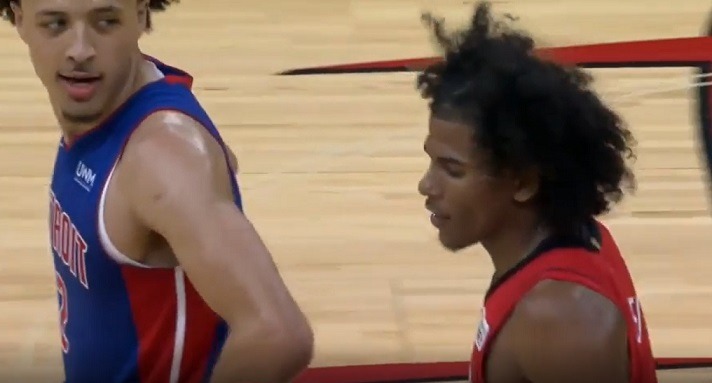 It seems like Cade Cunningham is calling Jalen Green a fake tough guy, but that could be misconstruing his statement.
On the game both players put up some decent stat lines, albeit a bit inefficient. Cade Cunningham had 20 points on 44% shooting, while Jalen Green at 23 point on 40% shooting, going 3-11 from three point land.
This is going to be a great rivalry for years to come. Cade Cunningham won this round because Pistons got the win 112-104.
Author: JordanThrilla Staff