Ja Morant is one of the most exciting young players in the NBA. The 22-year-old point guard for the Memphis Grizzlies has dazzled fans with his explosive athleticism, fearless drives, and clutch performances. He was named the Rookie of the Year in 2020 and made his first All-Star appearance this season. However, recently, Morant has been making headlines for a different reason. On Saturday night, he posted a video on his Instagram live that showed him holding what appeared to be a gun at a strip club. The video quickly went viral and sparked outrage among fans, media, and NBA officials.
'Ja Warrant' Memes Trend After Colorado Police Investigation Announcement
The Grizzlies announced on Sunday that they had suspended Morant for at least two games while they conduct an investigation into the incident. The NBA also said that it was looking into the matter and could impose additional penalties on Morant. Things took an even worse turn when Colorado police announced they have began investigating the video, which some people believe could lead to an arrest warrant being issued for Morant. In wake of the breaking news "Ja Warrant" memes started to trend on social media clowning him for putting himself in such a terrible situation for virtually no reason.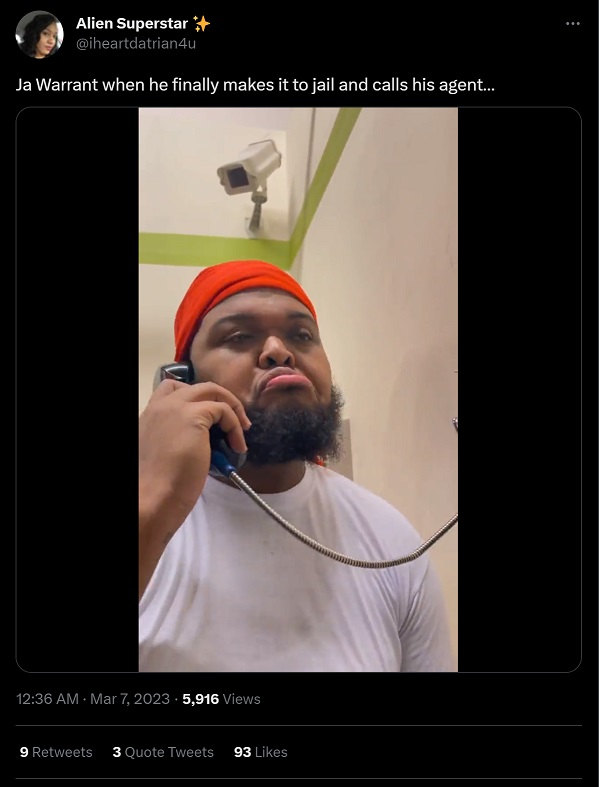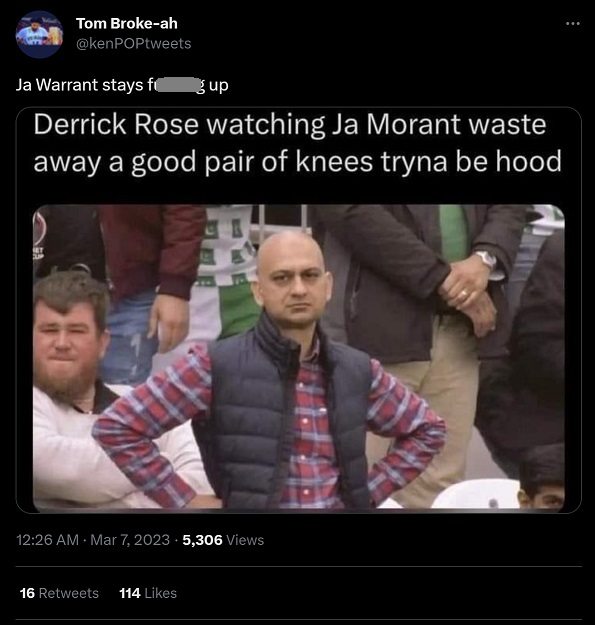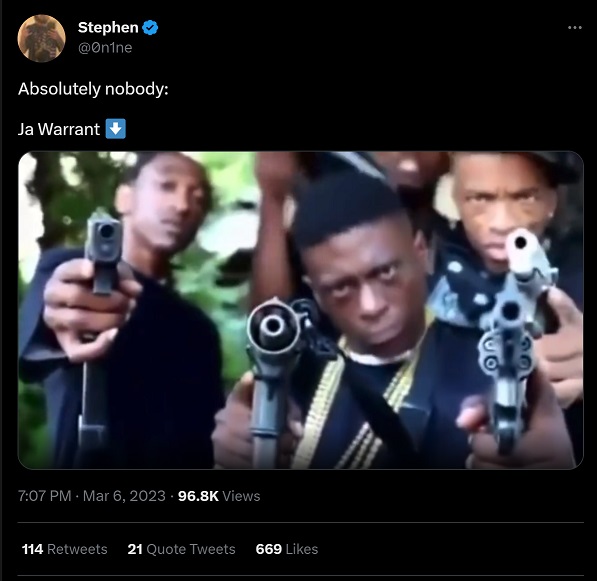 This all started after Ja Morant took flexing for the Instagram a bit too far.
Is Ja Morant Getting Arrested? Details About Gun Possession Laws in Colorado
Colorado is a state that respects the right of its residents to own and possess firearms for lawful purposes. However, there are also some restrictions and regulations that apply to gun ownership and possession in Colorado. According to the Department of Public Safety, Colorado law prohibits certain people from possessing firearms, such as felons, domestic violence offenders, drug addicts, mentally ill persons, and those subject to restraining orders. Colorado law also requires background checks for all firearm transfers, except for those between immediate family members.
Additionally, Colorado law bans large-capacity magazines that hold more than 15 rounds of ammunition. To carry a concealed handgun in Colorado, a person must obtain a permit from the county sheriff by meeting certain criteria, such as being at least 21 years old, being a legal resident of Colorado, and not being prohibited from possessing a firearm under state or federal law. However, Colorado law allows a person to carry a firearm openly in most places, except for some restricted areas such as schools, courthouses, and public buildings. Furthermore, Colorado law allows a person to carry a firearm in a vehicle or in a dwelling for lawful protection of oneself or another's person or property.
Judging by the laws they have in place it doesn't seem like he actually broke any laws if he owned the gun seen in the video legally. The only legal issue that could arise is if the Strip club would be considered a public building. Ja Morant getting arrested after signing a $200 Million contract extension would be the ultimate hustling backwards moment in NBA history, but right now from the outside looking in it seems Colorado gun laws are working in his favor, and he may have been aware of that before getting on IG live that fateful night.