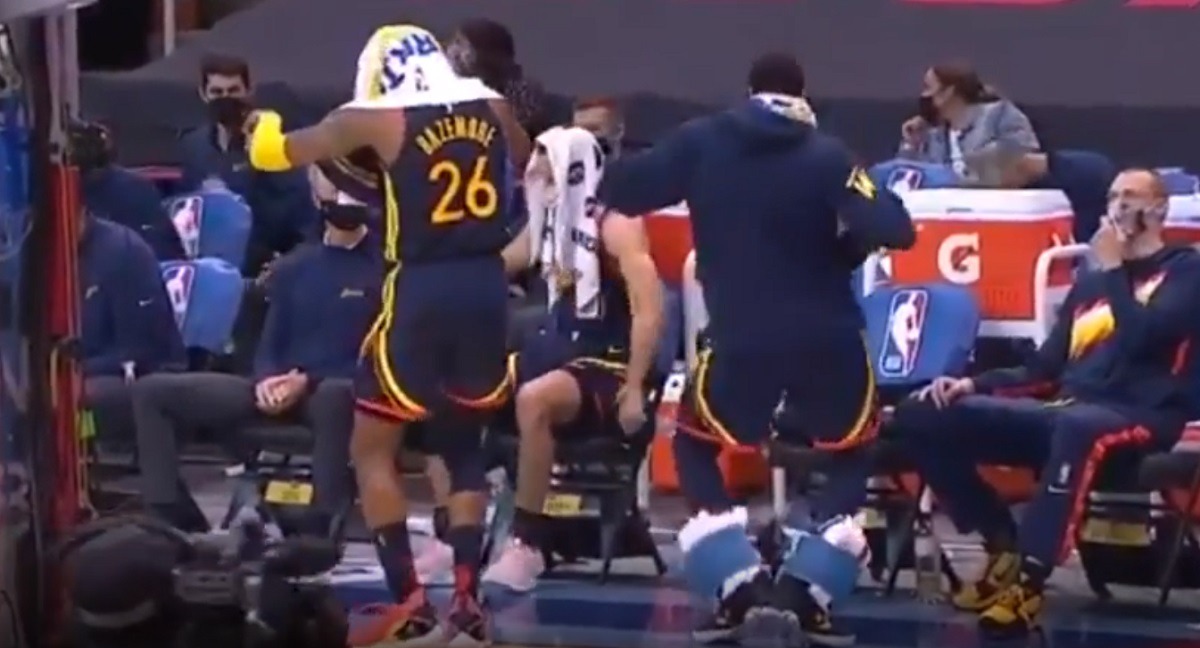 Warriors came out strong against the Rockets in a dominating 113 -87 win, and they were feeling out those winning vibes by celebrating in a hilarious way. Kent Bazemore and Draymond Green dancing on Warriors bench is going viral.
This wasn't the average 5 to 10 second dance you see NBA players doing, this was a full out orchestrated due dance that lasted almost half a minute. Throughout the whole thing Draymond Green and Kent Bazemore were moving in perfect unison. It was clear they had practiced this many times waiting for the moment they could perform their dance on Live TV together.

Draymond Green showed his true grit by being able to do that all dance while his knees where still wrapped in ice. He was hurting from his gutsy 6 point, 11 rebound, 8 assist performance that helped him finished with a +27 plus/minus rating. One can only imagine the pain he was probably going through especially when they dropped it down low.
If Warriors end up missing the playoffs, this moment will become legendary for all the wrong reasons.
Author: JordanThrilla Staff