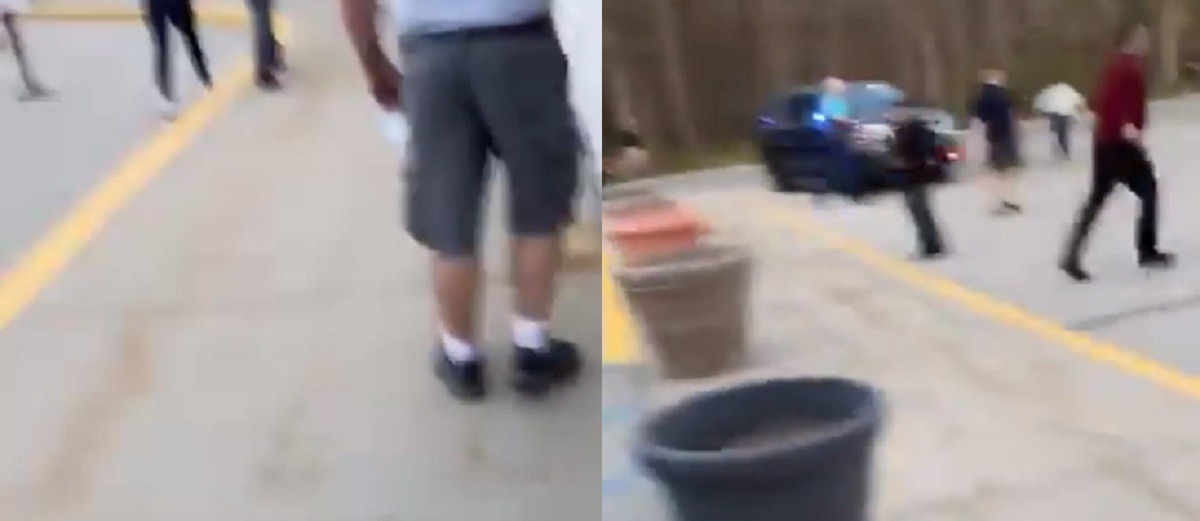 Video footage from the Oneida Casino Mass Shooting has Green Bay's lax gun laws under heavy scrutiny. According to reports the shooter shot 7 people, but there are no reported casualties. This would mark the 14the mass shooting in the United States in just this past week.
In the video of the Oneida Green Bay Casino mass shooting you can see people running while countless gunshots are ringing out in the background. It's not clear if those were from the gunman or police engaging the suspect. The suspect was later arrested and taken into the custody, and the motive is still unknown.
Majority Leader Jim Steineke reacts to Oneida Casino Shooting
In a publicly released statement Jim Steineke condemned the shooter, and offered condolences to the victims. He revealed that he reached out to Chairman Hill in hopes of helping the Oneida community recover from scary incident. He thanked law enforcement for quickly locating and arresting the shooter.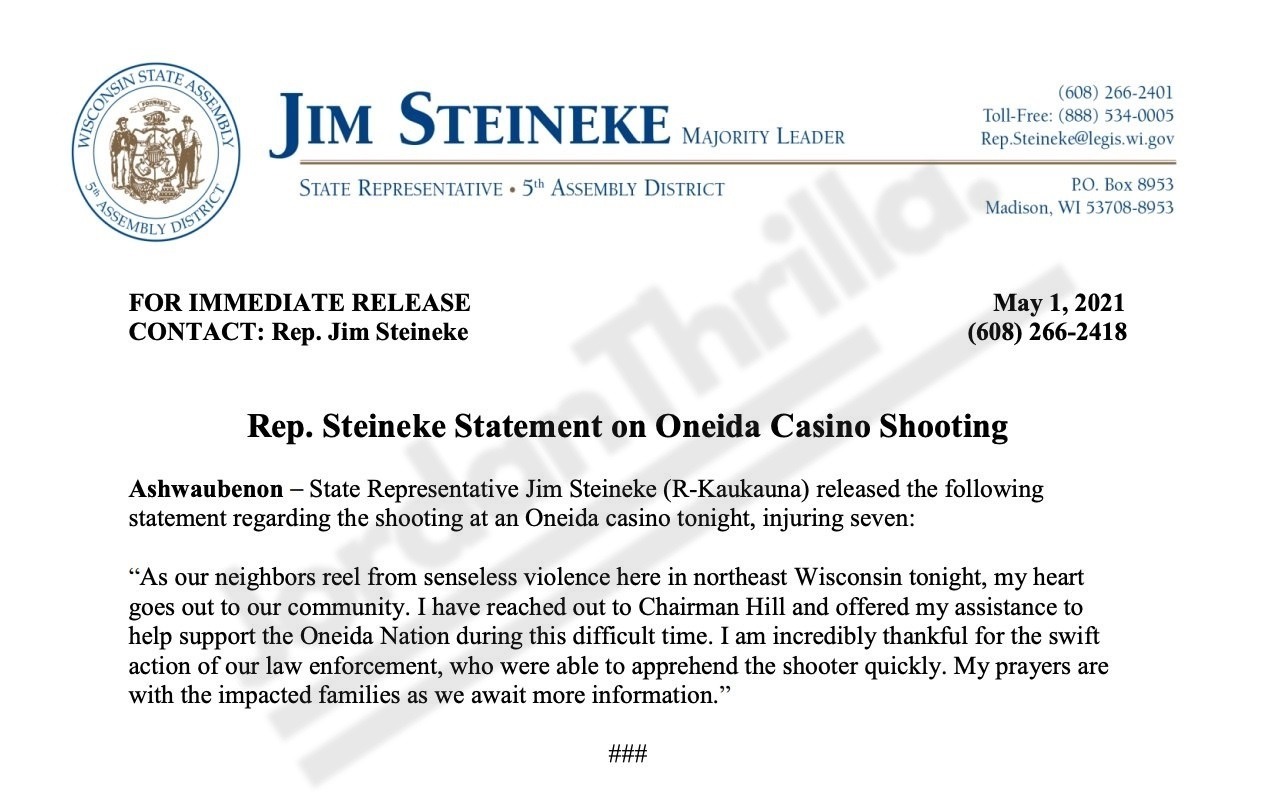 The Controversy Surrounding Green Bay Gun Laws and Oneida Casino Mass Shooting
Green Bay has been criticized many times for having some of the weakest gun laws in the United States. For example there is no laws against bringing firearms into casinos, unless a property manager displays a sign explicitly stating they are prohibited. It's alleged there was no such sign at the Oneida Casino before the mass shooting. Naturally people feel that Green Bay's gun laws may have play a part in enabling this tragedy to happen.
Prayers up for all those affected by this shooting.
Author: JordanThrilla Staff