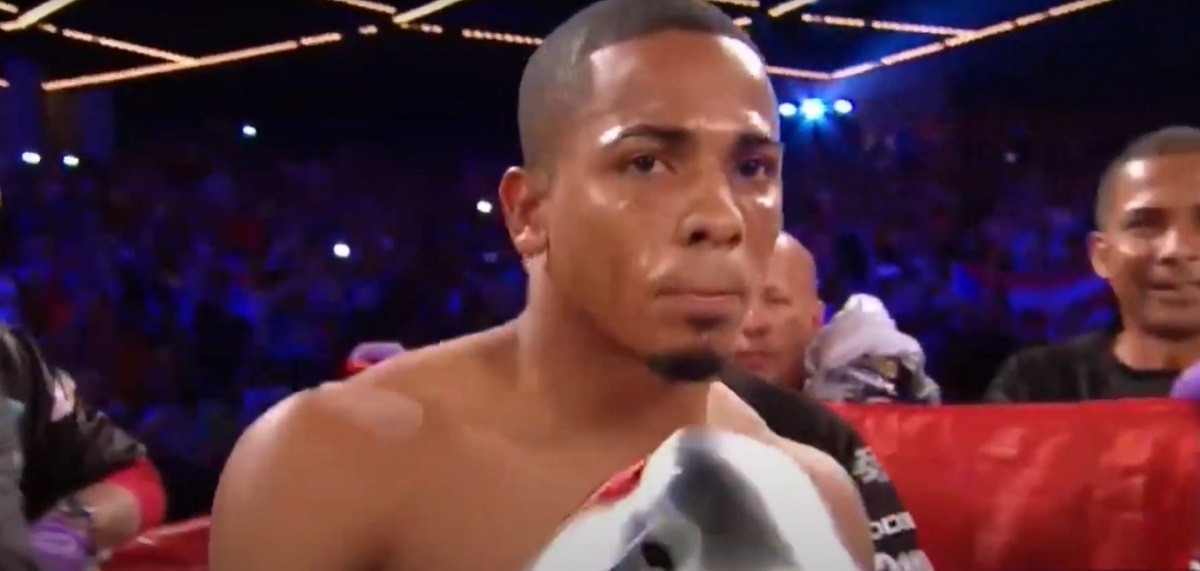 Felix Verdejo is being investigated for the disappearance and murder of a woman in Puerto Rico named Keishla Marlen Rodriguez Ortiz. She went missing on April 29th. Police have discovered evidence that connects Felix Verdejo to the woman they are trying to find. Investigators are focusing on the timeline of events leading up to her disappearance, which he seems to be a direct part of if the reports are true.
It's alleged that Puerto Rico police have reason to believe that the missing woman Keishla Marlen Rodríguez Ortiz is a girlfriend to Felix Verdejo. She allegedly was going to visit him to reveal that she was pregnant. If you put two and two together you realize where investigators might be going with this. It seems they are trying to prove that Felix Verdejo murdered his girlfriend after finding out he got her pregnant.
Top Rank Boxing reacted to the Felix Verdejo situation with an official statement on Twitter.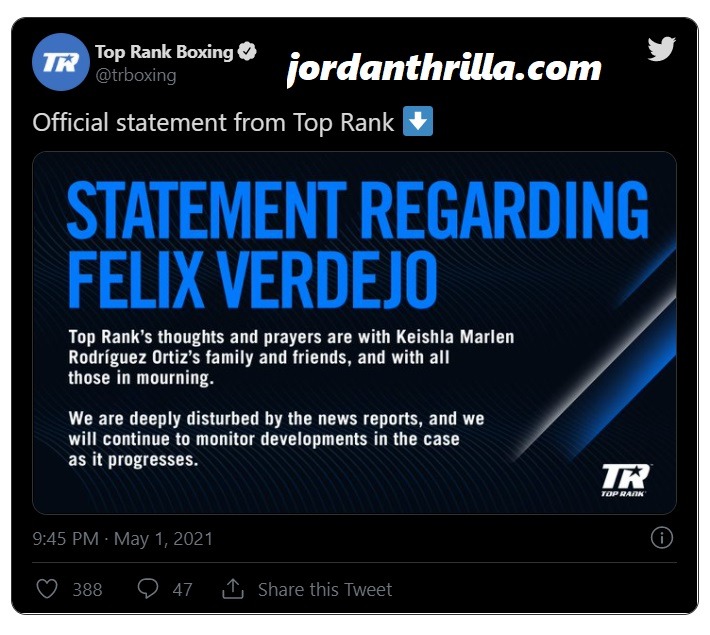 Felix Verdejo Strange Reaction to the Missing Woman Investigation
Reports state Felix Verdejo was grilled by investigators on the day of the incident, but refused to talk with them. Instead he agreed to come to the San Juan CIC Police Station with a lawyer on a further date. There's a rumor that Felix Verdejo's car was found in the vicinity of Tedoro bridge near Keishla Rodriguez's dead body. There is also allegedly a video being reviewed that appears to show someone dumping the body.
If Felix Verdejo killed Keishla Marlen Rodriguez Ortiz after she showed him a positive pregnancy test that would be too tragic.
Author: JordanThrilla Staff