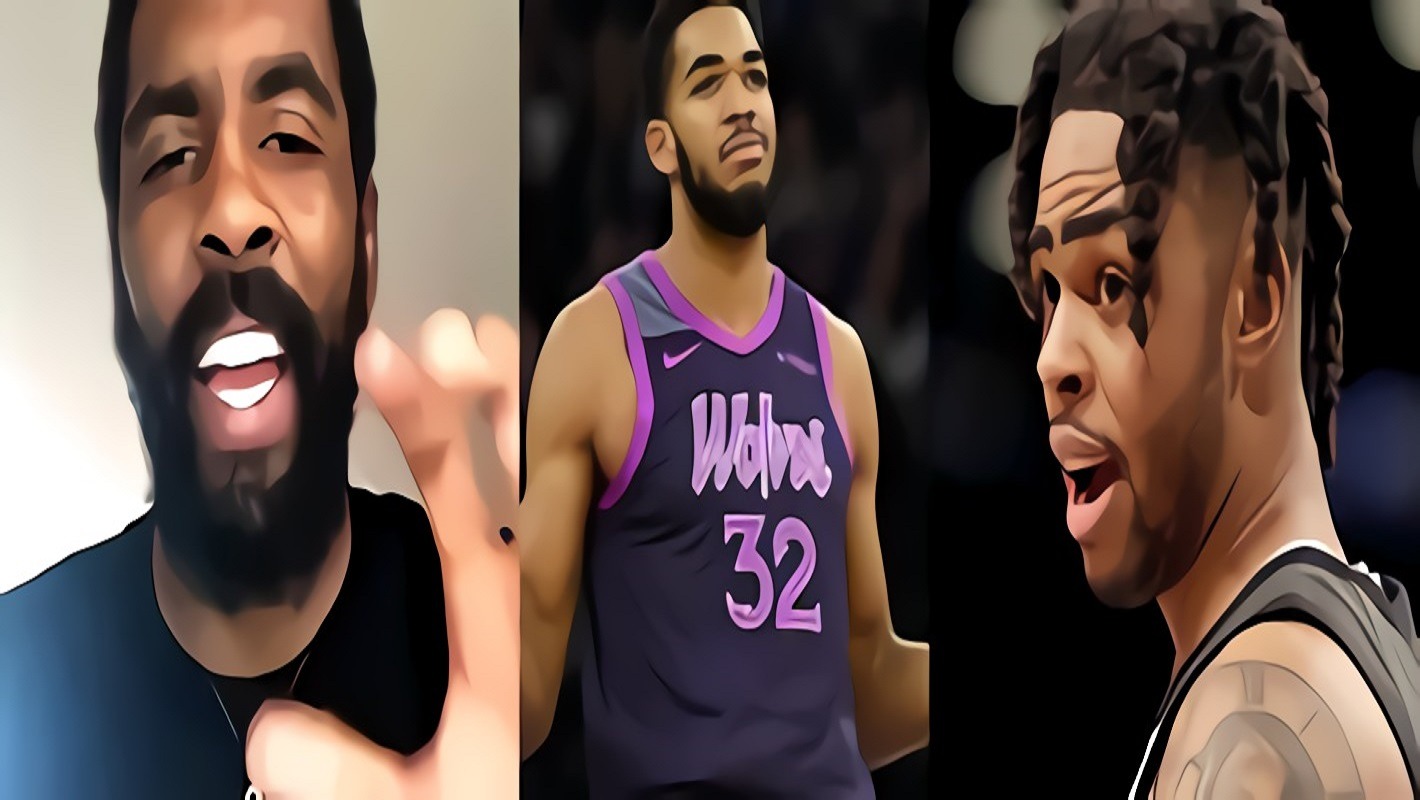 The NBA king of ruffling feathers on twitter is back with another episode. In this episode D'Angelo Russell called Kyrie Irving GOAT right around the time he's in the spotlight for his unique views about the COVID-19 vaccine.
Why Did D'Angelo Russell Call Kyrie Irving GOAT after Anti-Vax stance if KAT is his Teammate?
Since statement D'Angelo Russell made is vague, people on social media are trying to decipher what it means. However, the timing has most people thinking that D'Angelo Russell is calling Kyrie Irving GOAT, because he's anti-vaxxer. In the tweet here wrote,
"Kyrie is Goated".
As result like clockwork people attacked D'Angelo Russell's character since his teammate Karl Anthony Towns experienced his mom passing away, because of COVID. Due to the media created fallacy that individuals who take the vaccine are heroes, and those who don't take the vaccine are villains, people are quick to publicly crucify anyone who is against the vaccine, or supports someone against the vaccine. As result it's more likely to overlook the possible deeper meaning of why D'Angelo Russell made that 'Goated' comment about Kyrie Irving.
Let's just say D'Angelo Russell called Kyrie Irving GOAT for taking a stance against the COVID-19 vaccine. D'Angelo Russell could be a fan of the self confidence Kyrie Irving is showing in his own beliefs, despite so many people talking down on him. He could be a fan of how calm and peaceful Kyrie Irving has been, while people throw insults at him just for being an anti-vaxxer against COVID-19 vaccines.
For example Rolling Stone's released a report alleging that Kyrie Irving recently began following a conspiracy theorist on Instagram, who believes that the Illuminati is using the Moderna COVID Vaccine to implant microchips in Black people, which connects them to a super computer in a satanic plot. The report seemed more like an attack on Kyrie Irving's character more than anything. The day after Kyrie Irving posted a symbol of peace on Twitter, and didn't speak on the article at all.
That's an admirable way to react to people publicly crucifying you, and maybe D'Lo is a fan of that.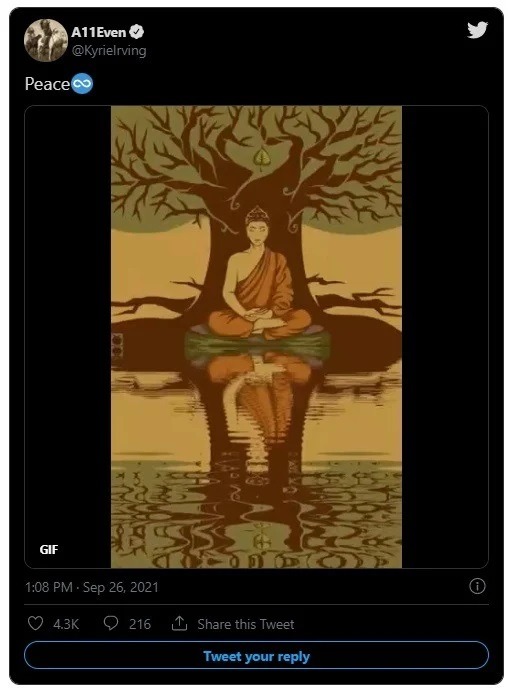 Even if D'Angelo Russell is against the vaccine, that shouldn't affect his friendship with KAT for multiple reasons. The vaccine doesn't stop the transmission or contraction of COVID-19, but rather just lessens the chance of developing severe illness if you catch it. You can see in the video above Dr. Fauci is explaining that vaccinated people who catch COVID, carry the same viral load as an unvaccinated person who catches COVID-19.
Whether or not D'Angelo Russell was vaccinated most likely wouldn't have affected Karl Anthony Town's mother. What would have changed that situation was if she was vaccinated, and even that's not guaranteed since the vaccine has caused deadly adverse side effects in some people, and people have still died from COVID after taking the vaccine. Lastly if Karl Anthony Towns and D'Angelo Russell are friends, they have probably talked about their views of the vaccine many times together.
On the surface it may seem like D'Angelo Russell is praising Kyrie Irving being an anti-vaxxer, but it could easily mean much more than that too. The 'Kyrie is Goated' comment probably shouldn't be considered D'Angelo Russell disrespecting Karl Anthony Towns.
Author: JordanThrilla Staff