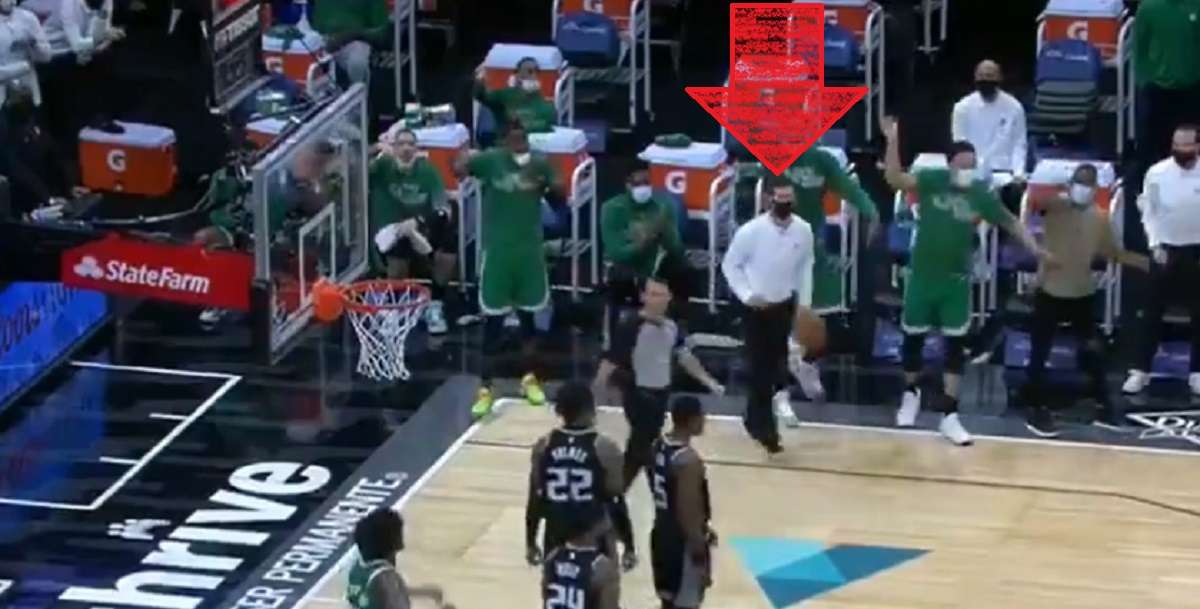 Brad Stevens and Carmelo Anthony now have one important thing in common, and it's not what you would expect. During Celtics vs Kings Brad Stevens did the Carmelo Anthony Pump Fake during a stoppage of play.
Brad Steven recreated that famous moment during Dwyane Wade's last game where Carmelo acted like he was about to shoot the ball, but instead passed it back to the referee. At the time it left the whole Miami arena dumbfounded, disappointed, and laughing uncontrollably.
Brad Stevens thought about it 😅 pic.twitter.com/TOqk4fXyjR

— NBA on ESPN (@ESPNNBA) February 4, 2021

Most people don't think of Brad Stevens as a funny guy, but his sense of humor was A-1 in that moment. Carmelo Anthony probably couldn't stop laughing when he witnessed what Brad Stevens did to pay homage to him.
The only thing bad about the moment was the fact that people were probably itching to see how well he could shoot. If Brad Stevens had actually shot the ball and swished it that would have been an even bigger social media moment.
Author: JordanThrilla