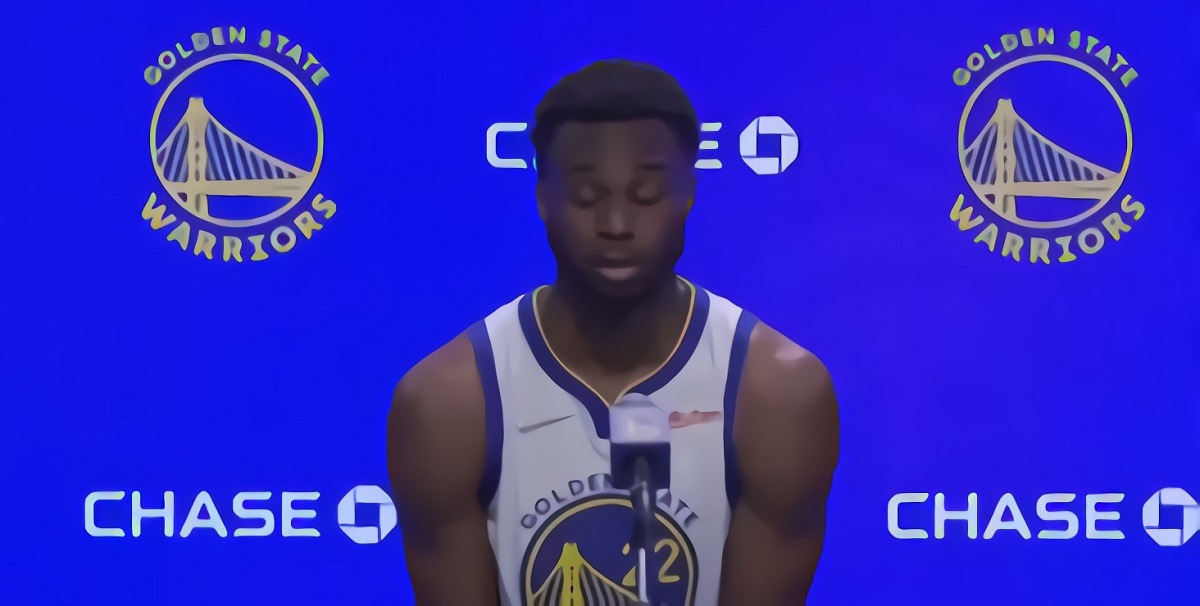 NBA media day is here, and with that comes questions from reporters who are still worried about personal decisions players are making to not take the controversial COVID-19 vaccine. The spotlight has most been on Andrew Wiggins, who is still refusing to take the vaccine despite the risk of missing all Warriors home games.
Andrew Wiggins Shuts Down Reporter Trying Tell Him Monetary Consequences of Refusing the COVID-19 Vaccine
During his media session a reporter tried to tell Andrew Wiggins that he is going to lose a lot of money by not injecting himself with COVID-19 vaccine. Andrew Wiggins' answer echoed a sentiment that people can't seem to understand for some reason when comes to people who skeptical about the COVID Vaccine.
In response to reports remark about losing money by not taking the COVID-19 vaccine Andrew Wiggins said,
"It's my problem, not yours".
When someone doesn't take the COVID-19 vaccine the reality is they are only affecting themselves, considering it doesn't stop the transmission or contraction of the virus, and only lessens the chance of becoming seriously ill.
For reference here is a video where Dr. Fauci explained that vaccinated people who contract COVID, carry the same viral load as an unvaccinated person.
Andrew Wiggins is not going to allow himself to be bullied into injecting a substance he doesn't want into his body.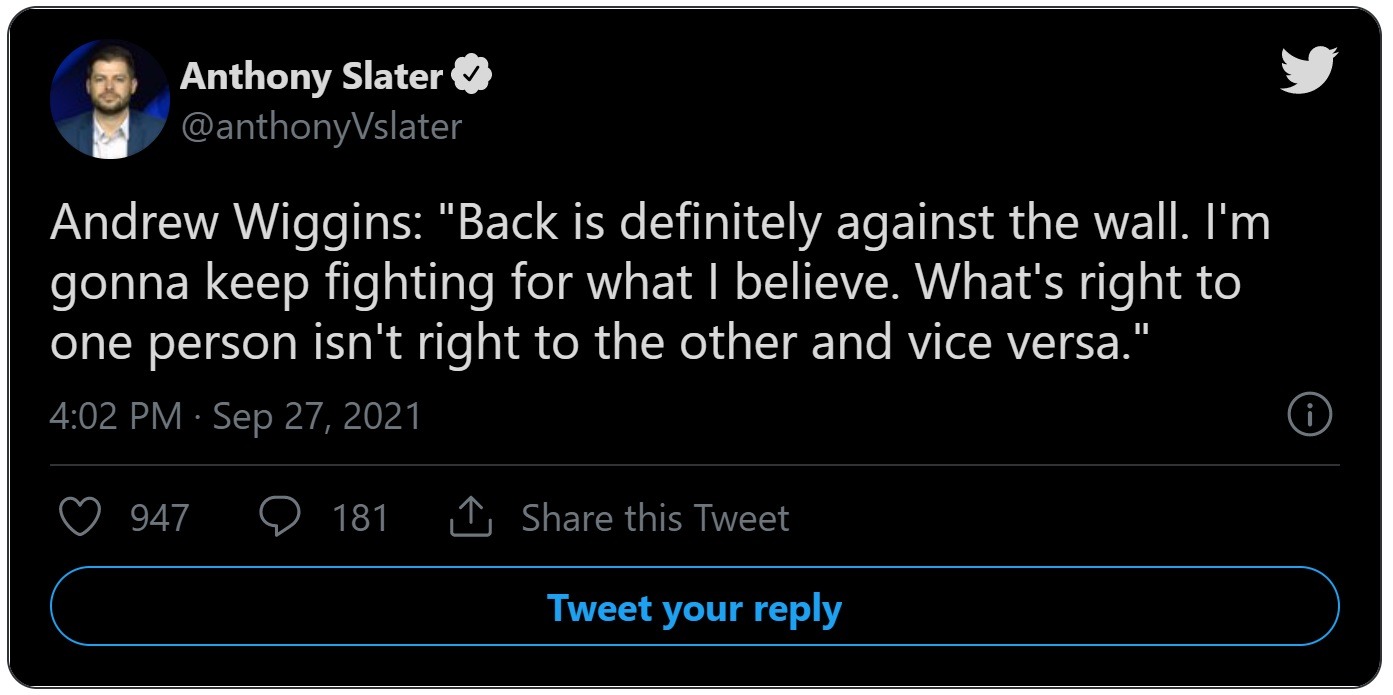 Andre Iguodala reacted to the Andrew Wiggins COVID-19 vaccine situation with the sentiment everyone should have. People need to respect others' decision not take the COVID vaccine, instead of trying to publicly crucify them.
Iguodala who is vaccinated, is not worried about being around the unvaccinated Andrew Wiggins, and he shouldn't be because the vaccine works right?
What danger would an unvaccinated person be to someone who is vaccinated if the doctors says the vaccine protects you from the COVID virus?
Author: JordanThrilla Staff