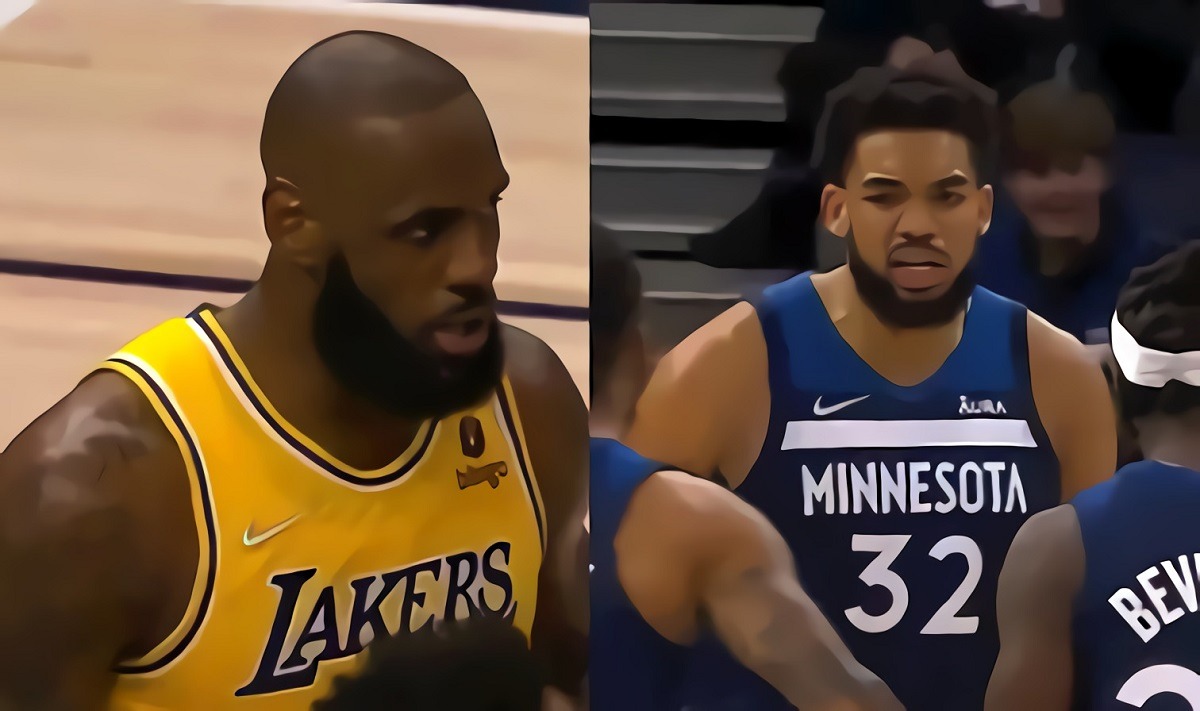 The Los Angeles Lakers have become the NBA's punching bag when it comes to getting easy wins, and that remained true against the Timberwolves. It was another night where the Lakers seemed to have lost most of their basketball will to win. What made this loss extra embarrassing was the constant trash talked from a hungry Timberwolves team.
What Did Karl Anthony Towns Say About Lebron James During Timberwolves vs Lakers?
When comes to bullies in the NBA, Karl Anthony Towns has never been known as one. Most people remember him as the guy Jimmy Butler punked out, and for that infamous 'call Rachel Nichols' comment.
However, this season KAT has grown a consistent mean streak, and as Twolves dominated the Lakers it appeared Lebron James was victim of his vicious trash talk.
Fans around social media are trying to figure out what Karl Anthony Towns said to Lebron James after scoring a monster And-1 play. Some social media lip readers believe Karl Anthony Towns cursed out Lebron James by saying,
'B**** A** N****.'
It's easy to tell he said three words in an angry fashion, but it still doesn't confirm it was those three words many people on social media theorize. Take a look, and watch his mouth closely.
Did Karl Anthony Towns Curse Out Lebron James? The Proof Making People Believe Karl Anthony Towns Called Lebron a 'B**** A** N****'
Whatever those three words Karl Anthony Towns said about Lebron James were, it definitely caused him to quickly glance back for some reason if you watch closely. Some people think he was looking back to make sure Lebron wasn't coming his way to retaliate, which could be possible proof he actually said those words.
Remember during the 2016 Finals Lebron James got super upset about Draymond Green saying those words to him, of course he got the last laugh in the end by winning the championship.
KAT finished the night with 30 points on only 15 shots, meanwhile Lebron scored 19 points on 21 shots. Since that 56 point outburst Lebron has looked gassed. It's really looking like Lakers ceiling this season might be a play-in exit at best.