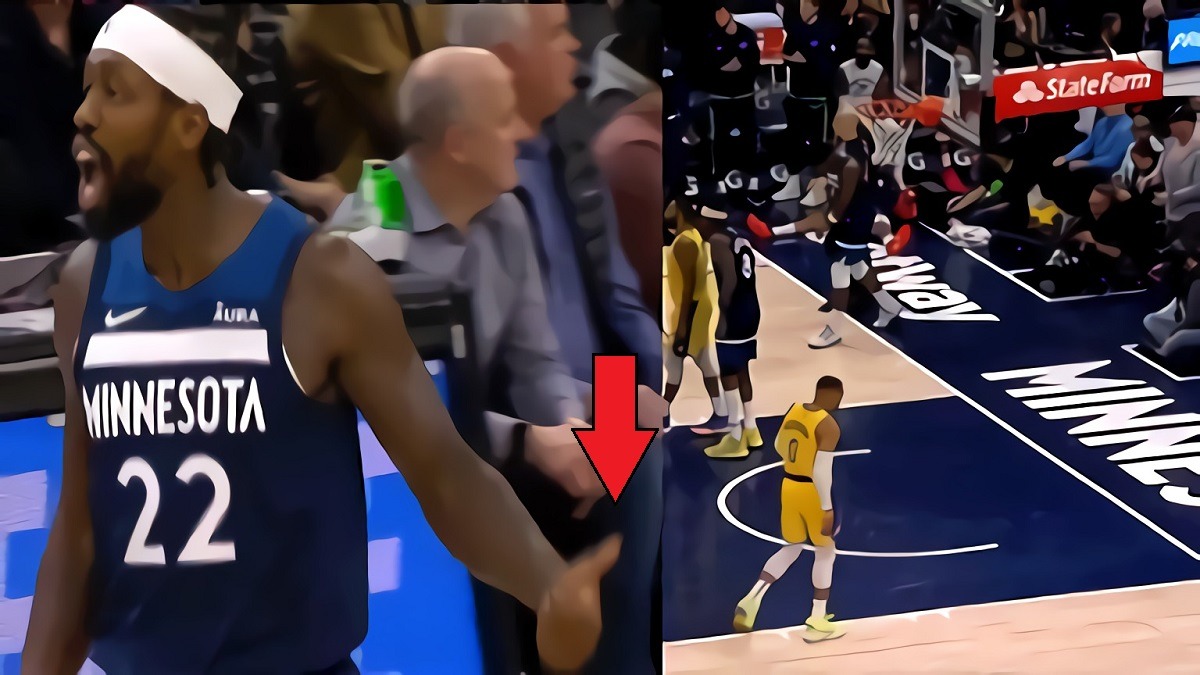 Just a few games ago Russell Westbrook was ranting to reporters about how he doesn't like people disrespecting his name. At the time he was reacting to people calling him "Westbrick" during a loss at Lakers arena where he was bricking a ton of shots. Just a few days later his arch-nemesis Patrick Beverley disrespected his legacy in a much worse way than saying a nickname.
Patrick Beverley Disrespects Russell Westbrook with 'Stink' Gesture and 'He Trash' Comment on Live TV
This situation all started with Patrick Beverley's intense effort on defense that landed him that contract extension with the Timberwolves. After forcing another turnover Patrick Beverley called Russell Westbrook trash while walking up the court. He took the disrespect a step further as Patrick Beverley did a "stink" gesture by putting his hand over his nose as if Russell Westbrook was giving off the scent of hot garbage.
In his own words Patrick Beverley was saying "He Trash" at Russell Westbrook before adding the heinous gesture. If you watch Drew League basketball the whole sequence was similar to Mike Nitty trashing talking Denzel Valentine.
If you know the history between theses two NBA competitors, then you probably know Westbrook probably hates Patrick Beverley. A long time ago he caused Westbrook to miss months after accidentally tearing his meniscus in a play that happen after the whistle was blown. Then there was that time that Westbrook called him overrated on defense by saying he just runs around the court doing nothing. Naturally there's high chance that Westbrook is going to get real emotional when he realizes what went down.
This disrespectfully iconic image could be on T-shirts at the arena if Lakers face Timberwolves in the playoffs. Imagine seeing thousands of "stink" gestures in the crowd while Westbrook is shooting free throws.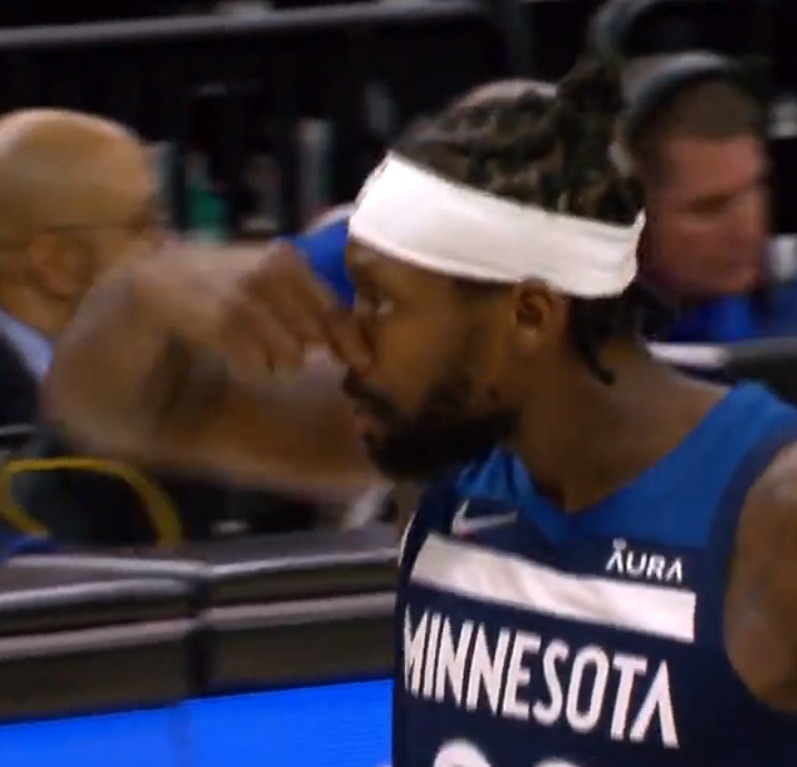 Lakers have now lost 3 straight games where they were down by more than 20 points at some point. It really looks like they have finally given up on trying to be better. No effort on defense, and their offense lacks true ball movement. Lebron isn't setting a good example as a leader, because during this losing streak he's been seen not getting back on defense many times.
The only bright side to Lakers situation at the moment is that as they keep losing the teams chasing their play-in spot are also losing.