Is Damian Lillard still venting about losing to an injured Denver team? This is what people think after Damian Lillard's cryptic tweet following Nuggets Game 3 loss to Suns. It could be a coincidence, or a calculated public message letting the world know what might be about to go down.
His message to the world was actually a 4 letter acronym. Damian Lillard tweeted "SMFH", which stands for "Shaking my f****** Head". Was this tweet referring Nuggets being down 3-0 to Suns after beating his Trailblazers without Jamal Murray? Take a look.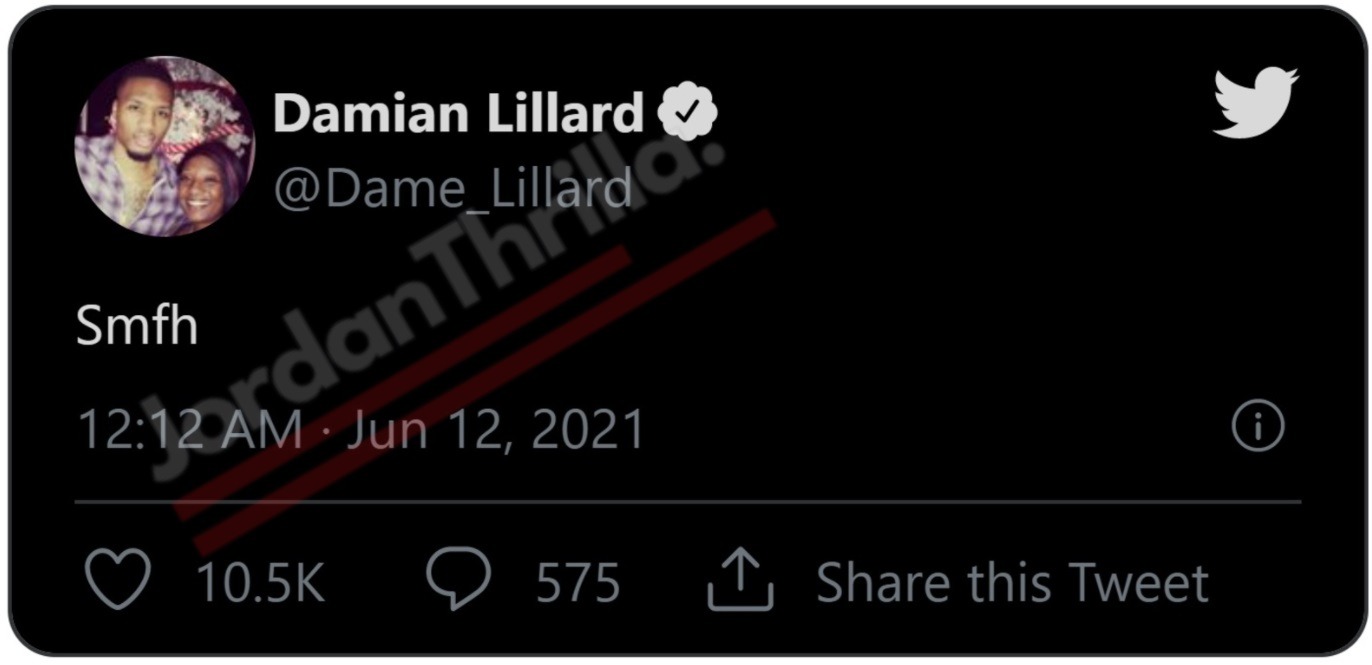 Damian Lillard is famous for being 100% against joining super teams or leaving a franchise, because you failed to win championship. However, his tune seems to have changed after his fully healthy Blazers team lost to a banged up Nuggets squad.
For Blazers fans Damian Lillard saying "SMFH" after Nuggets lost Game 3 could mean everything or nothing at all. It might be a hot summer in Portland.
Author: JordanThrilla Staff