Tristan Thompson is the most fertile player in the NBA besides Dwight Howard, seemingly conceiving at least one child every NBA season. He's like the sports version of Nick Cannon. Naturally one of the biggest issues with getting a lot of women pregnant is the child support battles that sometimes ensue after, especially when the pregnancy was the result of a fling. Details about Tristan Thompson's newest baby mama Maralee Nichols' child support requests is going viral for all the wrong reasons.
Maralee Nichols' Massive Child Support Demands to Tristan Thompson Sparks Controversy
According to recent reports Maralee Nichols is requesting almost $50K a month in child support from Tristan Thompson who allegedly makes around $800K a month from his NBA salary and other business ventures. That's about 6.5% of his monthly salary. She also is requested the court to force him to pay over $1 Million in legal fees she owes from their various court battles.
What stands out most to people on social media is not her $50K child support request, but Maralee Nichols' monthly expenses that seem a bit frivolous.
According to reports Maralee Nichols spends over $2000 a month eating out a restaurants, and was spending around $5,000 a month on clothes. It's alleged she cut her monthly clothing expenses down to $3,500 ever since she became a mother.
However, many people on social media can't understand how a woman with a newborn child would need to spend thousands on clothes and dining out. Some people have asked the question why she doesn't put at least $4,000 of monthly clothing expenses towards child care expenses?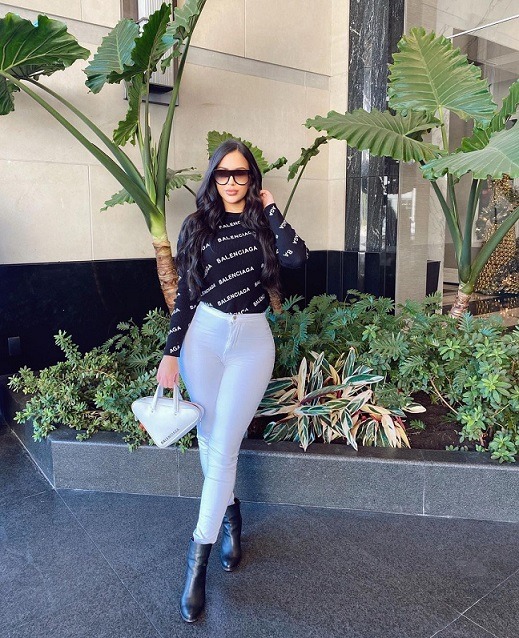 Child support battles are all about allowing the lower income individual in a relationship retain the same standard of living they had while with the person that got them pregnant. At the moment it's alleged Maralee Nichols is living in an apartment with her friend.
$50,000 a month seems like a ridiculous amount to raise one child or even several, but people shouldn't judge from the outside looking in. At the end of the day Tristan Thompson could have avoided this situation by not cheating on Khloe Kardashian, and having unprotected intercourse with another woman.